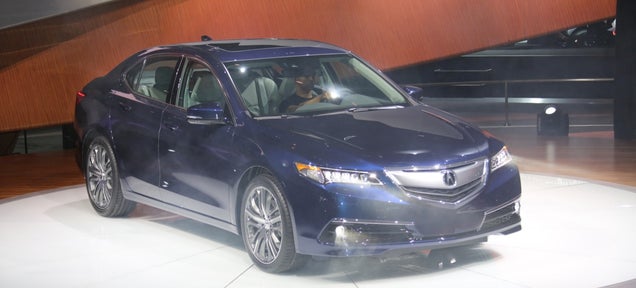 S
The base engine for the 2015 Acura TLX has all of 206 horsepower. Save for the Lexus IS250 and its 204 horses, the Acura is pretty much at the bottom of all the compact luxury sedans.
"Don't let the power-to-weight ratio of this car fool you," Acura's chief engineer Mat Hargett begged of the people who'd be writing about the paltry power rating for the 2.4-liter four-cylinder that's standard in front-wheel drive TLXs.
Since it's mated to a new and interesting 8-speed dual-clutch transmission with a torque converter, Acura says it's 1.5 seconds faster to 60 than the old TSX with its five-speed auto – expect it in the mid-7s. With fuel economy of 24/35 and less weight over the front wheels, there are obviously some benefits to this powertrain.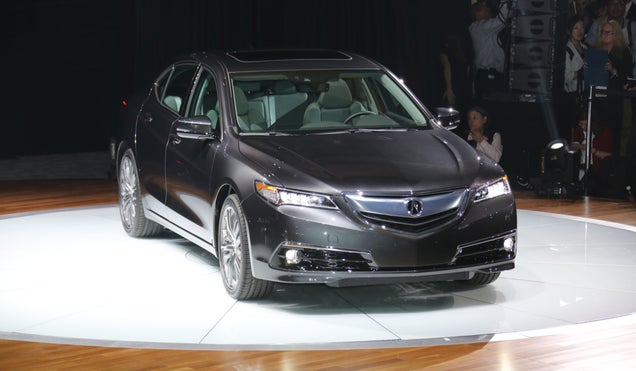 S
If you want a TLX with more, um… vigor, there's a 3.5-liter V6 with 290 horsepower available with front or Acura's SH-AWD. If you don't pony up for SH-AWD, you get P-AWS (precision all-wheel steer) so that fits in with Acura's tough/active/dynamic image for the TLX. Or whatever.
Of all of Honda's upscale premium sedans, the 2015 Acura TLX looks the best. Unlike the too-stubby ILX and too-long RLX, the TLX fits Acura's design language well. It also manages to look like more than a fancy Honda. That said, it's not memorable.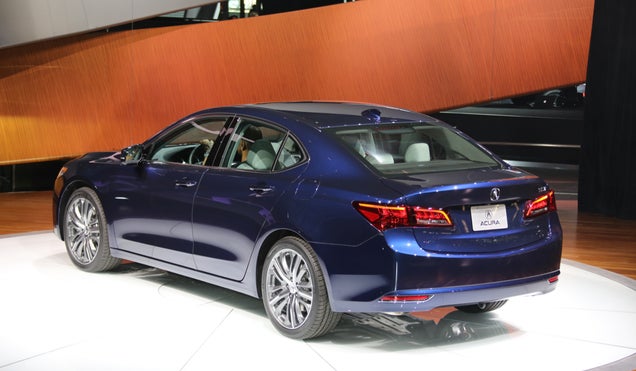 S
You look at the back and it smacks of Lexus sedans from the middle of last decade. The headlamps aren't as numerous as the ones on the RLX, so that's an improvement.
Inside, it's nice enough. The space inside is comparable to the TSX and TL sedans, but it's not generous. Its put together well-enough, but the buttons are no better than what you find in a Honda Accord. Some versions get a push-button gear selector and plastic paddle shifters, but there's nothing fancy there like the knob on Jaguars and the Chrysler 200.
Based on first impressions, the TLX is a sensible car. And yet it's hard to want it. That said, I'd really like to drive the 2.4 with DCT and P-AWS. That sums up the TLX. Everything interesting about it is hidden by a lot of uninteresting stuff.
Photos: Brian Williams