2015 Acura TLX Test Drive – Fox News
Posted: Sunday, October 05, 2014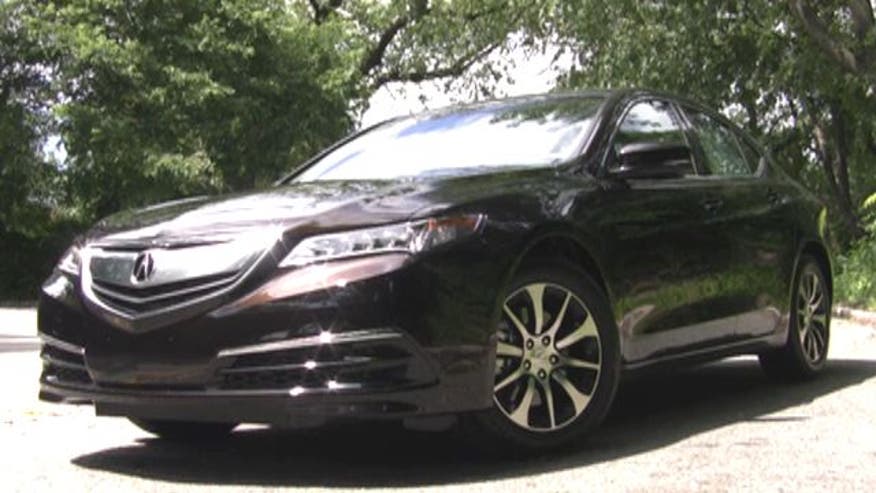 Acura is replacing its TL and TSX models with one new car, the TLX. Proving once and for all that you can add letters.
Sort of.
It's billed as a return to form for a one-time sport-focused brand that's lost its way in recent years.
The $31,890 midsize sedan features a sharply dressed, executive-class style with piercing LED headlights and an interior design familiar to any current Acura owner: dual screen infotainment system, lots of gray and incredibly comfortable seats up front, if not a ton of room in the rear.
But it's the car's dynamics that will define it, and it comes with plenty of driving tech.
A potent 290 horsepower V6 and 9-speed automatic transmission combo is available with or without all-wheel-drive, while the entry-level model I tested is powered by a 206 horsepower version of Acura's slick 2.4-liter VTEC four-cylinder motor, good for 35 miles per gallon highway. The efficiency is thanks in part to a unique 8-speed transmission that combines a small, traditional torque converter for smooth starts with a robotized dual-clutch unit for quick shifts once you're underway, as this type of setup tends to be jumpy from a standstill.
It does pull away creamily, but it might be too snappy for some when it shifts. That's especially true if you leave the drive mode selector in Sport+, which holds onto gears much higher in the rev range than you ever would on the road. They may have taken the performance image a little too far if they're hoping to reach out to mainstream buyers who might fall under the spell of the TLX's other charms.
The ride is plush, but the handling is excellent. The TLX never gets ruffled on twisty roads, even with a fair amount of body roll. Its trick is a four-wheel-steering system on two-wheel-drive models that points the rear wheels opposite the fronts at lower speeds for tighter turns; in the same direction on the freeway to improve stability; and pigeon toes them under high-speed braking, like a skier doing a snowplow, helping keep things steady as it stops.
The nimbleness it adds is apparent, while optional lane departure assist, radar cruise control and collision mitigation systems check off many of the self-driving feature boxes expected in the segment today – one that's increasingly being crowded by strong new entries from the German brands and all of the usual suspects.
One of them is the strong-selling Mercedes-Benz CLA. It's been a runaway hit, even though it misses on a few marks. Its head-snapping good looks can't be denied and have driven sales to the point that there is a shortage of cars. Nice problem to have.
The Acura is a very handsome car when you take the time to consider it, but it may not be the knockout it needs to be in order to call attention to itself.
I'm not sure the TLX is twice the car of any of the competition, including the Buick Regal and Audi A3, but it's as good as any of them and should easily fill the two empty shoes in Acura's lineup.
Now how about bringing back the Integra?
———-
2015 Acura TLX
Base price: $31,890
Type: 5-passenger, 4-door sedan
Engine: 2.4L inline-4
Power: 206 hp, 182 lb-ft torque
Transmission: 8-speed automatic
MPG: 24 city/35 hwy
CommentsWrite a Reply or Comment: