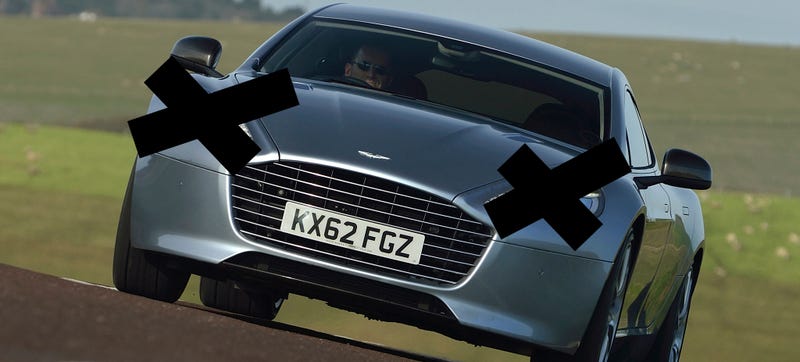 The gas-sucking, V12-powered Aston Martin Rapide is dead. Well, sort of.
The Rapide will supposedly be replaced by the RapidE, an all-electric successor to the car, as Aston CEO Andy Palmer told Australia's Motoring:
"The Rapide as a car by itself disappears, [but] the four-door market is covered in a different way."

[…]

"So obviously there's a platform for the electric Rapide, so it has life in front of it, but the Rapide as you see it today is also going to be replaced by the DBX on one hand and the Lagonda on the other," said Palmer.
Motoring specifically asked Palmer about the RapidE, to which he responded "It's coming 2018. It's around the corner."
Aston Martin has made no secret of the fact that it, like Audi and BMW and probably all the other luxury automakers, are eventually gunning for Tesla with more high-end electric cars. And Aston Martin itself said a year ago that it would be teaming up with Chinese tech giant LeEco—the backer of the very questionable Faraday Future—on battery technology, but it's not immediately clear whether that partnership is still happening or not amid LeEco's cash crunch.
Do you think this means the Rapide is dead, or does its heart transplant mean that it's merely being updated? Did the 911 die when it went water-cooled?
Yes. Obviously.
RIP the Rapide.