Audi grabs California's first autonomous driving permit
California's new autonomous driving law has gone into effect, and Audi is the first carmaker to be awarded an official permit. While the state has allowed self-driving cars on the road, the new law sets specific guidelines and opens up autonomous driving to any company willing to pay for the $150 permit – and the minimum $5m insurance policy per vehicle. Audi has two permits for testing, as does Mercedes-Benz, and Google bought up 25 of them. Audi has already logged thousands of miles with its autonomous vehicles in California as well as in neighbouring Nevada, where it also has a permit. The Ingolstadt, Germany-based brand also was the first carmaker to use Florida's so-called connected car highway, a dedicated stretch of road in Tampa certified for testing of autonomous cars.
Citroën's greenest Cactus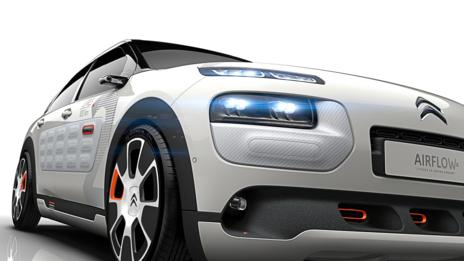 Leading up the Paris motor show, where press previews begin 2 October, Citroën released specs on its latest hybrid concept, the C4 Cactus Airflow 2L. At just 885kg (about 1,950lbs), the concept is dressed in carbon fibre, lightweight aluminium and high-strength steel, which conspire to slash roughly 220lbs from the standard C4 Cactus crossover. Three adjustable front air intakes cool the engine, while wheel shutters open and close, resulting in a claimed 20% increase in aerodynamics. The most impressive green tech, though, is reserved for the so-called Hybrid Air powertrain. The system uses energy from regenerative braking to compress air into tanks. This air is then released to power a hydraulic pump that drives the front wheels, either alone or in tandem with a three-cylinder gasoline-powered engine. Two litres of fuel are all that is burned in 100km of travel. Though just a concept, the Airflow 2L demonstrates that green-car tech still has plenty of room to grow.
Easing congestion one car at a time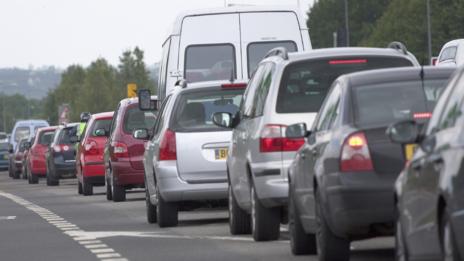 Researchers at the Massachusetts Institute of Technology (MIT) have outlined a new traffic-management system, called RoadRunner, that strives to steer cars around congested roads. As a car enters a specific roadway, a small receiver on the car's dashboard wirelessly grabs a digital "token". When a roadway has dispensed its pre-determined allotment of these virtual tokens, all other cars receive turn-by-turn voice directions to alternate routes, until traffic subsides. According to field trials, the vehicle-to-vehicle (V2V)-based traffic solution resulted in an 8% increase in overall vehicle speed. Don't expect your commute to ease just yet, however; MIT is still conducting trials in Singapore and has only tested about 10 vehicles in the US.
This doesn't sound like your papa's pony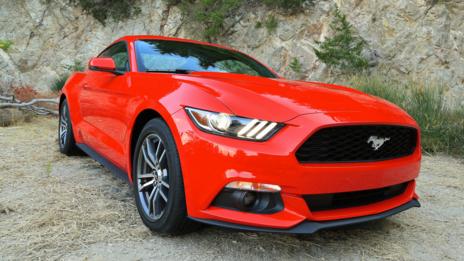 While testing the new 2.3-litre turbocharged 2015 Ford Mustang, Road & Track magazine deduced that noises from the car's four-cylinder engine were being channelled through the vehicle's stereo system. Ford mentioned this over a year ago to Britain's Car magazine, but the news was slow to trickle across the pond. The automaker calls it Active Noise Control, which cancels out some engine noises while enhancing others. Short of pulling the fuse that controls the audio system, the feature cannot be defeated. Notably, the Mustang's six- and eight-cylinder engines do not receive any aural enhancement.
General Motors eyes a fix for distracted driving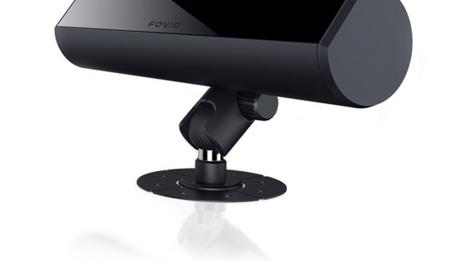 The US carmaker is tackling distracted driving with a system that monitors head and eye movement. According to a report by The Financial Times, the technology – created by the safety firms Seeing Machines and Takata – uses cameras to track a driver's head position and eyes, and pairs the collected data with a 3D image of a vehicle's interior. The system uses the information to determine where the driver is looking, to within one degree of accuracy. General Motors may purchase up to 500,000 of the systems over the next three to five years according to the report, though the automaker has yet to confirm its intentions.
If you would like to comment on this story or anything else you have seen on BBC Autos, head over to our Facebook page or message us on Twitter.