Tesla Model 3, BMW i3: 10 Electric Vehicles To Own – InformationWeek
Posted: Monday, April 04, 2016
On March 31, Tesla Motors unveiled its Model 3, one of the most hotly anticipated electric cars in what is becoming a burgeoning market. Tesla is not alone. BMW, Chevy, Ford, and others are looking to change how the world moves. Here's a look at the best electric vehicles on the market.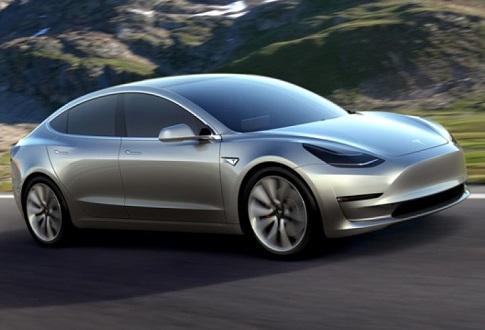 The burgeoning electric vehicle market got a high-profile boost last week with the unveiling of Tesla Motor's Model 3, the company's first vehicle aimed at a mass-market audience. Its consumer-friendly price of just $35,000 falls far below those of Tesla's luxury Model X and Model S vehicles.
Even though Tesla is grabbing a lot of press from the March 31 announcement, Elon Musk's company is far from the only player in the all-electric market space.
While consumers may not be able to purchase all-electric vehicles everywhere in the US — though almost all models listed here are available in several East Coast and West Coast states — there are certainly plenty of makes and models to suit a variety of needs and tastes.
While most of the cars featured here fall into the more affordable range, InformationWeek has also included a few select vehicles from BMW, which offers more of the luxury and performance features that the higher-end Teslas also boast.
The desire for electric cars, whether it's a luxury brand or a more affordable one, is only beginning.
[There's a race on for electric vehicle talent. Here's what Apple, Tesla, and others are up to.]
The global electric vehicles market is projected to hit $271.67 billion in revenue by 2019. In terms of volume sales, the market is predicted to trade 64.4 million units of electric vehicles by the end of the forecast period, according to a September 2015 report from Transparency Market Research (TMR)(paywall).
With all this in mind, InformationWeek has put together a list of nine all-electrics, plus one hybrid electric, to give our readers a sense of what's currently on the market, how far they'll take you, and, of course, what they look like.
You may not be in the market for an electric car yet, but you'll be surprised by how many options you have to choose from.


Nathan Eddy is a freelance writer for InformationWeek. He has written for Popular Mechanics, Sales & Marketing Management Magazine, FierceMarkets, and CRN, among others. In 2012 he made his first documentary film, The Absent Column. He currently lives in Berlin. View Full Bio
CommentsWrite a Reply or Comment: