11 service members missing in Army helicopter crash presumed dead – Fox News
Posted: Wednesday, March 11, 2015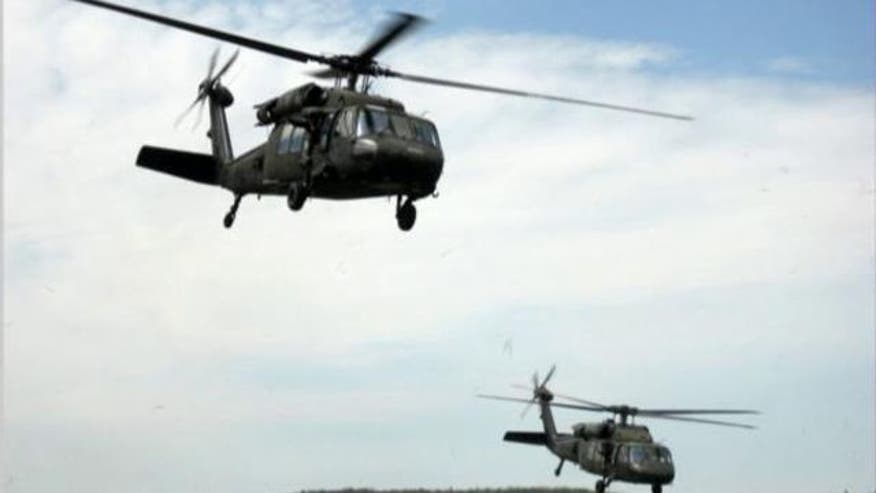 The 11 service members that include seven Marines and four soldiers who vanished after their Black Hawk helicopter crashed Tuesday night on the Florida Panhandle coastline are presumed dead, a military official told The Associated Press.
Search crews struggled with dense fog Wednesday morning but were able to locate debris believed to be from the Army National Guard helicopter– a UH-60 Black Hawk– that crashed during a routine exercise at about 8:20 p.m. Tuesday.
"At this time all are missing," Andy Bourland, a spokesman for Eglin Air Force Base, said. 
Bourland told "Fox & Friends" that debris was found near the Navarre Bridge, which is located on a small strip of land between Choctawhatchee Bay and the Gulf of Mexico.
A spokeswoman from the base said in an e-mail that human remains washed ashore but said it is still considered a search-and-rescue mission. 
Dense fog created low visibility early Wednesday and the area was under a fog advisory, but it was unclear what conditions were like at the time of the crash.
The training area includes 20 miles of pristine beachfront that has been under the control of the military since before World War II. Military police keep a close watch on the area and have been known to run off private vendors who rent jet skis or paddle boards without permission.
Local law enforcement agencies vehicles were gathering Wednesday at the crash scene, near a remote swath of beach between Pensacola and Destin. The beach is owned by the military and is used for test missions.
Base officials said the Marines are part of a Camp Lejeune, North Carolina-based special operations group. The soldiers were from a Hammond, Louisiana-based National Guard unit. Names of those involved were not immediately released, pending notification of next of kin, Bourland said.
Bourland said the Army helicopter took off from a nearby airport in Destin and joined other aircraft in the training exercise.
Test range manager Glenn Barndollar told The Associated Press in August that the beach provides an ideal training area for special operations units from all branches of the military to practice over the water, on the beach and in the bay.
The military sometimes drops trainees over the water using boats or helicopters and the trainees must make their way onshore.
The Associated Press contributed to this report.
CommentsWrite a Reply or Comment: