2015 BMW X6 M Test Drive – Fox News
Posted: Wednesday, June 10, 2015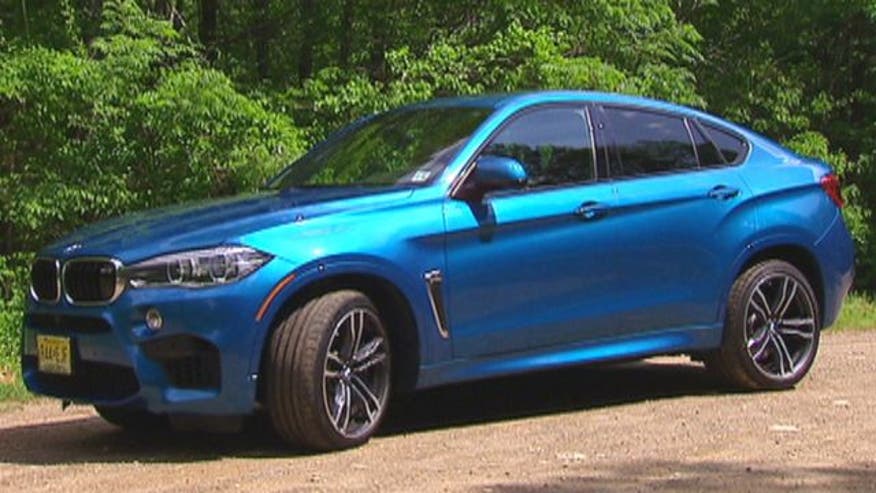 Haters rejoice! Your favorite car is here to stay.
When the BMW X6 hit the road a few years ago, with its sloping roof and just two back seats, critics jumped on it hard and fast.
A sport utility vehicle without much utility? Ridiculous!
Even BMW acknowledged this state of affairs by referring to it as a Sports Activity Coupe. By all accounts, this sister ship to the popular and more useful BMX X5 was a textbook case of form over function.
But this time, form won. Despite being asked to pay more for less, customers did so by the thousands, earning the X6 a second generation, a smaller sibling called the X4, and a growing list of imitators from other brands. Granted, BMW eventually gave in and added a rear bench seat to win over America, where it builds the X6, but still …
The all-new 2015 X6 still looks like a space buggy rendered by Hot Wheels, but with tauter, more chiseled bodywork and a snazzier interior that it shares with the also redesigned X5. Prices start at $61,100 for the 300 hp X6 sDrive35i and $73,850 for the 445 hp xDrive50i, but since we're in the realm of absurdity, I went ahead and tested the outrageous $103,050 X6 M.
The 567 hp X6 M is the most powerful SUV you can buy, and its twin-turbocharged 4.4-liter V8 brings along a muscle car-worthy 553 lb-ft of torque to go with it. So even though it weighs over two-and-a-half tons, this monument to excess can sprint to 60 mph in just four seconds.
That's quicker than the BMW M5 sedan, which also uses a version of this engine. You can chalk up that advantage to the traction provided by the X6 M's all-wheel-drive system and its enormous Flintstone-spec wheel and tire combination.
It all performs magic in the turns, too, helped there by an active suspension and a rear differential that pushes more power to the outside wheel to help it corner. As a result, the X6 M makes cuts like an NFL fullback and keeps its body as flat through the curves as a Pop Warner defensive lineman who dares to get in his way. This big bruiser challenges physics in a way that suggests Neil deGrasse Tyson is on BMW's payroll.
Nevertheless, it rides surprisingly well. I wouldn't think about taking it off-road, unless you consider a race track off-road, but potholed streets that look like the surface of the moon are cake.
To make your life easier in traffic and downtown, where you'll spend most of your time putting all that performance to waste and guzzling fuel to the tune of 16 mpg combined, there is an available heads-up display, a 360-degree view monitor for parking, an infrared night vision camera and an automated collision avoidance system that can identify pedestrians and slam on the X6M's sizable brakes if you don't.
The one common luxury car feature that's not offered is adaptive radar cruise control. Apparently, there wasn't any room for it on the front of the X6 M, because that monster under the hood needs every square inch of the numerous openings there to stay cool and breathe. At least that's the legend.
As for accommodations, the X6 does its passengers right. There's comfortable sport seating and plenty of leg and headroom all around, while the selection of Marino leather, oak, aluminum and carbon fiber trims really classes the place up.
The cargo area is still vertically challenged. Ironically, it's even smaller than the original's. It's not tiny, but a child-size BMX bike is about the limit with the rear seats up. So if you like to use your Sports Activity Coupe for active sports, get a roof rack.
A very curvy roof rack.
Or you can just buy the X5 M, which comes with all of the above in a larger, boxier, less expensive package that's not nearly as much a target of ridicule.
But it's not nearly as ridiculously awesome as the X6 M, either.
———-
2015 BMW X6 M
Base price: $103,050
As tested: $115,150
Type: 5-passenger, 4-door SUV
Engine: 4.4-liter twin-turbocharged V8
Power: 567 hp, 553 lb-ft torque
Transmission: 8-speed automatic
MPG: 14 city/19 hwy
CommentsWrite a Reply or Comment: