36 killed, 47 injured in Shanghai stampede – Fox News
Posted: Thursday, January 01, 2015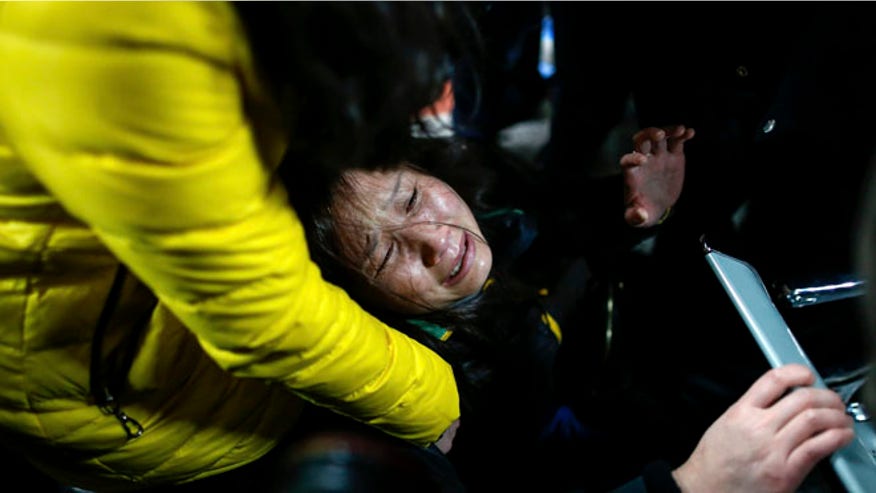 New Year's celebrations took a turn for the worst as 36 people died in a stampede in Shanghai's historic waterfront area, city officials said Thursday.
A Shanghai government statement said another 47 were receiving hospital treatment, including 14 who were seriously injured, following the chaos.
A microblog of the People's Daily said that 25 women and 10 men had died between the ages of 16 and 36. The injured included 3 Taiwanese and one Malaysian it said.
The official Xinhua News Agency quoted an unnamed witness as saying people had scrambled for coupons that looked like dollar bills that were being thrown out of a third-floor window. It said the cause of the stampede was still under investigation.
At one of the hospitals where the injured were being treated, police brought photos out of dead victims who they had not been able to identify, causing dozens of waiting relatives to crowd around the table. Not everyone could see, and young women who looked at photographs someone had taken on a cellphone broke into tears.
A saleswoman in her 20s, who refused to give her name, said she had been celebrating the New Year with three friends. "I heard people screaming, someone fell, people shouted 'don't rush,'" she said, adding she could not reach one of her friends. "There were so many people and I couldn't stand properly."
Xinhua said the deaths and injuries happened at Chen Yi Square, a popular riverfront bed. The area is often jammed with spectators for major events.
On Thursday morning, dozens of police officers were in the area and tourists continued to wander by the square, a small patch of grass dominated by a statue of Chen Yi, the city's first Communist mayor.
Police stood guard at Shanghai No. 1 People's Hospital, where many of the injured were being treated. Earlier, relatives desperately seeking information had tried to push past guards at a hospital, state media photos showed. Guards had to use a bench to hold them back. Later, police were allowing family members into the hospital.
"We were down the stairs and wanted to move up and those who were upstairs wanted to move down, so we were pushed down by the people coming from upstairs," an injured man told Shanghai TV. "All those trying to move up fell down on the stairs."
Last week, the English-language Shanghai Daily reported that the annual New Year's Eve countdown on the Bund that normally attracts about 300,000 people had been cancelled, apparently because of crowd control issues. The report said a "toned-down" version of the event would be held instead but that it would not be open to the public.
The stampede appeared to be near that area.
The Associated Press contributed to this report
CommentsWrite a Reply or Comment: