7 questions left about Hillary Clinton's e-mails – USA TODAY
Posted: Wednesday, March 11, 2015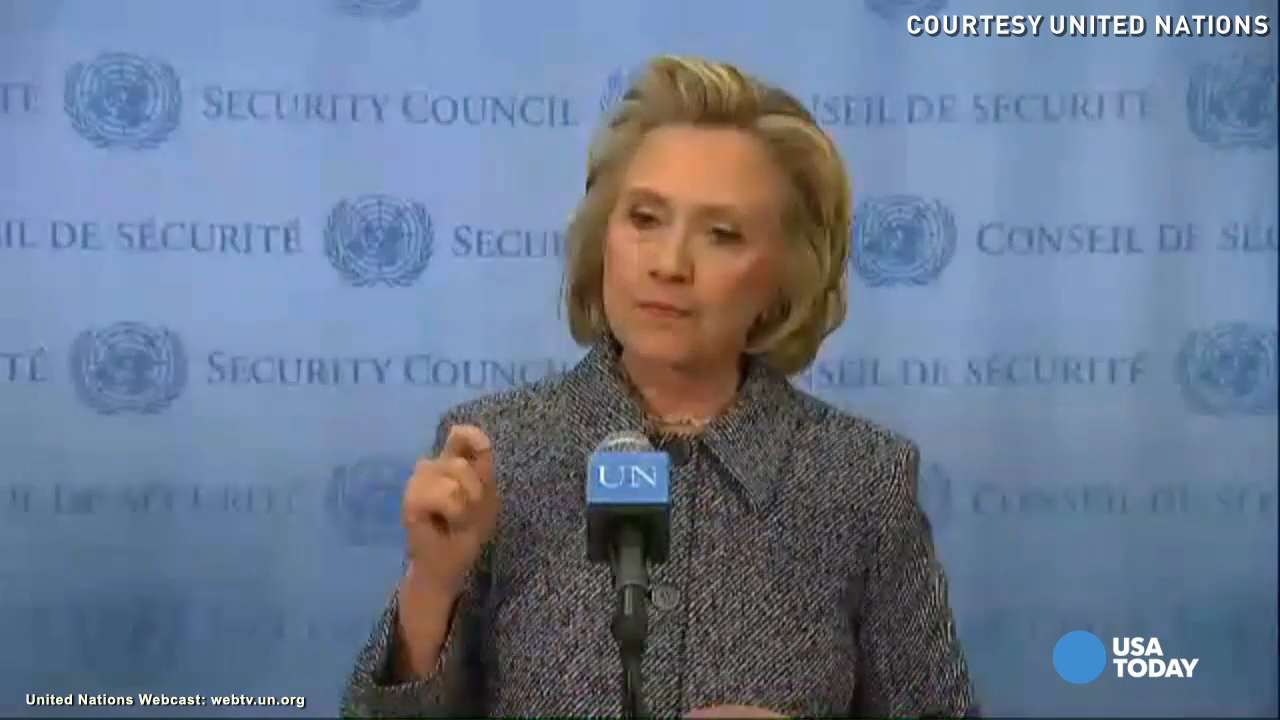 UP NEXT
03
Speaking publically on the matter for the first time, former Secretary of State Hillary Clinton said she "fully complied" with every rule regarding the use of her private e-mail account for official business.
VPC
Hillary Rodham Clinton said Tuesday she complied with the law regarding her use of a private e-mail system while secretary of State, even while conceding it may have been better for her to use a government account for public business.
While she answered questions about her e-mails, some key points will continue to be scrutinized:
1. Was security compromised?
"There were no security breaches," Clinton said. She explained that the server used to house her private e-mail was set up for use by former president Bill Clinton's office with "numerous safeguards" and located on property protected by the Secret Service. But Rep. Trey Gowdy, R-S.C., chairman of the House Select Committee on Benghazi, said after Clinton's news conference that "serious questions" remain about the security of the e-mail system and who had access to the server since Clinton left the State Department in February 2013.
2. What did Clinton give to the State Department?
Clinton received a letter dated Oct. 28, 2014, from the State Department asking four former secretaries of State to provide work-related e-mails that might be on a personal account — as directed by the Federal Records Act. She said she directed her counsel to "err on the side of providing anything that could be connected to work." Clinton was the first to respond to the request, she said in a memo sent to reporters by her office after the news conference.
Clinton gave the State Department her work-related e-mails in December, the memo from her office said. State sent the House Select Committee on Benghazi e-mails it had requested regarding the 2012 deadly attack on the U.S. compound in Libya in February. Gowdy said Sunday on CBS' Face the Nation that there are "huge gaps" in e-mails provided to his committee, adding he has received some 800 pages.
3. How many e-mails are we talking about?
Clinton's office said there were 62,320 e-mails that were sent and received from March 2009 to February 2013. Clinton described half as being "work related." A total of 30,490 e-mails — printed out as required in the Foreign Affairs Manual — were sent to the State Department, her office said. Those e-mails represent 55,000 printed pages to State. The remaining 31,830 e-mails were personal.
4. How did Clinton decide what to give to State?
Clinton's office said a search was conducted for any .gov e-mail address, which produced more than 27,500 e-mails (or over 90% of the printed copies given to State). Then a search was conducted for what was described as "non-obvious or non-recognizable" e-mail addresses, including misspellings. Finally, a search was conducted for specific terms, including "Benghazi" and "Libya."
5. What about the Republican call for an independent arbiter to review her e-mails?
Clinton indicated she would not agree to such a step. "I went above and beyond what I was requested to do," she said, adding that she has taken "unprecedented steps." Republican National Committee Chairman Reince Priebus criticized Clinton's response. "No one but Hillary Clinton knows if she handed over every relevant e-mail," he said after the news conference.
6. How can we be sure Clinton did not get rid of work-related e-mails when she discarded personal ones?
We can only go by what Clinton says. She said she "didn't see any reason" to keep private communications such as those to her husband and family. Ultimately, Clinton said, every federal employee who uses multiple devices and e-mail accounts has to make the decision between private and public communications. "We trust and count on the judgment of thousands, maybe millions of people to make those decisions," she said.
7. Will this controversy derail her plans to run for the White House again?
Clinton did not answer direct questions about her future political plans. But she wouldn't have endured such questioning Tuesday if she didn't have a White House bid in mind. "I trust the American people to make their decisions about political and public matters," she said, seeming to welcome a public review of her e-mails once they are released by the State Department. "I look forward to having a discussion about that."
Contributing: Fredreka Schouten
0) { %>
0) { %>
<!–
CommentsWrite a Reply or Comment: