Next week at the Los Angeles Auto Show, manufacturers will introduce more than 50 brand-new vehicles to the car-buying public.
Bentley, Bugatti, Ferrari, McLaren, and Rolls-Royce are skipping the show altogether in favor of targeted driving and VIP events—an increasingly common decision by some of the world's leading luxury brands. Aston Martin and Maserati, similarly, will wait until later shows to offer anything new.
But others, including Alfa Romeo, Mercedes-Benz, Jaguar, and Porsche, will offer significant world debuts.
"The luxury brands are cautiously optimistic this year," said Matt DeLorenzo, the managing editor at Kelley Blue Book. "The market has hit a plateau, with the luxury segment still locked in at 12 percent of the total market. But on the other hand, it's a great time to be a luxury car buyer because the luxury market is full of options. The L.A. show is going to underscore that with plenty of new introductions."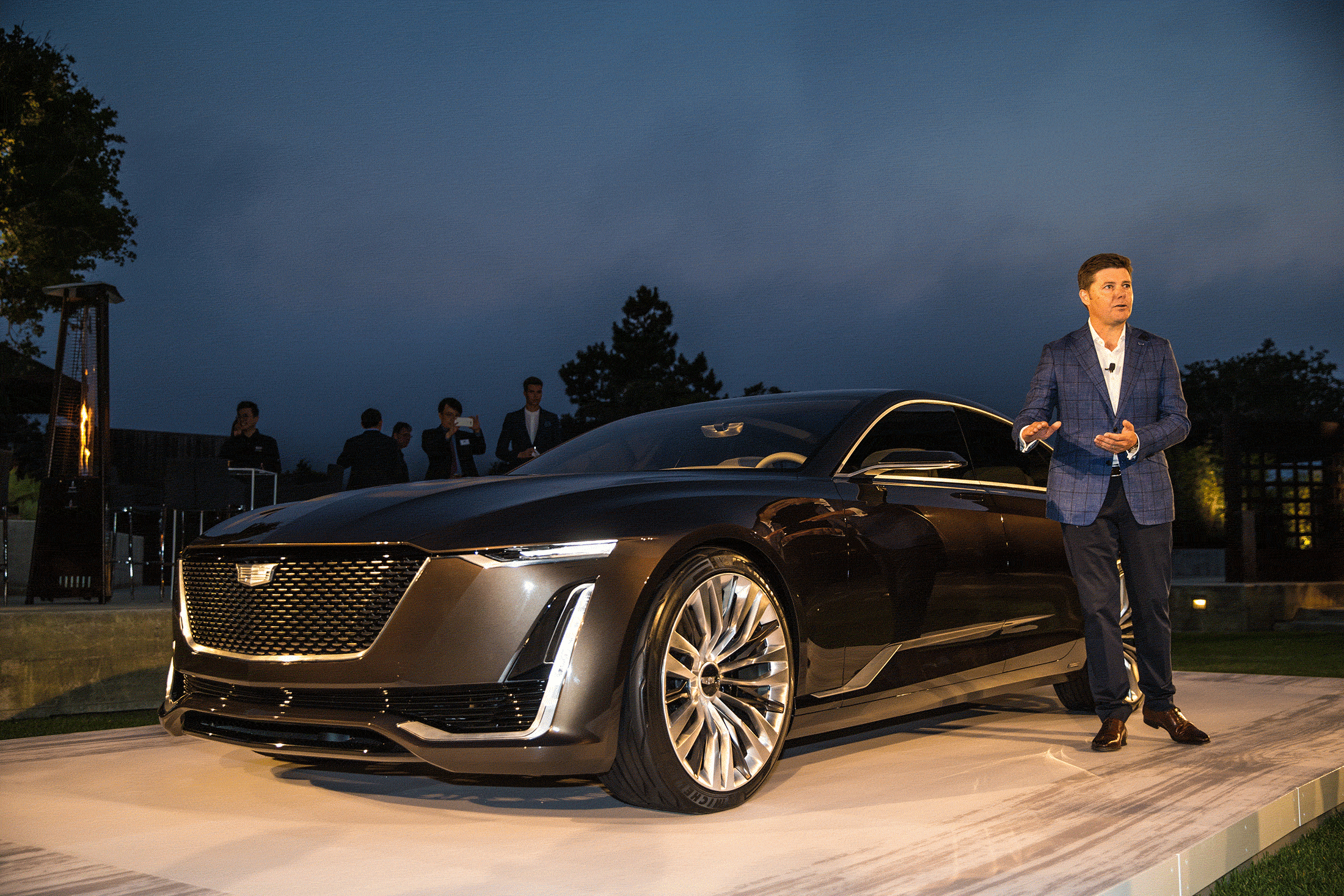 Big Luxury SUVs and Sedans Aren't Going Away
Luxury automakers will primarily be showing large sedans, crossovers, and SUVs, the last of which makes sense considering the fact that the U.S. is the world's largest SUV market. Much attention will go to Alfa Romeo, which will introduce its first SUV, the Stelvio, on Wednesday.
"The Stelvio is a big deal for Alfa Romeo if they really want to get a foothold and reestablish themselves here in the U.S." DeLorenzo said. "That SUV is going to be a make-or-break vehicle for them."
Details on the saccharine-sounding rig remain scarce other than the expectation that it will borrow its body design largely from the Giulia. Stelvio will compete against the Audi Q5 and BMW X3. It is expected to go on sale in early 2017.
More concretely, Land Rover will show the First Edition Dynamic version of its best-selling Discovery SUV. BMW will show a new X5 xDrive 40e as well as updated models throughout its SUV and sedan lineup. Mercedes-Benz will premiere an AMG E63 Sedan along with an unconfirmed new car from its top-end Mercedes-Maybach line. (Ahead of the show, Mercedes-Benz announced its new AMG GLE43 SUV, which will replace the GLE 400.)
One possible sleeper SUV that could garner some hype for its good looks is the Infiniti QX Sport Inspiration Concept. Infiniti has released little information about the car, but preliminary images show that it has the gently rounded hood and sharp side angles of a futuristic luxury carriage.
Among domestic makers, Cadillac will bring the 2017 Escalade SUV and the enormous Escala concept sedan it showed briefly in August at the Pebble Beach Concours d'Elegance. The Escala, which takes its name from the Spanish word for "scale," comes with a 4.0-liter V8 engine and an interior lined in wood and aluminum. Buick will show its new Cascada Convertible, Encore, Envision, and LaCrosse.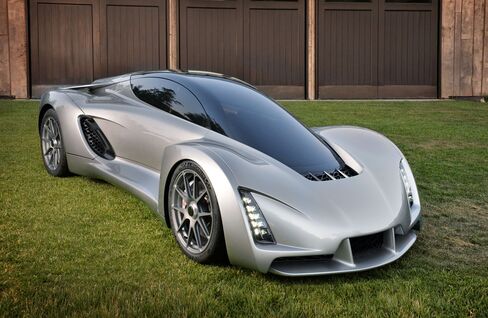 L.A. Means Green
The fact that Cadillac won't put an all-electric or autonomous powertrain in the Escala is surprising given how much hype those two drivetrains typically receive in L.A. press and popular coverage.
What's more, the show this year has gone so far as to recast itself as an "auto mobility" show, with the first days of the event featuring seminars and panel discussions on such future transportation issues as autonomous driving, car sharing, and the connected car. The pivot is a way for the L.A. event to compete with the increasingly popular Consumer Electronics Show in Las Vegas, which automakers attend with increasing fervor. But analysts have pointed out a potential conflict with that shift: The purpose of an auto show is primarily to promote cars consumers can buy in the near, rather than distant, future. 
"Autonomous driving cars are not here yet, that's the problem," DeLorenzo said. "Their hype looms rather large. The purpose of an auto show is to sell cars. You can buy cars with semi-autonomous features, but a full hands-free, drive-me-home-type car is still far away."
Maybe that's why Tesla has said it will not bring its upcoming Model 3 plug-in electric sedan to the show.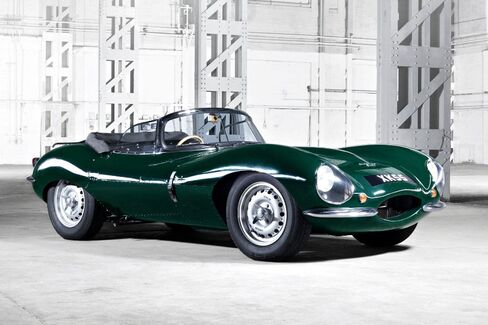 Still, buyers looking for green(er) vehicles have plenty to choose from.
Cadillac will show the CT6 PHEV, an all-new, rear-wheel electric car producing total system power of 250kW (equivalent to 335 horsepower) and 586 newton metro (roughly 432 pound-feet) of torque. Porsche will add an AWD Panamera Hybrid (priced a bit less than $100,000) to its sedan line, plus two newly efficient engine variants and a host of now-standard creature comforts.
Elsewhere, BMW Group's MINI will give the world premier MINI Countryman with a plug-in hybrid option. The BMW brand will also offer a BMW 740e xDrive sedan, BMW 330e, and a massively updated BMW i8 super electric car.  
Leave Time for Supercars
BMW won't be the only one to show a new halo car of sorts. Jaguar will also be announcing a totally new halo car at a swanky party before the show, along with showing a $1.4 million Classic XKSS at a separate, off-site event later in the week. Jaguar had announced earlier this year that it would indeed resurrect the classic XKSS, which was originally a two-seat D-Type that won Le Mans three years in a row from 1955 to 1957. The curved work of art is widely considered the world's first supercar.
Mercedes will deepen its impressive lineup here with previews of the blisteringly fast AMG GT line: Spots with an AMG GT C Roadster, AMG GT Roadster, and AMG GT R are all planned. What it won't have, Mercedes executives say, is that rumored pickup truck: "While a pickup is under consideration for the U.S. market at some point, no timeline is available for a decision to be made," a spokesman said in an e-mail earlier this week.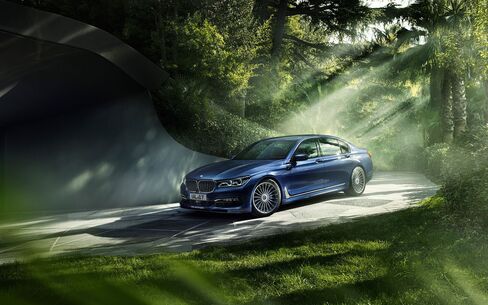 Along with an A5 Cabriolet, Audi will have a special collector's edition R8 V10 supercar that comes with laser lights.
The Los Angeles company Divergent will show its 3D-printed Blade supercar; it claims the car will use a a 700-horsepower bi-fuel engine that goes from zero to 60 in two seconds. Another fringe sub-brand, Aria, will show its first concept supercar at an event in downtown L.A. The brand has said the car is a two-door, two-seat, rear-wheel-drive Corvette V8 engine machine. It will get 650 horsepower and 650 pound-feet of torque on its eight-speed transmission, according to a press statement.
Fisker, which announced plans for a new supercar earlier this year, will not show in L.A., although its eponymous founder, Henrik Fisker, echoed the idea that the year will emphasize "electric mobility."
There will still be one or two things for track-loving driving enthusiasts, however. Lamborghini will show a new Huracán Spyder rear-wheel drive. The open-top stunner is not a hybrid, and it's certainly not fuel efficient. But the aggressive Huracán will stand out as delightfully analogue among the myriad futuristic green machines expected at L.A.