Blizzard 2015: Travel Shut Down as Snowfall Totals Fall Short in Some Areas – ABC News
Posted: Tuesday, January 27, 2015
Mass transit systems remain shut down from New York City to Boston this morning, roads are closed to traffic in all or parts of five states, and airlines canceled thousands of flights as heavy bands of a massive blizzard took aim at the Northeast.
Snowfall totals have reached up to 17 inches so far in Plymouth, Massachusetts, with 15 inches reported in Islip, New York. But snowfall totals so far in Boston (8 inches), New York (7 inches) and Philadelphia (2 inches) have come up far short from some estimates that called for more than two feet of snow.
The heaviest snowfall should end at about 10 a.m. in New York City, with snow expected to continue in eastern Long Island and into Boston throughout the day. Parts of eastern New England into Maine could receive more than a foot of additional snow today.
The overnight hours brought some of the storm's most treacherous conditions, with wind gusts of up to 78 miles per hour reported on Nantucket Island, Massachusetts. More than 7,000 flights have been canceled due to the storm, which began as a clipper system that brought snow and slick roads to the Midwest on Sunday.
New York City's subway system will not be open for the morning rush, an MTA spokesman told ABC News. The subways and other forms of transportation have been shut down since 11 p.m. Monday, after Gov. Andrew Cuomo issued a travel ban for 13 counties, including New York City and Long Island, prohibiting travel except for first responders and essential personnel.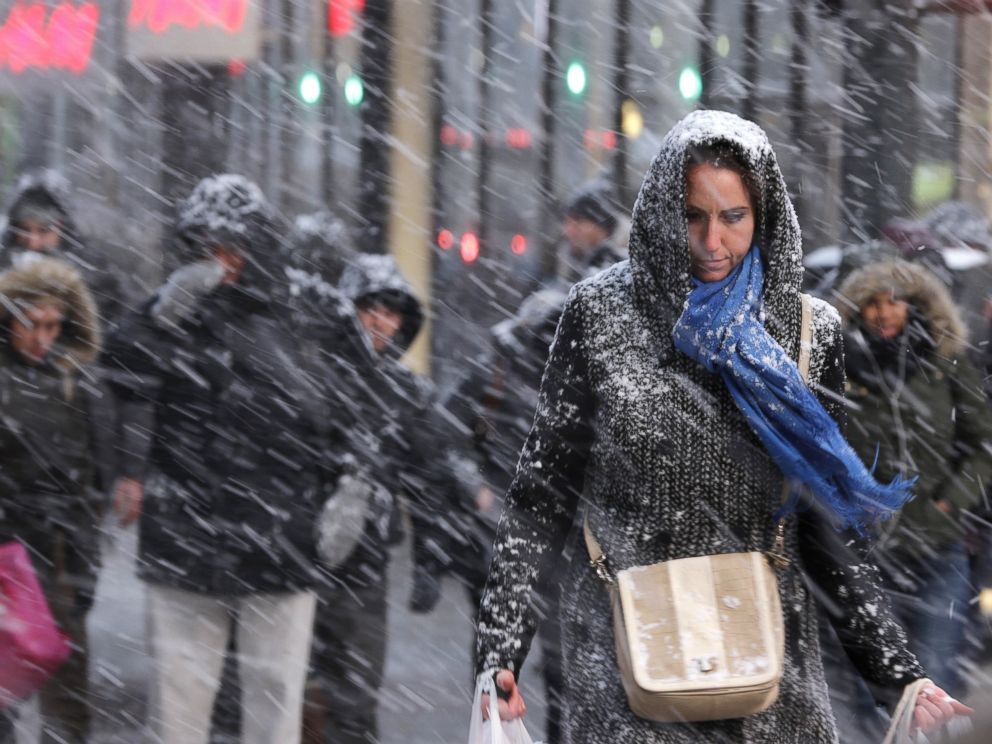 "This is a serious situation," Cuomo said. "If you violate this state order, it's a possible misdemeanor. It's fines up to $300."
New York City's streets were coated in a slushy mix overnight, with few vehicles on the roads.
The New York City subway, the Long Island Rail Road, Metro North and New Jersey Transit all reduced service dramatically leading up to the total closures at 11 p.m. NJ Transit will not resume operations until Thursday.
According to the MTA, this is believed to be the first time the entire subway system as well as bridges and tunnels were shut down because of a winter storm. The last subway shutdown was when Superstorm Sandy hit in 2012.
"This is not business as usual," New York Mayor Bill de Blasio told reporters.
A 17-year-old teen on Long Island died in a sledding accident, authorities said, marking the first death reported in the storm.
According to the Suffolk County Police Department, the accident happened at 10 p.m. Monday in the town of Huntington. The teen and two friends were taking turns snow-tubing when one of the teens lost control and struck a light pole, police said.
The teen was transported to a nearby hospital, where he was pronounced dead, police said.
On Long Island, the snow was matched with heavy winds, making the conditions especially worrisome and limiting visibility.
In Connecticut, a statewide travel ban went into effect at 9 p.m. Monday.
"We encourage citizens to stay in place during the duration of the storm," Gov. Dannel Malloy said.
Massachusetts Gov. Charlie Baker declared a state of emergency and implemented a statewide travel ban beginning at midnight.
"Driving will be virtually impossible for extended periods of time starting late tonight," Baker said. "Please stay off the roads. Everyone should expect impassible roads starting at midnight tonight."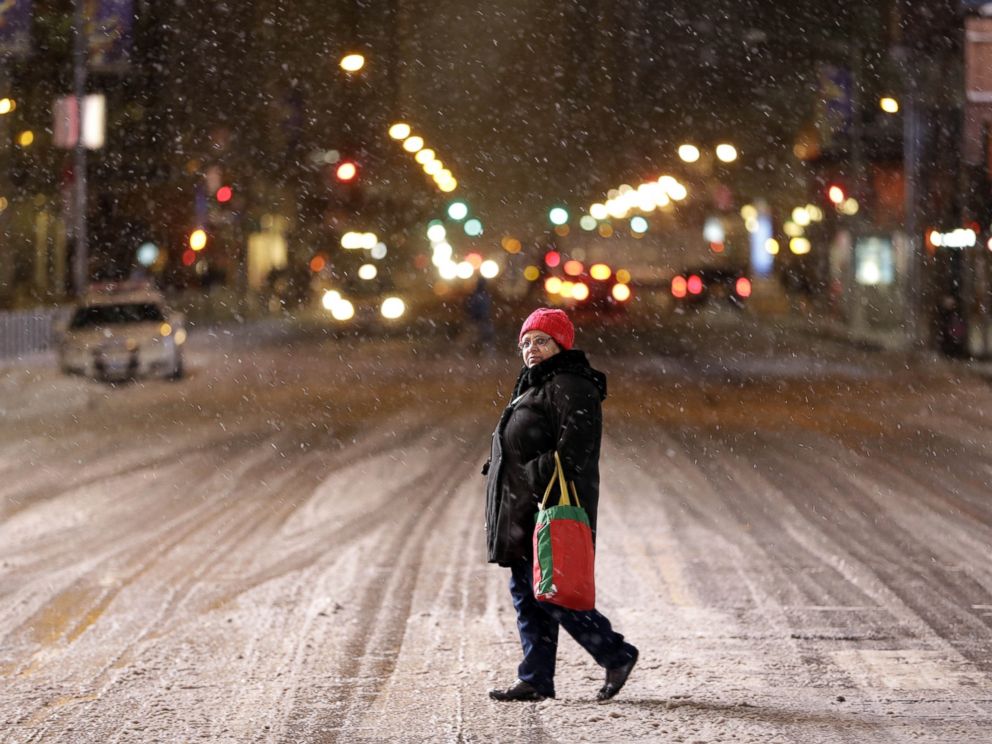 In Boston, the Massachusetts Bay Transportation Authority announced that it will be closed Tuesday. At this point, there's no timetable for when service will be restored. Additionally, Boston schools will be closed on Tuesday and Wednesday, as the region prepares for the worst of the snowfall.
In all, seven states — including Pennsylvania, New Jersey, Rhode Island and New Hampshire — have declared states of emergency.
CommentsWrite a Reply or Comment: