Every test group needs a control. That way any divergence from the standard can be detected and examined.
For luxury sport sedans, that's the BMW 3-Series. Ask virtually any car critic at a reputable publication, and they'll agree. There's a reason one of every four BMWs sold is a 3-Series—94,527 in North America alone last year.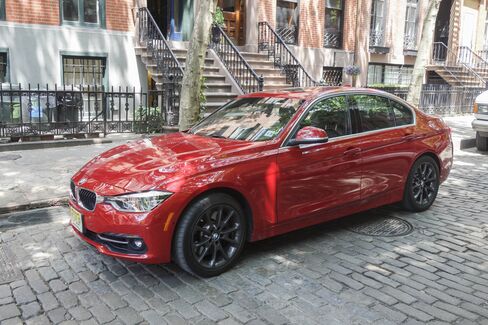 BMW's 2016 340i is a good example of why. The $45,800 sedan has a confident and surefooted suspension balanced by a light-on-its-feet steering and six-speed transmission. (That "i" used to stand for fuel-injected. Now it differentiates between engine and power variants.) Its 3.0-liter turbocharged engine has such a healthy appetite for the road that it resembles a young pup in the middle of a growth spurt—the blooming beast eats everything in sight. And it's wrapped in a body that looks balanced across its shoulders, masculine across the front kidney grille, and as appropriate for showing up to a business meeting as it is for retrieving a first date.
Audi, Cadillac, Mercedes-Benz and, in its own way, Porsche, have been gunning for this top spot for years. And they've produced very good things, including the capable Mercedes C Class—a jewel of a car—the fresh, progressive Audi A4 sedan, and a four-door version of the Cadillac ATS-V that has made massive strides forward for the Detroit brand.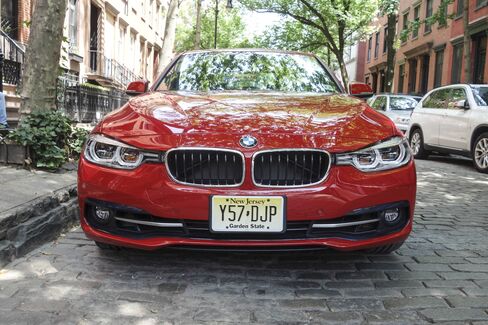 Each of those brings a twist to the standard BMW set 40 years ago when it started the line. Some have offered improvements in efficiency (Audi); others have advanced driving and crash-avoidance technology systems (Mercedes). But on the whole they are just that—a twist. However welcome and refreshing it may be, if you want the four-door luxury sedan experience, the one that hits all the right notes for performance, design, trim and technology, get the BMW 340i.
Here's why.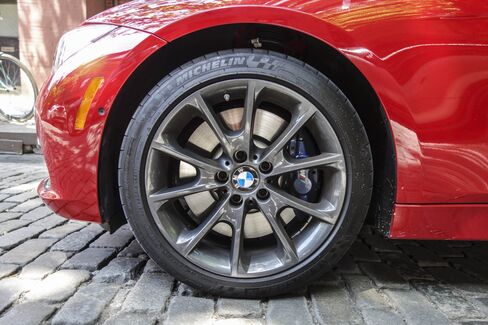 Behind the Wheel
If and when you do buy the 340i, the six-speed manual is the way to go. (The eight-speed sport automatic comes standard; all-wheel-drive and manual gearbox cost extra.) You'll find its precise gearbox gets a full 30 mpg on the highway; it'll hit 60mph in 5.4 seconds. Those figures beat the $38,950 Mercedes C300 (34 mpg; 6.2 seconds) and $45,900 Audi A4 2.0 TFSI (33 mpg; 6.1 seconds) for speed but not efficiency. Pick your poison.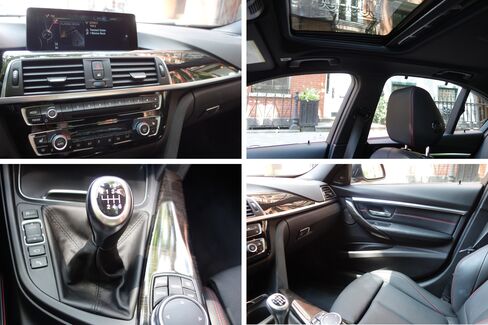 The new inline-six engine, which gets 320 horsepower, is the only one offered outside of the higher-tuned M line (every other 3-series model in the United States gets a turbocharged four-cylinder). Turn it on and you'll find its notes quiet, even subdued. But the aggression through fourth and fifth gear more than make up for the reserve.
Under pressure the 340i responds quickly and eagerly as you punch the gas. The steering can feel faded around the edges—at least for what you expect from BMW's otherwise routine "ultimate driving machine" persona—but not enough to sour me on the overall drive style of the car.
In fact torque here is 330 pound-feet—you feel it right from first gear. And the entire chassis has been tightened a bit over last year's model to affect an even sportier character (or so BMW claims; it was imperceptible to me). Top speed is 130mph.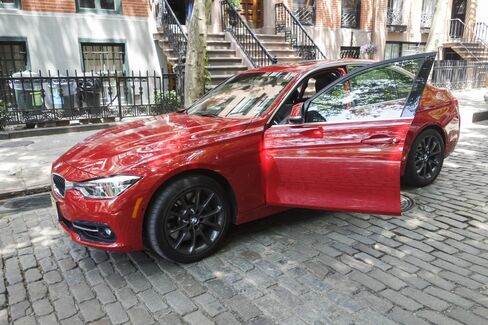 Same Handsome Face
The exterior of the new 340i remains virtually unchanged for the new year, although the careful observer could point out revised air intakes and augmented headlights across the front that lighten the look a hair, as well as L-shaped rear LED lights and turn indicators. BMW has added new wheel and exterior color options as well.
The company is right to keep the size and shape of its unmistakable grill, the Bavarian Motor Works blue and white badge, the LED headlights and fog lights and dorsal fin at top.
The 18-inch double spoke alloy rims come standard; the brake calipers on the brilliant red one I drove carried the triple-line M badging. Pay attention and you can see them flash through the spokes briefly—it's like when you see the slip of a silk lining in a bespoke suit or the edge of a vintage Rolex under a cuff. The hint of the right badge, so to speak, lets others know you're in the club.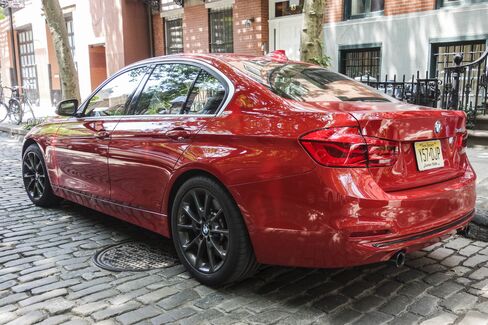 If I have one general complaint about these sedans it's that they're so good they're ubiquitous at this point. If you own one, it takes extra effort to stand out. So I'd also choose the black and red "Dakota" leather upgrade ($1,450) and track handling package ($1,700), which includes matte chrome exterior trim, anthracite wood interior trim, and M Sport brakes, for the extra edge.
BMW's Standard Interior
That same-same ubiquity extends to the BMW's interior geography. Nothing new to see here, which isn't a bad thing exactly, but as a French friend noted, that dashboard is starting to look a bit dull. The heads-up display configuration could afford to be slightly more streamlined as well.
Rain-sensing wipers, auto-dimming lights, keyless entry and the power glass moon roof come standard. New material options like "black Dakota leather" with blue stitching and additional chrome highlights, with a new sliding cover for the cup-holders, do well to make it look sleeker.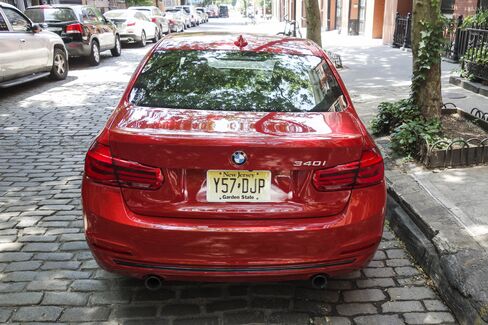 Otherwise, the headroom and legroom embrace tall and small drivers with equal magnanimity and the rear seat does easily accommodate a third adult. (Not that anyone wants to sit there, ever, except for those odd ducks who like it because it affords them an unobstructed view straight ahead.)
The 340i is not as cushy on the inside nor as rounded on the outside as the Mercedes C Class; it doesn't have the futuristic, fresh feel of the Audi A4. If you want something revolutionary, this isn't the car for you. And when BMW decides to do a total update, it'll have to press hard to make something that looks and drives in a bold new way. But the 340i is done so well, with no nonsense across its performance and design, that, for now, the space behind the wheel feels like home.