California Braces for Mudslides From 'Pineapple Express' Storm – ABC News
Posted: Friday, December 12, 2014
Thousands of electric customers were without power along the West Coast overnight, with mudslides expected in fire-damaged areas because of the "pineapple express" storm that hammered the coast from California to Washington.
The storm was pushing southward, with rain and heavy winds reported in parts of the San Fernando Valley, California.
The huge, swirling system — the worst storm to strike the area in years — covered much of California Thursday, bringing strong gales and much-needed rain and snow that caused widespread blackouts in Northern California and whiteouts in the Sierra Nevada range.
The brunt of the storm hit the San Francisco Bay Area, flooding freeways, toppling trees and keeping thousands of people home from work and school.
Heavy outages were reported in western Washington, where more than 150,000 electric customers were left in the dark.
In Oregon, strong winds felled a tree, killing a homeless man who was sleeping on a trail, and a teenage boy died after a large tree fell on the vehicle in which he was riding, causing it to swerve and hit another tree.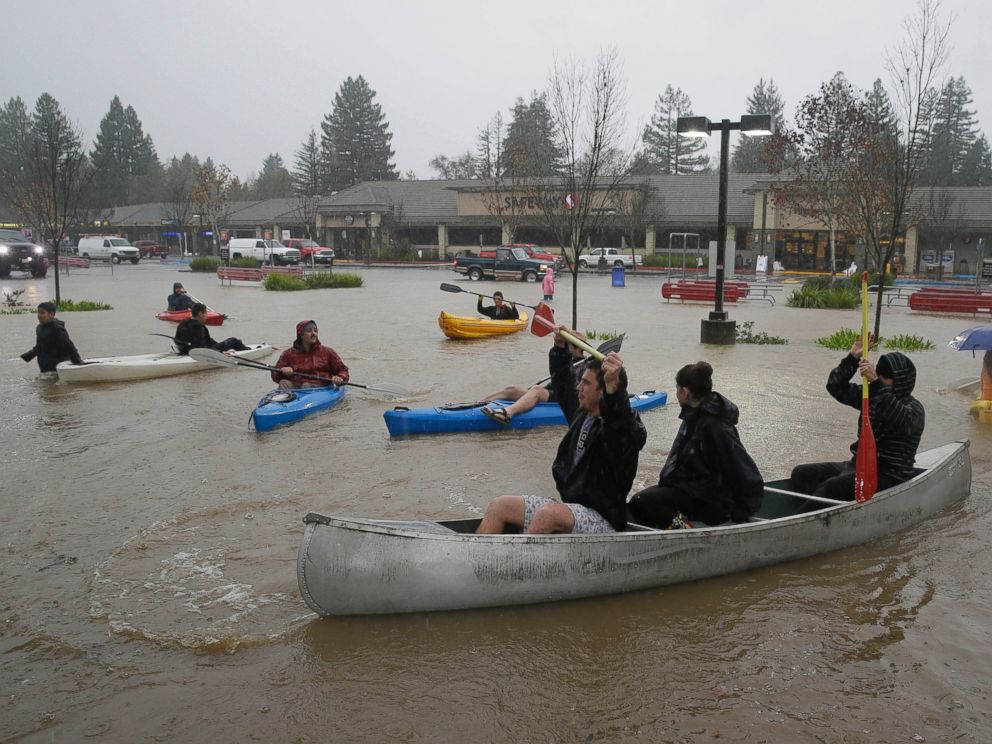 This "pineapple express" storm carried warm air and vast amounts of water in a powerful current stretching from Hawaii to the mainland and up into the mountains, where gusts as strong as 140 mph blew through passes, damaging homes in the Lake Tahoe area.
Houses plunged into the Pacific Ocean at Washaway Beach in Washington, and gusts reached more than 60 miles per hour across Puget Sound. Many residents across southern California packed up their belongings, evacuating before the storm hit. Others protected their property using sandbags.
Alejandro Alcarez, a truck driver attempting to travel through Fresno County, California, called the torrential conditions "terrible."
"The weather is water everywhere. Windy," Alcarez said. "Right now, I don't know if you feel it, truck was moving back and forth like [it was in an] earthquake."
There were multiple accidents on flooded roads, and several trees crunched cars. Interstate 5, California's critical north-south highway, was closed by flooding in the northern town of Weed, California. In Marin County, heavy rains washed out a portion of state Route 1.
"A lot of people took the day off," CalTrans spokesman Bob Haus said. "That's a good thing."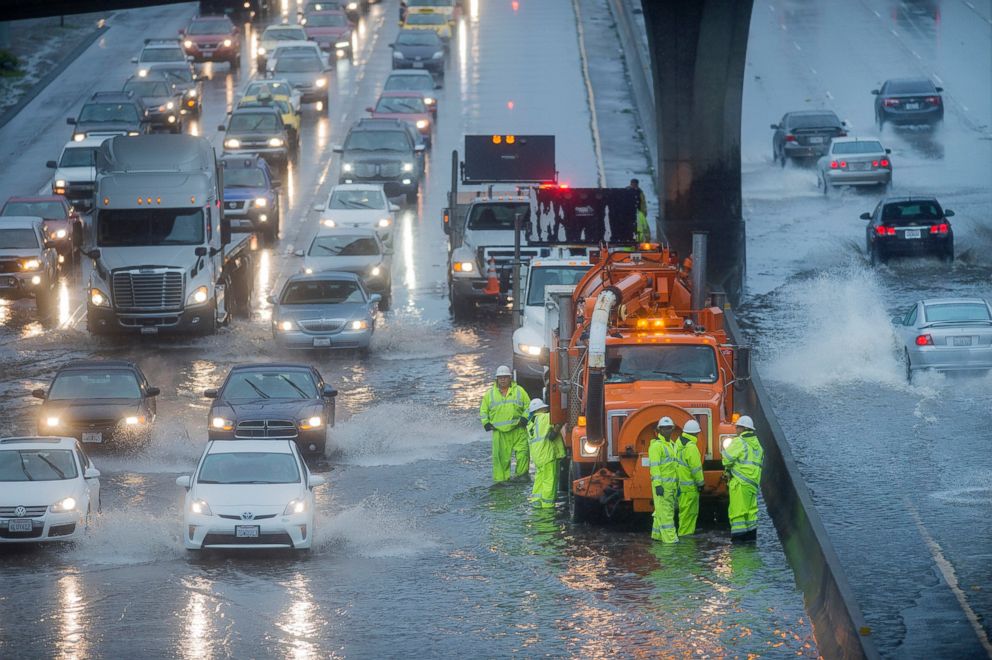 In some areas, such the town of Healdsburg, California, people used kayaks, paddling through the town's flooded roads.
School closures are rare on the West Coast, so Thursday's canceled classes in California were a novelty in San Francisco, Oakland, Berkeley, Sonoma and Santa Cruz County.
Surfers welcomed big, choppy swells from the same high seas that sent towering sprays of water airborne along breakfronts in San Francisco and Monterey.
Ski resorts in the northern Sierra Nevada — where schools and roads were closed by whiteout conditions and power outages — were hoping for three feet of snow once it all settles.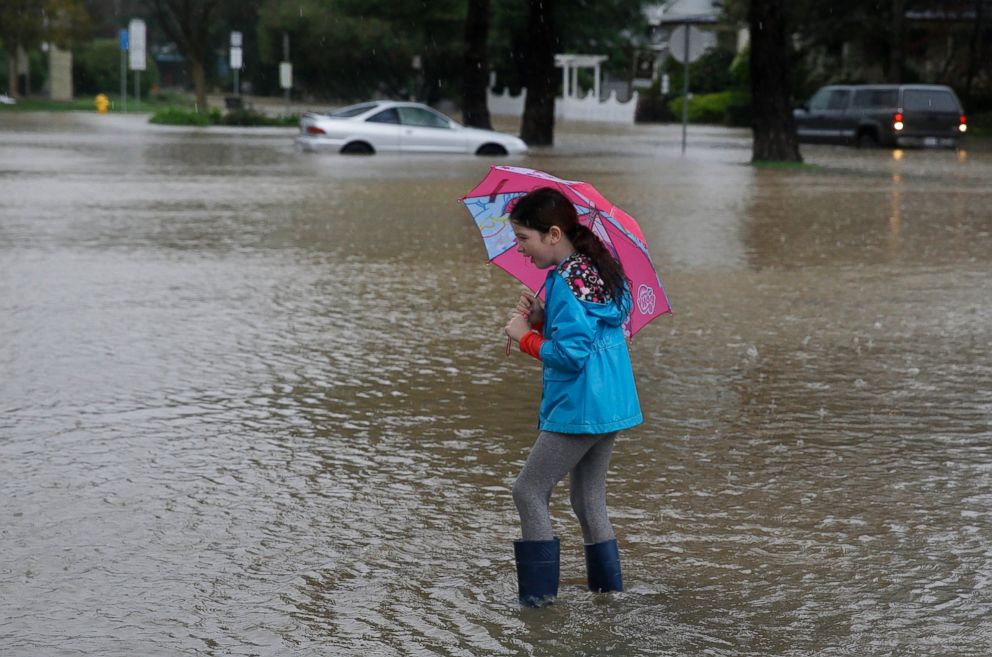 CommentsWrite a Reply or Comment: