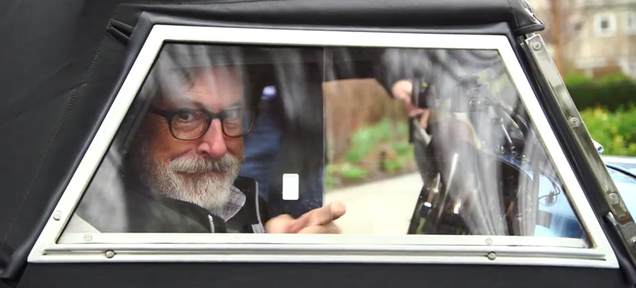 Stephen Colbert in a Morgan. Those five words are all I need to sell me on the upcoming sixth season of Comedians In Cars Getting Coffee. Of course, I was going to watch anyway because I really enjoy the show, but this really sweetens the deal.
The short trailer for the new season, which starts June 4, is below. Other highlights include Jim Carrey in a Countach, Steve Harvey in a classic Chevy, and the always-wonderful Julia Louis-Dreyfus.
Also, can we talk about Colbert's retirement beard? He looks like himself from 30 years into the future. I hope he's having a good time post-Colbert Report.
Update: Crackle gave us a call. Apparently this video wasn't supposed to be released quite yet, so watch it below while you can! It's already off of their own site.