Delhi residents give up cars to stop toxic air pollution – CNNMoney
Posted: Friday, January 01, 2016
Smog-choked residents of New Delhi welcomed the new year on Friday by largely complying with dramatic new driving restrictions designed to pull millions of cars off the roads and improve air quality.
The temporary measures allow private vehicles to operate only on alternate days until January 15.
"Delhi has done it! Reports so far v encouraging. Delhiites! U give me hope that U are capable of achieving big challenges," Delhi Chief Minister Arvind Kejriwal said on Twitter.
Additional traffic cops were deployed to ensure only cars with odd-numbered license plates were on the roads. Violators face a 2000 rupee ($30) fine if caught. Vehicles with even-numbered plates will be allowed to operate on Saturday.
Government ministers made a show of carpooling to work, and by mid-morning had declared the experiment a success. While traffic was light in the city center, many businesses were closed for the holiday.
On Twitter, a sense of civic pride emerged. "Very proud of Delhi people. They are following odd even formula with [an] open heart," one user said.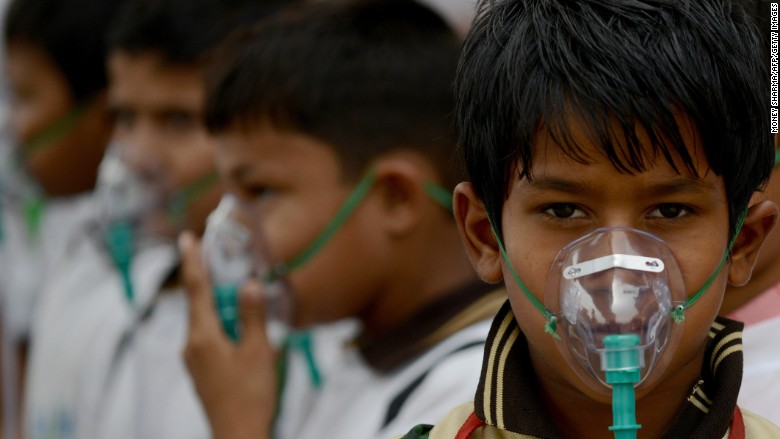 In 2014, the World Health Organization released data on air quality levels in 1,600 cities around the world, and Delhi was found to have the highest concentration of particulate matter smaller than 2.5 micrometers, also called PM2.5.
India's capital city, which is home to more than 20 million people, averaged PM2.5 readings of 153, compared to 14 in New York and 20 in Los Angeles. Beijing, which receives the bulk of bad-smog headlines, clocked in at 53.
PM2.5 particles are exceedingly small, but go deep into the lungs and cause chronic health problems. Scientists say coal-fired power plants, vehicles, construction dust, crop burning and cooking fuel use all contribute to high pollution levels in Delhi.
Among these, the sharp rise in the use of private cars stands out. There are nearly 9 million registered vehicles in Delhi, and an incredible 1,400 cars are being added to the streets each day. Bus ridership, meanwhile, is rapidly declining.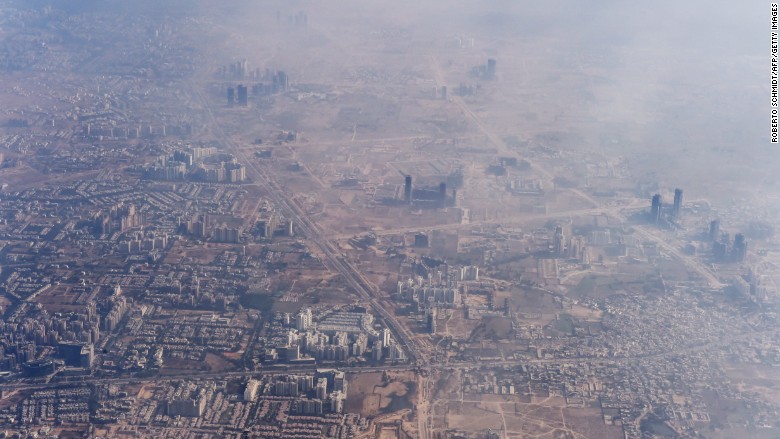 The problem has attracted attention from top policymakers.
This winter, the amount of PM2.5 in the air has regularly reached highly dangerous levels, leading Delhi's High Court to compare conditions in the city to "living in a gas chamber."
The Supreme Court of India, which has been the most aggressive government bodies on pollution issues, has banned large diesel SUVs in Delhi and hiked taxes on commercial trucks entering the city.
"It is now time to take drastic action," said Dr. Naresh Trehan, the chairman of Medanta Medicity, a 1,500-bed hospital. "Yes, it's going to cause inconvenience, but people should learn that this is to save themselves."
Limits on car use have roiled some Delhi residents, who deride the government's scheme as ill conceived and impractical.
Not long after the policy was announced, the government began carving out exceptions: for high-ranking officials, motorcycles and women traveling alone.
Some residents say that in order to cope, they will resort to "jugaad," a Hindi and Punjabi word used to describe innovative solutions that often require some mischief. If the policy is extended beyond 15 days, some residents say they will simply buy a second car or fake license plate.
Yet there is some optimism about the experiment. Anumita Roychowdhury, the executive director of the Centre for Science and Environment, said pulling cars off the road will raise public awareness over air pollution, and force the government to improve mass transit systems.
"They have to come up with the template, and that system should be sustained even beyond the 15-day program," she said. "That is going to give you the ultimate solution."
Related: This Indian city has the world's worst air
CommentsWrite a Reply or Comment: