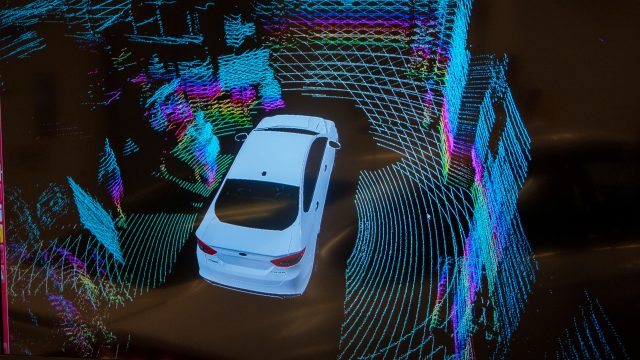 We've been hitting the tech of self-driving cars pretty heavily this week, taking a look at what companies like Audi, BMW, Ford, QNX, and Tesla are doing in the field. But it's looking more and more likely that it's not going to be the technology itself that determines when we'll be able to buy a self-driving car for that morning commute. Instead, all the other stuff—regulations, laws, insurance questions, and society's comfort level—appear ready to own the issue of timing.
At this week's North American International Auto Show in Detroit, Transportation Secretary Anthony Foxx announced that "in 2016, we are going to do everything we can to promote safe, smart and sustainable, vehicles. We are bullish on automated vehicles." Still, working out how to regulate self-driving cars is far from settled. Each state (well, OK maybe every state but Maryland) has a pretty good idea of how to test young drivers to determine whether they're ready to mix it with the rest of us in traffic. Figuring out how to apply that to a car itself is proving to be more of a challenge. California, for instance, is about to hold a couple of public workshops to get input into its draft regulations on the the matter, and DMVs in other states are being told by their respective legislatures to start working on the problem. Today, there's a real fear in the industry that we could end up with a patchwork of different state laws (something Cars Technica even talked about on the radio yesterday).
Then there's the federal government, where crafting policies, regulations, and guidances can be slow work. Take recent advances in headlight technology for example. Over in Europe, you can now buy cars that use LED lasers to supplement their high-beams. Those lights are intelligent enough to avoid blinding other cars on the road, and they represent a significant safety advantage. But the Federal Motor Vehicle Safety Standards for headlights in the US went into effect in 1968 and haven't been updated since. And because they don't make any allowances for anything other than a high beam and a low beam, such systems are illegal here in the US.
Secretary Foxx's announcement shows evidence that the National Highway Traffic Safety Administration (NHTSA) doesn't want that to happen to self-driving technology. After all, the push for autonomous vehicles here in the US is definitely coming from the safety side of things—more than 33,000 people died on our roads last year, a number that agency boss Mark Rosekind has called unacceptable.
For now, the agency has committed to develop guidance (which represents a federal agency or department's thinking on a topic but is not binding in the way a regulation is) within the next six months, as well as coming up with a model policy for states to adopt. Interestingly, Secretary Foxx told automakers they should request interpretations of the rules where necessary—those laser beam headlights for example, or BMW's request for clarification about its remote parking feature.
President Obama's forthcoming Fiscal Year 2017 budget proposal will include $4 billion over the next decade to pay for a pilot program to test V2X (vehicle to vehicle, vehicle to infrastructure, and so on) systems in "designated corridors" across the country. The plan is to ensure a common framework across the states for connected and autonomous vehicles, so that way we don't end up in a situation where your car drives itself along happily right up to a state line, whereupon everything shuts down because of conflicting rules.
NHTSA also just released an update to its 2013 policy statement on autonomous vehicles. That document is the one that sets out the five different levels of vehicle autonomy, where level zero is a car with no electronic safety aids at all and level four a vehicle that can drive itself from A to B with no human intervention (other than telling it the destination). Among other things, the update states "[f]or policymakers at all levels, the governing principal should be that technologies with proven, data-supported benefits that would make roads safer should be encouraged."