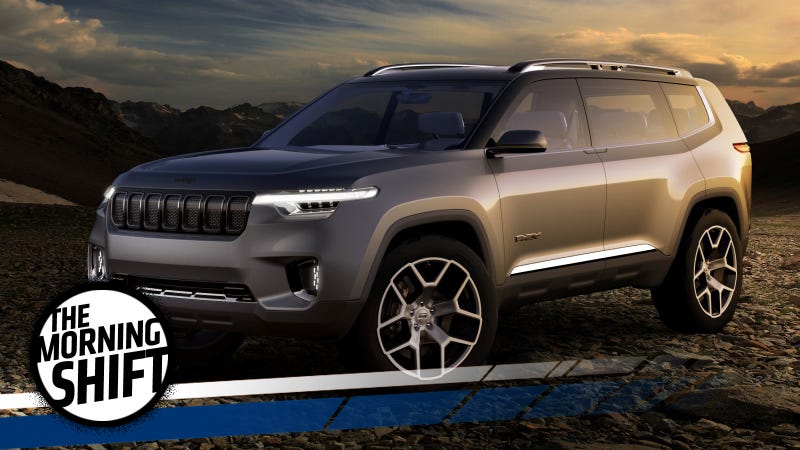 The Good morning! Welcome to The Morning Shift, your roundup of the auto news you crave, all in one place every weekday morning. Here are the important stories of success and failure in this multi-trillion dollar industry.
1st Gear: FCA boss Sergio Marchionne on if he would spin off Jeep: 'Yes.'
Jeep is kind of like a cursed car company. It has long been a money maker, but it has only ever been a part of real shit-for-brains car conglomerates. Throughout its history, Jeep has bounced around from one sorry company to another, usually propping the whole operation up before getting sold in desperation. Willys to Kaiser, Kaiser to AMC, AMC to tumultuous Chrysler. One analyst at Morgan Stanley asked current Fiat-Chrysler boss Sergio Marchionne yesterday if Jeep could get spun off again. His answer, as the Detroit Free Press reports, was terse:
Marchionne was asked whether the automaker's Jeep and Ram brands, either together or separately, could be spun off into a separate, standalone company.

"Yes," Marchionne said.
The Wall Street Journal clarified a bit:
Mr. Marchionne stirred speculation his company might contemplate spinning off the Jeep and Ram brands to help meet its financial goals, much like an initial public offering for Ferrari NV in 2015. When asked if the two Chrysler family nameplates could survive separately or combined as an independent business, the CEO replied "yes," without elaborating.
This is sad, man. It's like Sergio is doing a fire sale here. Nobody would buy FCA as a whole, so now he's publicly opening up to the idea of selling things off piecemeal. How about Jeep? You guys like Jeep? SOMEBODY PLEASE BUY SOMETHING.