Former President George HW Bush hospitalized, office says – Fox News
Posted: Wednesday, December 24, 2014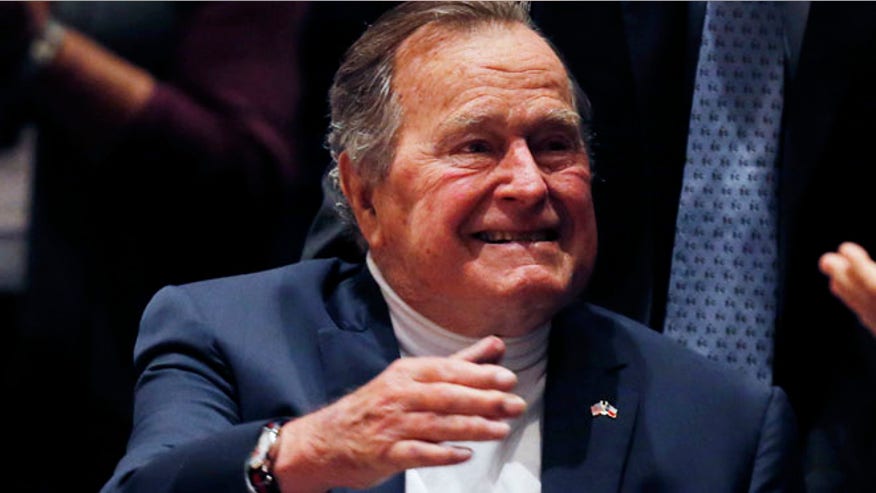 Former President George H.W. Bush was taken to a Houston hospital Tuesday evening as a precaution after experiencing shortness of breath.
A spokesman for Bush, 90, said he will be held for observation at the Houston Methodist Hospital as a precaution.
Bush spent nearly two months in the same hospital and was discharged in January 2013 after treatment for a bronchitis-related cough and other health issues.
Bush, who can no longer use his legs, most recently appeared seated in a wheelchair at an event in November at Texas A&M University with his son, former President George W. Bush.
White House spokesman Eric Schultz released a statement late Tuesday saying that President Barack Obama was made aware of Bush's hospitalization.
"President Obama and the First Lady send their good wishes to the former President and the entire Bush family during this holiday season," Schultz said.
In June, the elder Bush celebrated his 90th birthday by making a tandem parachute jump near his summer home in Maine.
The Associated Press contributed to this report.
CommentsWrite a Reply or Comment: