Google Asks DoT To Fast-Track Self-Driving Cars – InformationWeek
Posted: Friday, March 18, 2016
Google wants to fast-track self-driving cars to market. The company sent a letter to the US Transportation Secretary on March 18 that outlines how that can be accomplished.
Ramping up its push to get self-driving cars on the nation's roads, on Friday, March 18, Google sent a letter to US Transportation Secretary Anthony Foxx outlining a process to fast-track these cars to the market.
The letter outlines a specific framework to expedite the process that includes details that were lacking when it met with the Senate Commerce Committee earlier in the week, according to an Associated Press report. At that same committee meeting this week, a professor of robotics testified that self-driving vehicles are still not safe for the road.
Google's proposal calls for granting new federal authority to the Department of Transportation that would allow driverless car manufacturers to market their vehicles, if they can demonstrate that the cars passed federal safety standards, noted AP in reviewing a summary of the proposal. To alleviate safety concerns, the DoT could establish certain conditions that would restrict use, as well as review manufacturers' applications within a "tight but realistic" period, according to the report.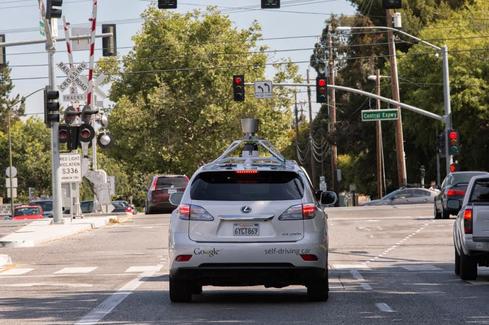 New rules, according to AP, can typically take years to put in place. Driverless car manufacturers, especially Google, are looking to speed up the approval process nationally. Currently each state has its own set of road rules. Carmakers and the Transportation Secretary have expressed a need for a national framework for the vehicles.

Create a culture where technology advances truly empower your business. Attend the Leadership Track at Interop Las Vegas, May 2-6. Register now!
Earlier this year, President Obama proposed a $4 billion budget to accelerate pilot programs to test self-driving cars over the next decade.
Under the proposal, Obama is aiming to bring federal regulators, state government officials, and car manufacturers together to craft a new national policy to fast-track the sale and use of driverless cars. Current US laws do not allow for vehicles without interior instruments such as a steering wheel, an accelerator, or brakes.
Despite its keen interest in self-driving cars, the DoT and the Senate Commerce, Science, and Transportation Committee currently does not have legislation in the works to address the topic, the report noted.
In California, Google has also been seeking to create a legislative framework to get its vehicles to market without a steering wheel, an accelerator, or brakes. But late last year, California's Department of Motor Vehicles released draft regulations for self-driving cars that called for just that.
Google's self-driving car fleet needed human help 341 times over 424,000 miles. At the same time, Nissan, which tested only 1,485 miles in public, reported 106 cases where the driver had to take control.


Dawn Kawamoto is a freelance writer and editor. She is an award-winning journalist who has written and edited technology, management, leadership, career, finance, and innovation stories for such publications as CNET's News.com, TheStreet.com, AOL's DailyFinance, and The … View Full Bio
CommentsWrite a Reply or Comment: