Israel reportedly spied on Iran nuclear talks in effort to lobby Congress against deal – Fox News
Posted: Tuesday, March 24, 2015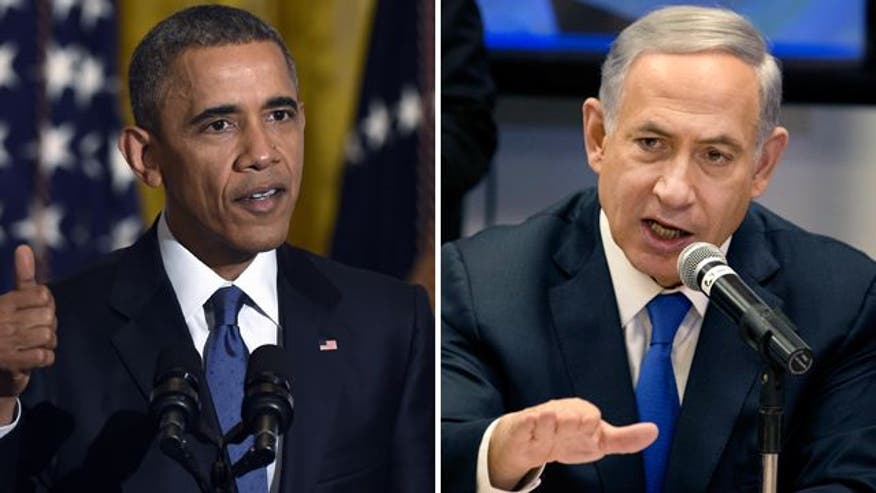 Israel has spied on the ongoing nuclear talks with Iran as part of a campaign to convince members of Congress to oppose an agreement, according to a published report.
The Wall Street Journal says that Israel's lobbying effort has angered Obama administration officials, one of whom told the paper that "something serious has shifted here."
"It is one thing for the U.S. and Israel to spy on each other. It is another thing for Israel to steal U.S. secrets and play them back to U.S. legislators to undermine U.S. diplomacy," the paper quoted a senior U.S. official as saying. 
Other officials said Israel is one of the most aggressive countries in terms of spying on the U.S., along with Russia, China and France. That claim was strongly denied by an Israeli official, which said the allegations were "clearly intended to undermine the strong ties between the United States and Israel and the security and intelligence relationship we share."
According to the Journal, Israel has denied spying on U.S. officials during the talks, relying on other methods, including surveillance of the Iranian negotiating team and information from European parties to the talks, particularly France, whose negotiating position has been considered to be the closest to Israel's
The Journal report comes as Israel's strategic affairs minister was quoted by Reuters as saying that his country believes that the so-called P5+1 powers will agree to "a bad, insufficient deal."
"It seems quite probable it will happen, unfortunately." Yuval Steinitz said in Paris, where he was scheduled to meet with French officials to express Israel's concerns about the negotiations. The deadline for both sides to agree on the framework of a permanent deal is the end of this month, with completion of a final deal due at the end of June.
The Journal reports that Israeli Prime Minister Benjamin Netanyahu and Ambassador to the U.S. Ron Derner agreed to pursue a lobbying campaign against Congress sometime after an interim agreement was reached in November 2013.
When negotiations resumed last year, members of the U.S. negotiating team were warned that Israel might try to access their communications. U.S. officials also gave Israel confidential briefings about the progress of the talks, but these were later curtailed by the White House out of fears that sensitive information might be leaked. 
Derner's first visit to Capitol Hill came on Jan. 21, the same day House Speaker John Boehner invited Netanyahu to address Congress about Iran's nuclear program. An Israeli Embassy spokesman said the January briefings did not mark the launch of a special campaign, and added that the information Derner made available in those talks was widely known among the negotiating countries. 
However, the campaign appears to have backfired, in part due to the controversy over Netanyahu's speech March 3. Several congressional Democrats said that Netanyahu's acceptance of Boehner's invitation was a breech of protocol. The Journal reports that there are currently not enough votes in Congress to override a presidential veto of any bill challenging a possible Iran deal. 
CommentsWrite a Reply or Comment: