Jordan strikes again against ISIS – CNN
Posted: Friday, February 06, 2015
Amman, Jordan (CNN)The Jordanian government has vowed that ISIS will pay for burning one of its pilots to death.
Now, they've followed through on that promise — twice.
For the second straight day, Jordanian F-16 fighter jets conducted intensive airstrikes targeting ISIS in Syria, according to a U.S. official. They were accompanied by U.S. warplanes, including F/A-18s, F-22s and A-10 aircraft — the latter being there ready to swoop down and help rescue a pilot, should his plane crash — the official said.
That's what happened to Lt. Moath al-Kasasbeh on December 24 as he flew a mission, as part of the U.S.-led military coalition, near ISIS' de facto capital of Raqqa.
Before Jordan or any of its allies could get to him, ISIS did.
He was later executed, according to video posted Tuesday, although Jordanian authorities said it likely happened in early January.
Pilot's death stirs outrage
The pilot's death, and the horrific manner in which it happened, spurred outrage in Jordan and beyond.
Safi al-Kasasbeh, Moath's father, called on Jordan and its allies to "annihilate" ISIS. Government officials appear, at least in their rhetoric, determined to do just that.
"(Jordan will extract) revenge that equals the tragedy that has befallen the Jordanians," government spokesman Mohammad al-Momani said.
Jordan began that process Wednesday, executing two imprisoned jihadists, and the next
day launched its first strikes since the news emerged about al-Kasasbeh. The late pilot's father said that King Abdullah II told him 30 Jordanian warplanes participated in Thursday's action, which were focused in and around Raqqa.
It wasn't immediately clear how many jets took part in Friday's airstrikes, or what they managed to achieve. The anti-ISIS activist group, "Raqqa is Being Slaughtered Silently," reported warplanes in that Syrian city as well as loud explosions, releasing a photo of dark smoke rising above.
At the very least, the latest strikes prove that Jordan's mission, dubbed "Moath the Martyr," is not a one-day affair.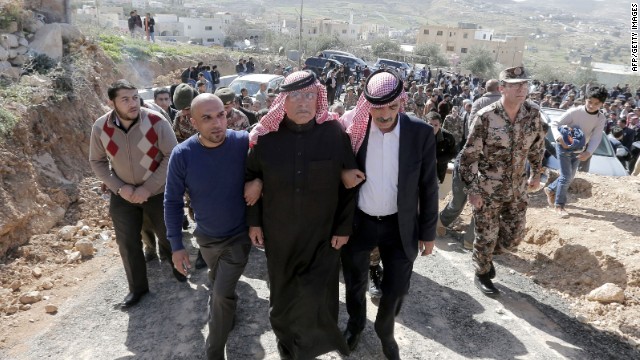 Sermonizing against ISIS, supporting the fight
Most Jordanians appear to be solidly behind their government. Such public support for the effort to destroy ISIS is significant in the Middle East, given the terrorist group's stated goal of establishing a pure Islamic state and the fact the United States is leading the international coalition, assisted by only a handful of regional members, fighting against it.
That sentiment was evident again Friday in Amman.
Thousands filled the King Hussein Mosque there, listening to a sermon decrying ISIS as antithetical to Islam and insisting that Muslims cannot stand idly by.
After prayers, crowds spilled out onto the streets to march calmly and defiantly toward Palm Square. Many held up banners and signs — including Queen Rania, with a poster that read, "Moath, the martyr of justice" — and chanted, "Long live the King."
'We are upping the ante'
The two prisoners Jordan executed Wednesday were:
• Sajida al-Rishawi was a would-be suicide bomber whose release ISIS had previously demanded in exchange for al-Kasasbeh and another hostage.
• Ziad Karbouli was a former top aide to Abu Musab al-Zarqawi, the deceased leader of al Qaeda in Iraq, an ISIS forerunner.
After the next day's airstrikes, the armed forces promised on state TV that "this is just the beginning."
"We are upping the ante," Jordanian Foreign Minister Nasser Judeh told CNN. "We're going after them wherever they are, with everything that we have."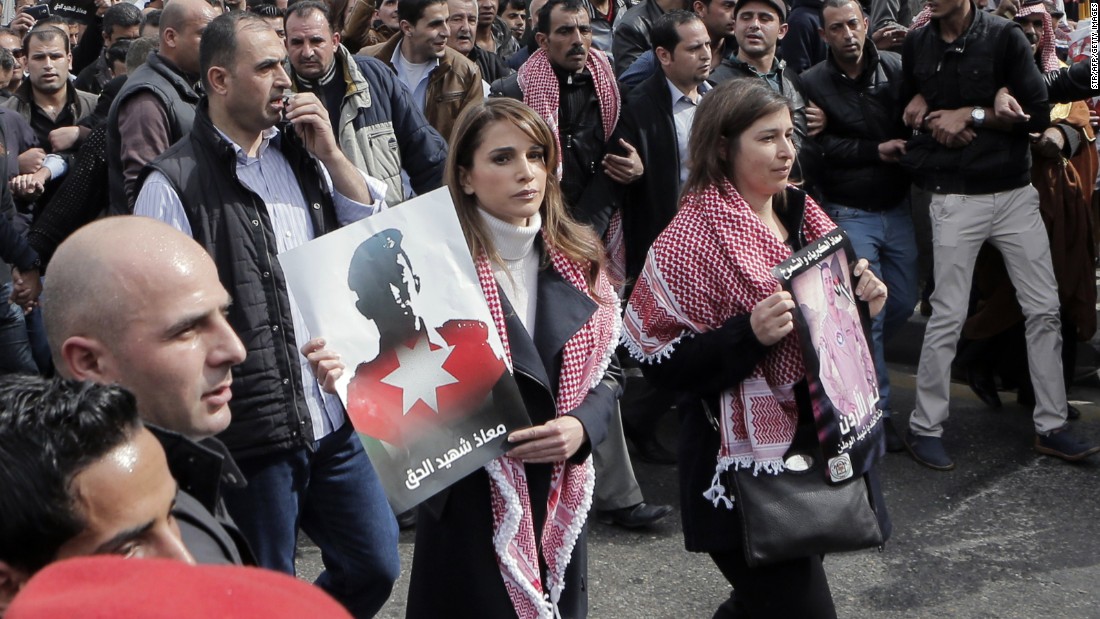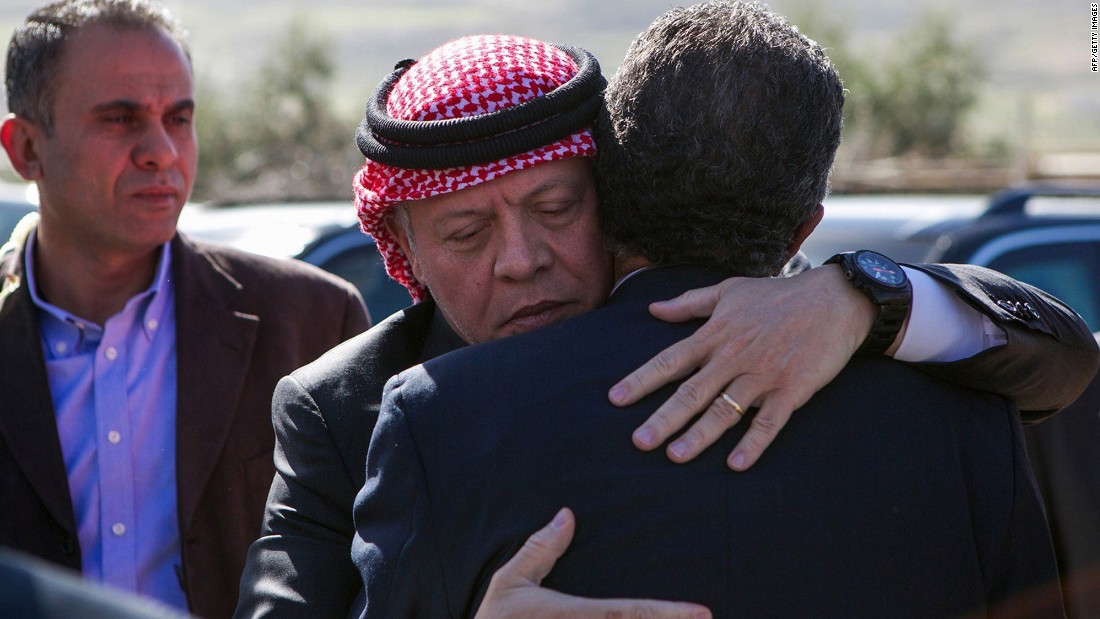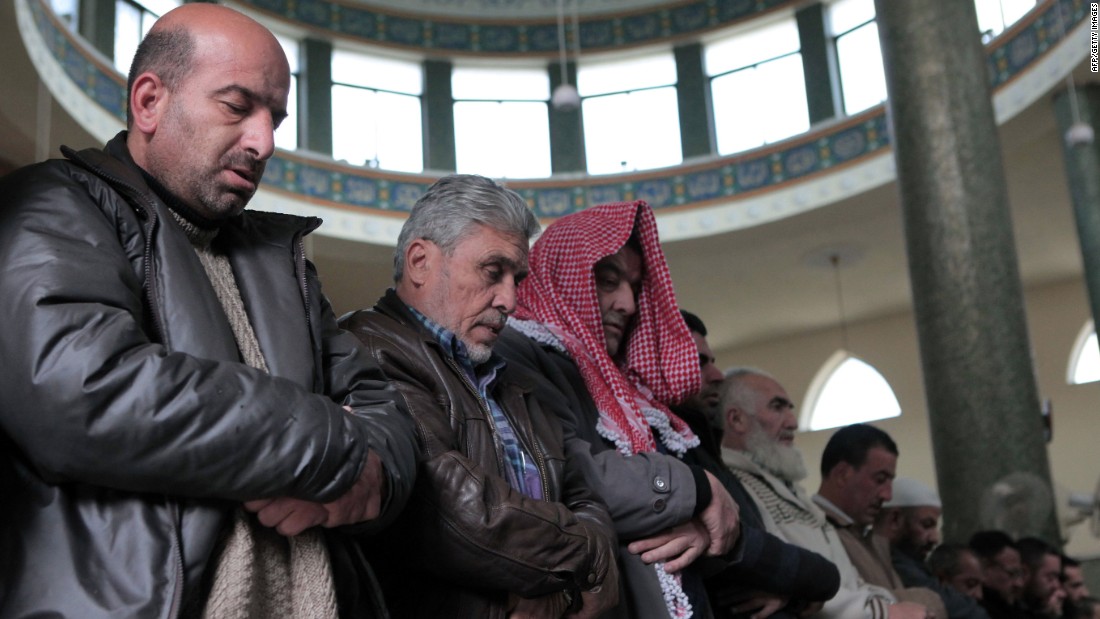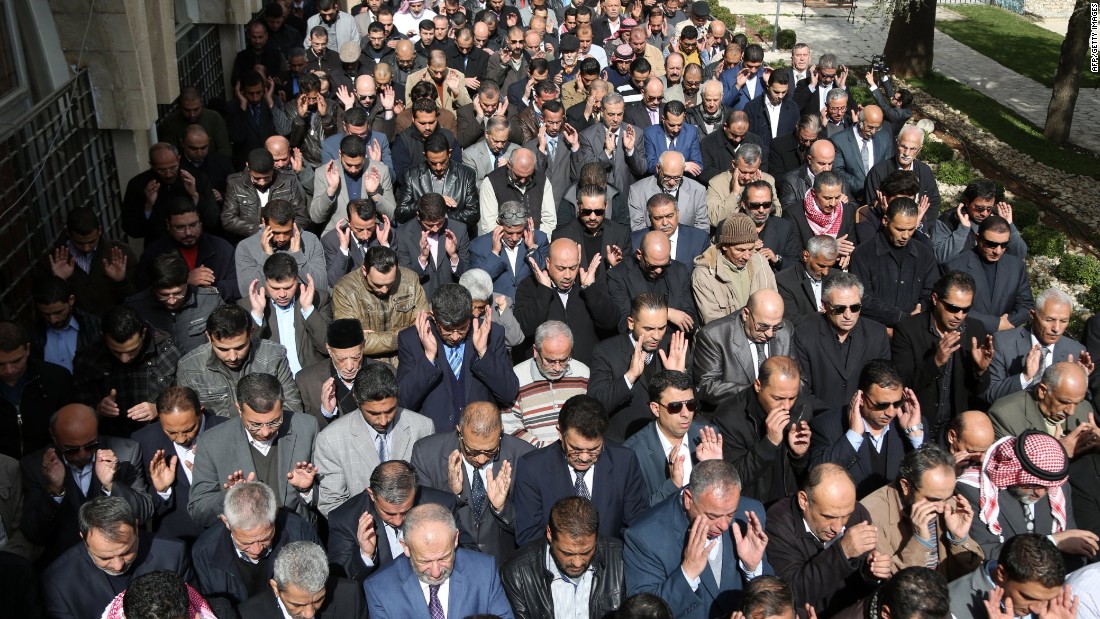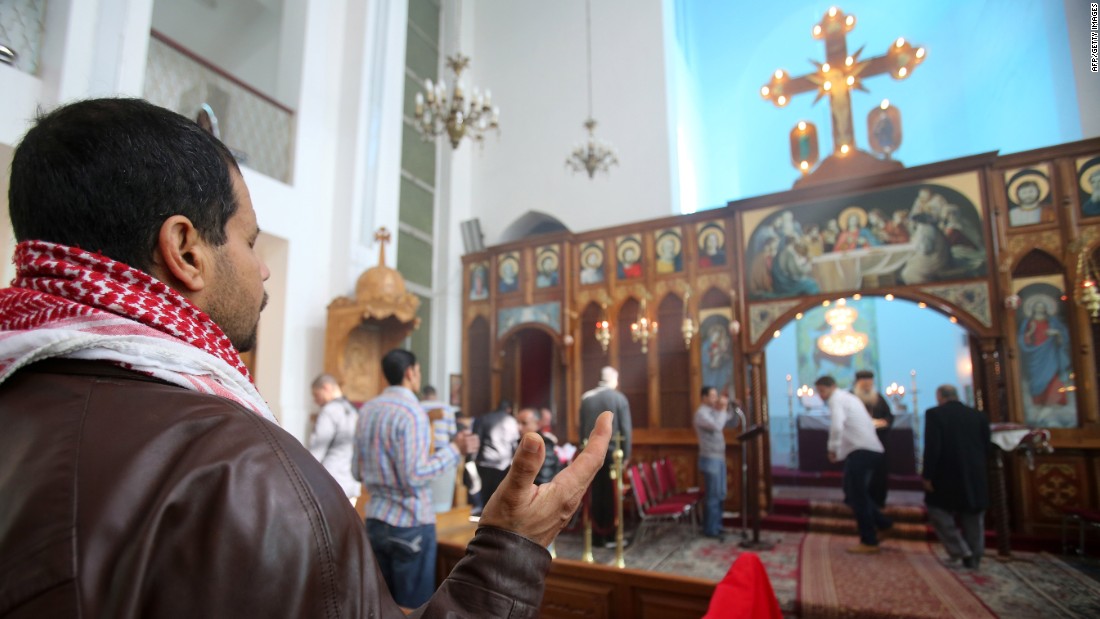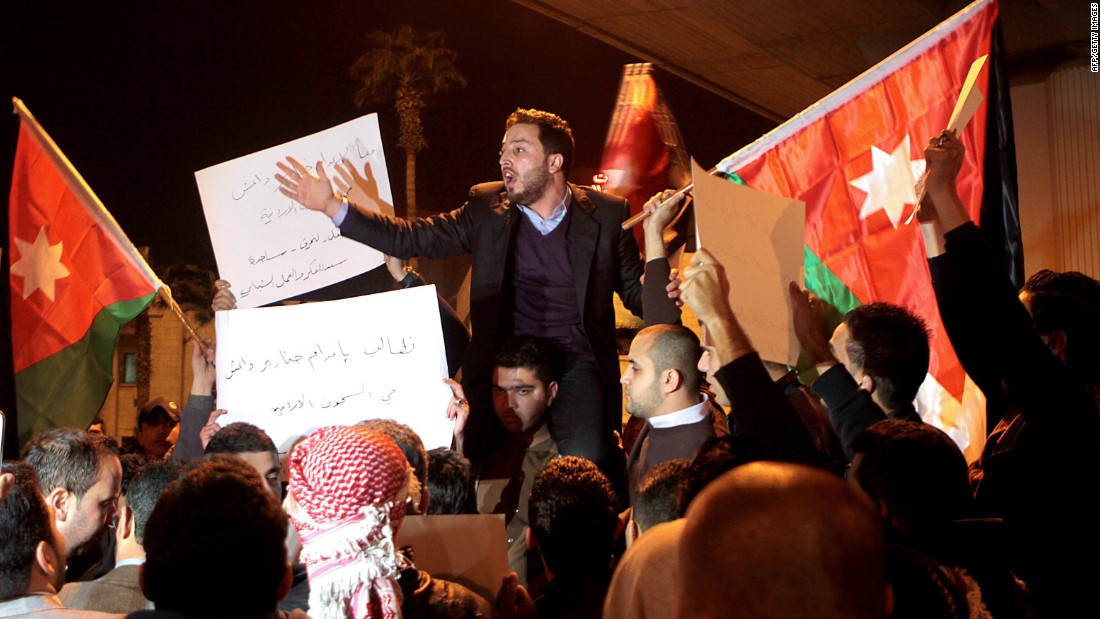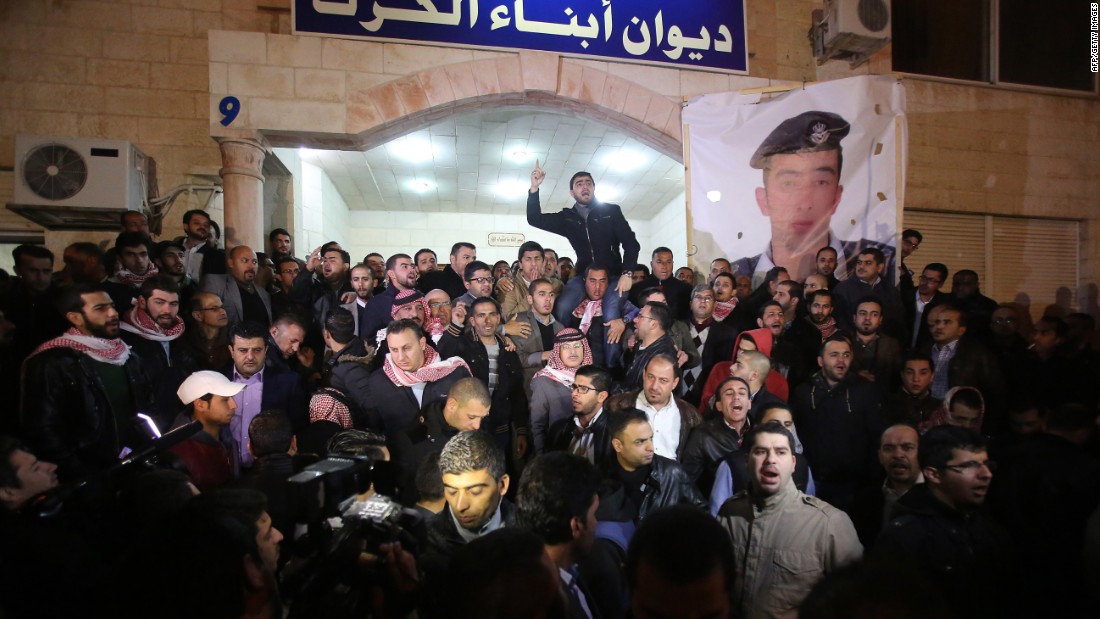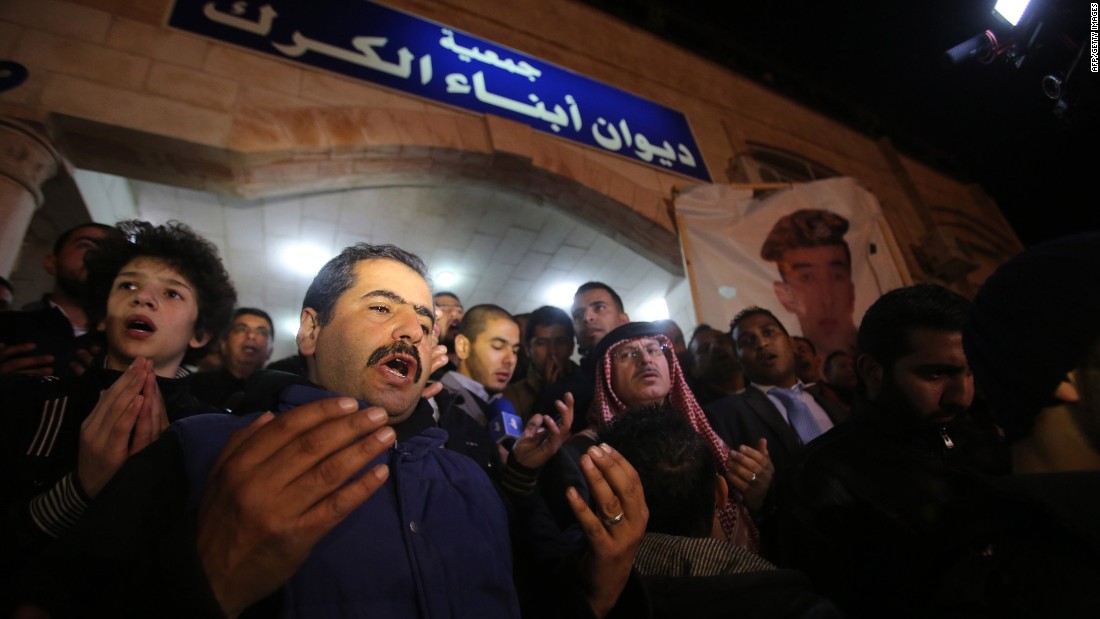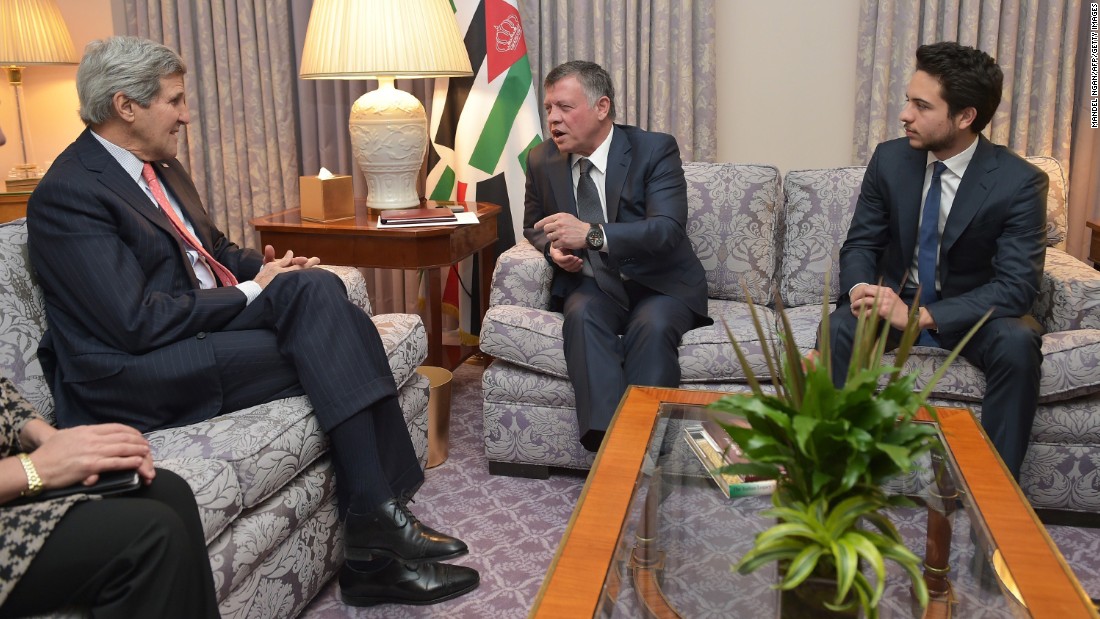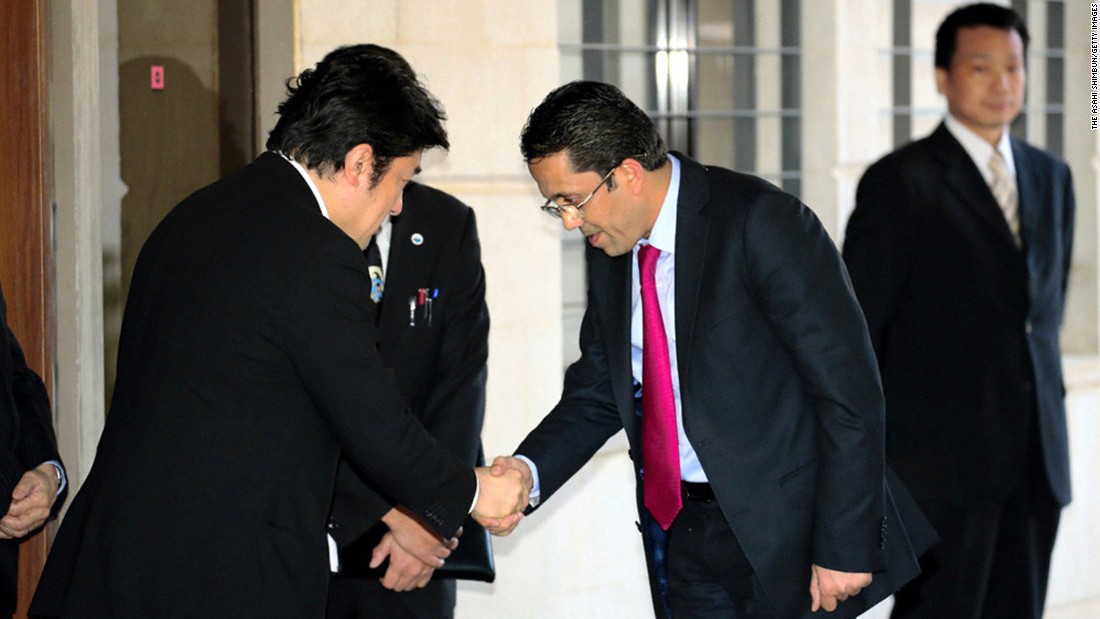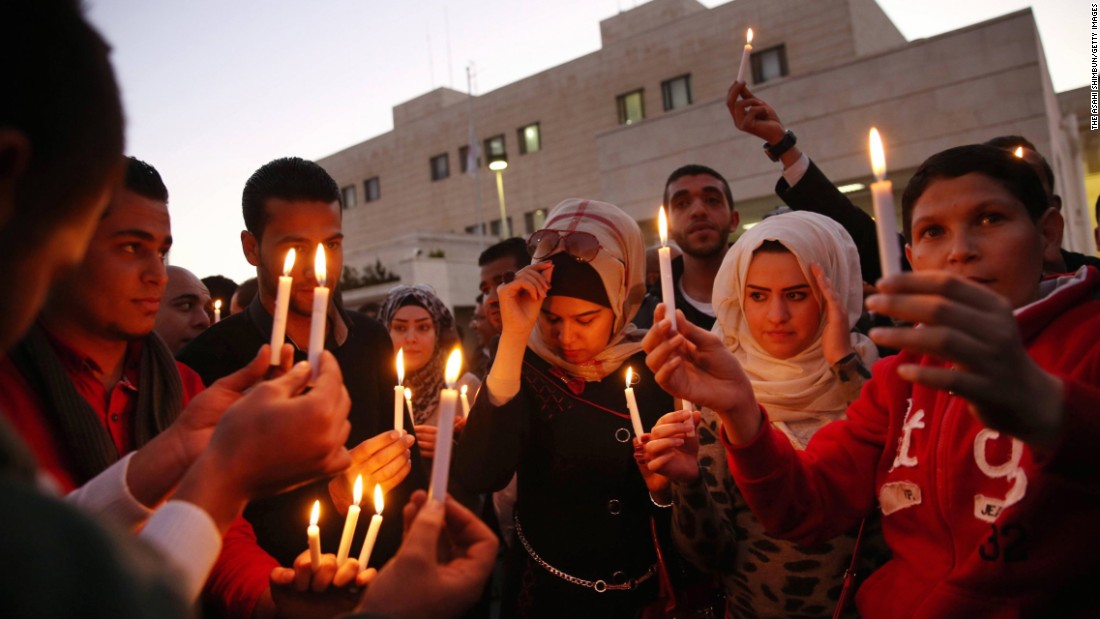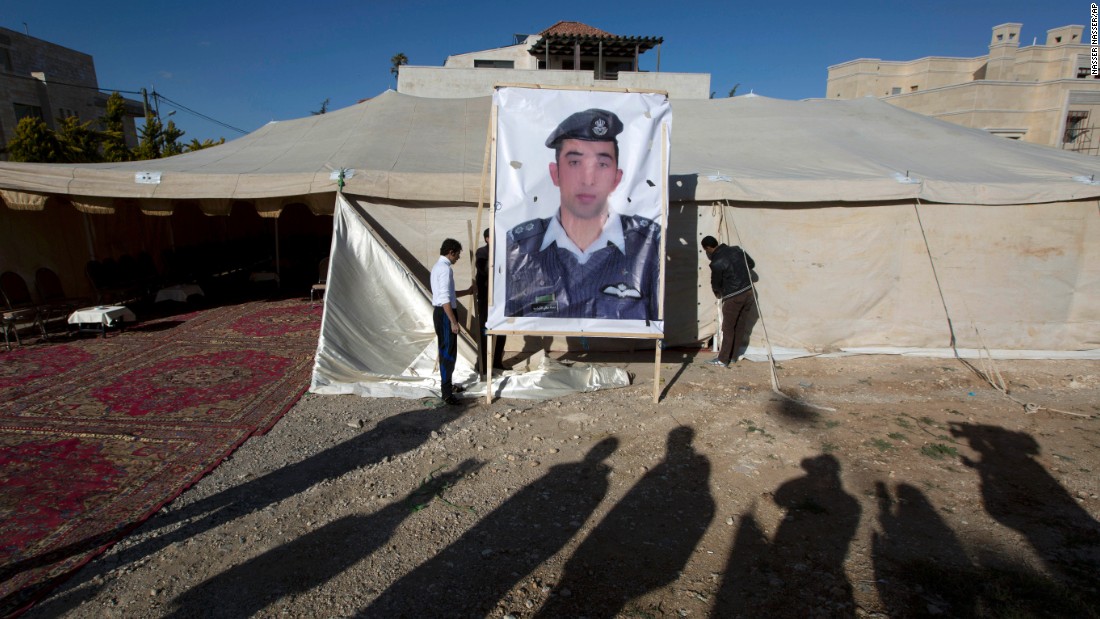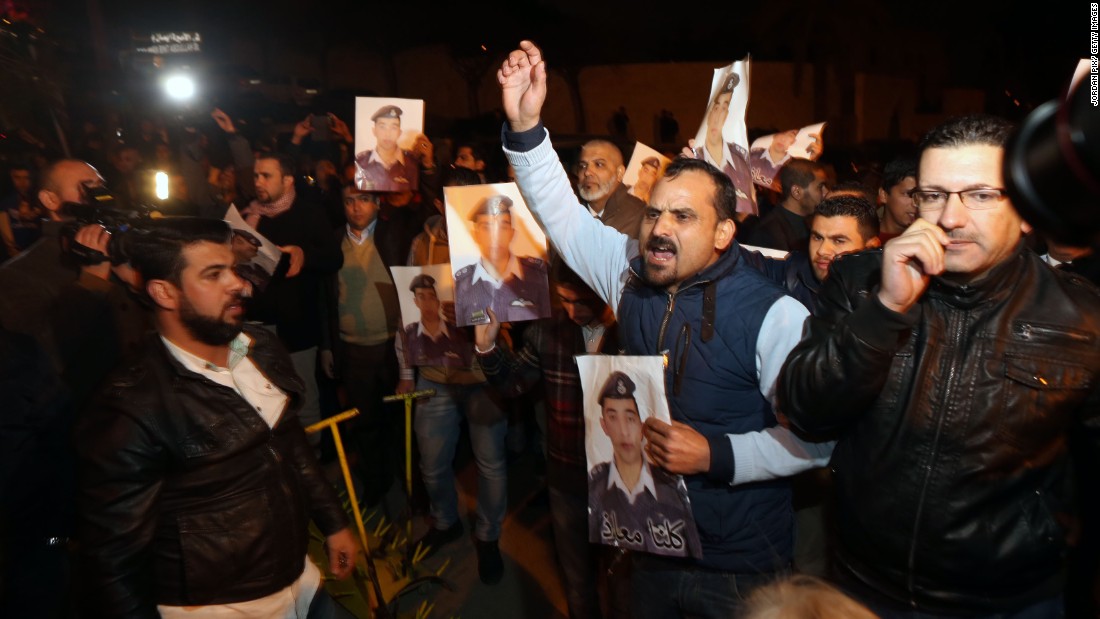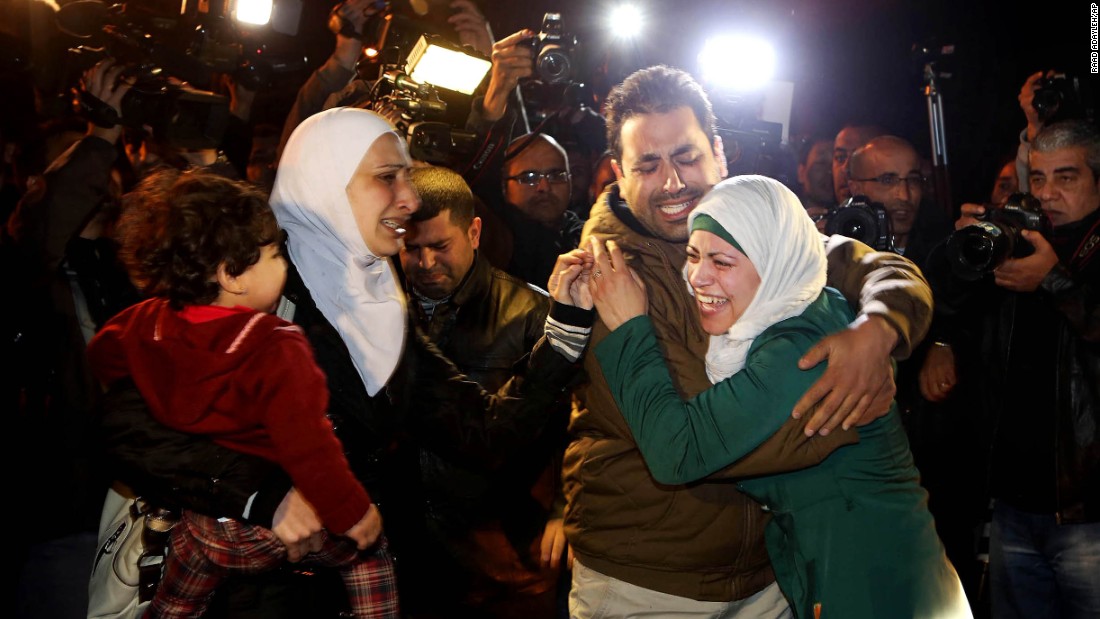 CommentsWrite a Reply or Comment: