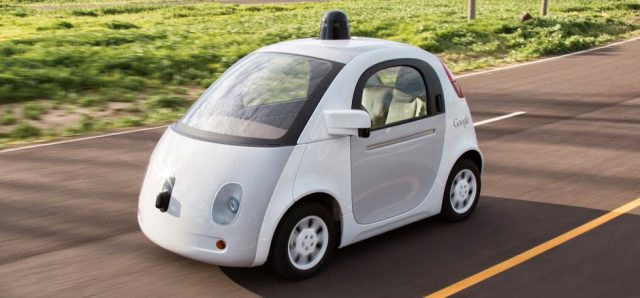 A Michigan senator has introduced a bill that would make it legal for driverless autonomous vehicles to roam the streets of his state. Tomorrow, a committee on economic development will hold a hearing to discuss the bill, which has support from both Democrats and Republicans in Michigan's senate.
The bill would keep a lot of the autonomous research and development that's going on in Michigan in the state, and it could bring in other companies seeking to test out their driverless cars without human operators at the steering wheel.
"I want to make sure we plant the flag here and we maintain the lead in terms of automotive research and development," Mike Kowall, the Republican state senator who introduced the measure, told CNN Money.
According to the bill, self-driving cars would be allowed on any road in Michigan, including stretches of interstate highway. If an autonomous vehicle were involved in a crash, the automaker would be liable for the damage. As third-party components makers get in on the autonomous driving market too, Michigan has clarified that any company that outfits a car with an aftermarket autonomous system will then assume the risk of that car getting into an accident.
If a company wants to test a self-driving vehicle without a human operator, the company needs to prove that the car poses minimal risk to its surroundings.
The push to get autonomous cars on the road hasn't been tempered by the recent fatal accident in Florida involving a man driving a Tesla in autonomous mode. While regulators from the National Highway Transportation Safety Administration (NHTSA) and the Department of Transportation (DoT) clearly believe that autonomous vehicles will make roads safer, some critics wonder whether autonomy should be achieved in steps or if automakers should go all-or-nothing. The NHTSA ranks automation from 0 (no automation) to 4 (full automation), with a bonus level 5 that includes no steering wheels or controls. Car makers like Ford and Volvo have said that they'll skip level 3, in which the car takes control of certain safety-critical functions while still requiring a driver. The manufacturers reason that transferring control from car to human is difficult and dangerous.
Support for automated cars could also grow thanks to the news that traffic fatalities in 2015 increased by 7.2 percent of the previous year. America hasn't seen an increase of that size since 1966, two years before seat belts were required in cars. According to the DoT, one in three of those fatalities involved drunk driving or speeding.