'Miracle' survivor: Girl walks away from plane crash – USA TODAY
Posted: Saturday, January 03, 2015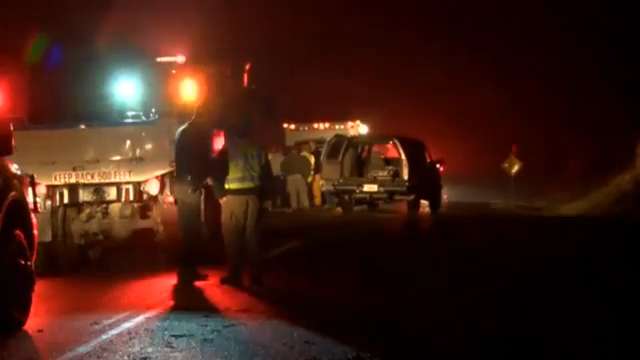 Police say a 7-year-old girl survived a small-plane crash in Kentucky that killed her parents, sister and cousin. Linda So reports.

A 7-year-old girl miraculously survived a plane crash that killed four members of her family, managing to walk to a nearby residence to ask for help, police said.
About a half-hour after a small plane lost contact with air-traffic controllers Friday evening, a Lyon County, Ky., homeowner called 911 saying a young girl had found her way to his house, where she asked for help after being in a plane crash, according to Kentucky State Police. The girl was taken to an area hospital for non-life-threatening injuries and released Saturday.
"This girl came out of the wreckage herself and found the closest residence and reported the plane crash," said Sgt. Dean Patterson of the Kentucky State Police. "It's a miracle in a sense that she survived it, but it's tragic that four others didn't."
The homeowner, Larry Wilkins, told CNN the young girl had to trek three-quarters of a mile in the dark through what he described as "very, very rough territory," with fallen trees, creeks and ditches in her way. Wilkins told CNN the girl faintly knocked on his door, and was barefoot except for one sock, and dressed in shorts with no coat.
"She's a terribly brave little girl, I'll tell you that," Wilkins told the channel. "I can't imagine a 7-year-old doing that."
Police found the wreckage of the plane — a Piper PA-34 — in a heavily wooded area. The FAA said the plane had taken off from Tallahassee Regional Airport in Florida and was bound for Mount Vernon, Ill. The pilot reported engine trouble before losing contact with air traffic around 5:55 p.m. CT.
Police identified the four victims of the crash as Marty Gutzler, 49; Kimberly Gutzler, 45; their daughter, 9-year-old Piper Gutzler; and her cousin, 14-year-old Sierra Wilder — all from Nashville, Ill. The 7-year-old who survived is the daughter of Marty Gutzler and Kimberly Gutzler. Her name is being withheld at the request of her family, police said.
The cause of the crash remains under investigation, and a team from the FAA arrived at the site Saturday. Investigators with the the National Transportation Safety Board were expected to arrive later Saturday.
Contributing: The Associated Press
CommentsWrite a Reply or Comment: