MONTEREY, Calif.—There are a few big tentpole events on the automotive world's calendar. First come the auto shows of New York and Geneva, when manufacturers whip the dust sheets off their latest wares. Next up are Indianapolis, Monte Carlo, and Le Mans, where races have been held for decades (for more than a century in the case of the former). That trio annually puts machines and the teams that run them through the wringer. But none of these iconic happenings is quite like Monterey Car Week.
Each year toward the end of August, this normally sleepy peninsula a hundred miles or so south of San Francisco plays host to a four-wheeled festival that might best be described as a cross between Comic Con and the Oscars, just for cars. The Comic Con comparison feels apt because, for the fan, there's just about everything you could hope to see. And the Oscars? Well, Monterey is where the megastars of the car world show up. I don't mean famous people—though there are plenty of those—but the A-list automobiles themselves. Cars that mere mortals like me just read about, vehicles distinguished by otherworldly valuations or legendary histories, are suddenly sharing the same sunlight as the rest of us.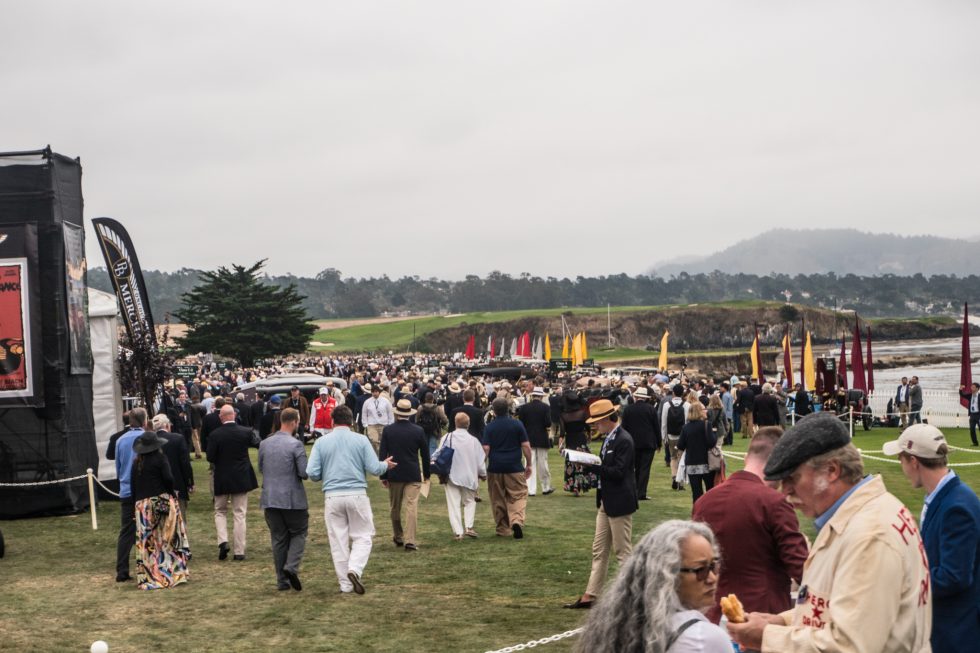 Monterey Car Week's roots date back to 1950, when a Concours d'Elegance—a French way of saying a very fancy car show—was held on a driving range in Pebble Beach to coincide with a road race taking place nearby. After a couple of years, the event took over the 18th green of the Pebble Beach Golf Links, right at the water's edge (a spot it has kept ever since). The road race that inspired the Concours didn't last long, since, like most of the other races of the immediate post-war period, people realized that racing on (closed) public roads wasn't such a hot idea compared to purpose-built tracks with at least some concessions to safety. (Given how dangerous even that was in the late 1950s and 1960s, you have to wonder how anyone survived the early days!)
But after these early days, a number of other events have been held in the orbit of the Concours, in much the same way that nacre builds up around an initial irritant inside a mollusk's shell to create a pearl. There's a race meeting for vintage and historic cars at Laguna Seca, a nearby racetrack that some of you will know from Gran Turismo. There are satellite shows that take place earlier in the week at other plush golf courses, like the Quail. Auction houses have also flocked to Car Week, each in search of headlines (and commissions) for record-setting sales. And then there are the enthusiasts—plus, of course, the vehicles they drive—who descend upon the area in a petrol-driven pilgrimage.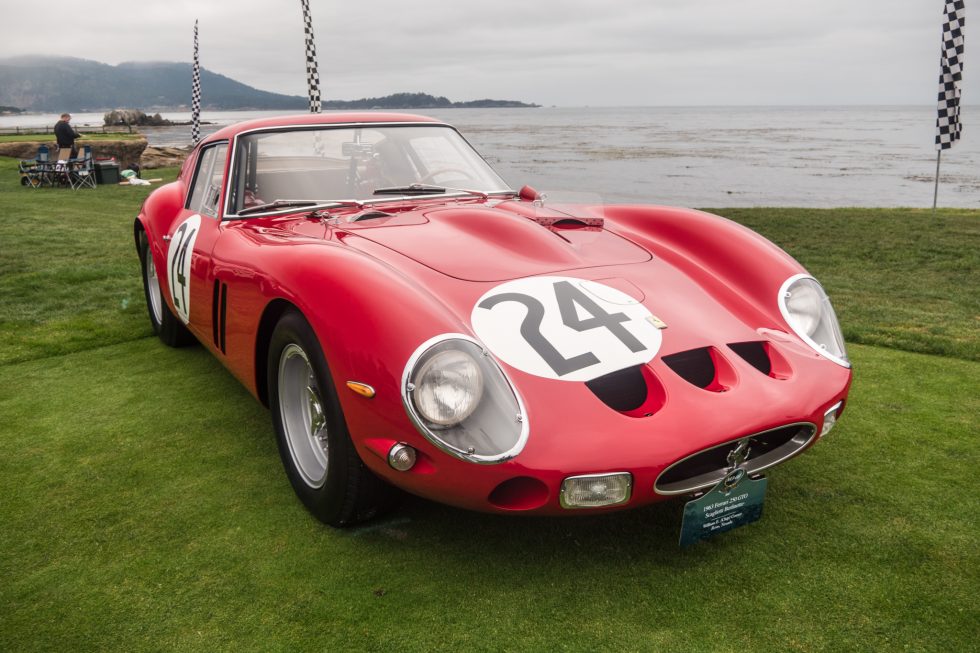 It's fair to say I fall well and truly in that last category, and yet this was my first Car Week. If the bevy of pictures to come don't give it away, know up front that this event was worth the wait.
McCall's Motorworks Revival
Our Car Week kicked off on Wednesday afternoon at the Monterey Jet Center, one of those private airports for the bizjet-flying plutocrat class. Now in its 26th year, the event here serves as the kick-off for Car Week. Once a casual backyard get-together for petrolheads and plane nerds, it's now a fancy invite-only charity event benefiting the California Highway Patrol 11-99 Foundation. This year it also happened to be sponsored by Genesis, the luxury offshoot of Hyundai, which was Ars' host for Car Week. (The company may seem like an odd fit for a historic-leaning show, but more on why the Korean company was here in a bit.)
In addition to the Gulfstreams and Falcons that normally call the Jet Center home, the organizers of the Motorworks Revival had assembled a remarkable selection of cars—and the odd World War II-era warbird. The electric vehicle startup Lucid was there with a pair of its prototypes, including the one that broke the 235mph (378km/h) barrier earlier this year. Rimac, the Croatian EV outfit behind "Monster" Tajima's Pikes Peak racer, was present with two Concept One electric hypercars. That accounts for 29 percent of the entire production run now that Richard Hammond burned one to the ground a few weeks ago.
More conventional hypercars were thick on the ground, including crazy unobtainium-grade cars built by hand like Koenigseggs and Paganis, and slightly more common machines—if we're going by production volumes—like Porsche's 918 Spyder. Cars from a step further down the ladder were even more plentiful: we counted at least two Ford GTs, and there were plenty of modern Lamborghinis, Ferraris, and McLarens. The historic stuff made more of an impression. Toyota brought along a 2000GT race car, Satoru Nozaki's design looking as elegant as ever in comparison to a lightweight Jaguar E-Type (packing a seven-liter V8 no less) nearby—never mind compared to the Camry parked next to it.
But the stand-outs, at least to this particular hack, were slightly quirkier—the ratty looking Datsun 510, for example. Rusty and well-worn, this was no ordinary Datsun; rather, it was one of four 510 coupes prepared for off-road racing by Peter Brock's BRE organization for the 1969 Baja 1000 race. Brock drove the car to a very respectable fourth place in the race, although getting to the finish did require some help. Its weak link was the rubber-isolated mounts for the front dampers, something Nissan discovered earlier during the African Safari rally. Knowing this would be a problem, the cars were supported by a pair of expert Japanese mechanics in a rented airplane in order to fix them as they broke.
The other highlight was a pointy-nosed custom called the Blastolene Blown Ranger. As much a piece of metal sculpture as automobile, its heart is a 12.7L air-cooled Ranger V-770 V12 engine that once belonged to land speed record chaser Art Arfons. These engines were more usually found in WWII-era aircraft, mounted inverted with the crankshaft at the top and the cylinder heads underneath. In the Blown Ranger, the engine is oriented the way you'd normally expect to see. Its creator, a gracious gentleman by the name of Michael Leeds, was even kind enough to fire it up for us. It sounded just as wonderful as you might imagine.