NYPD commissioner warns officers not to make political statements at wake – Fox News
Posted: Saturday, January 03, 2015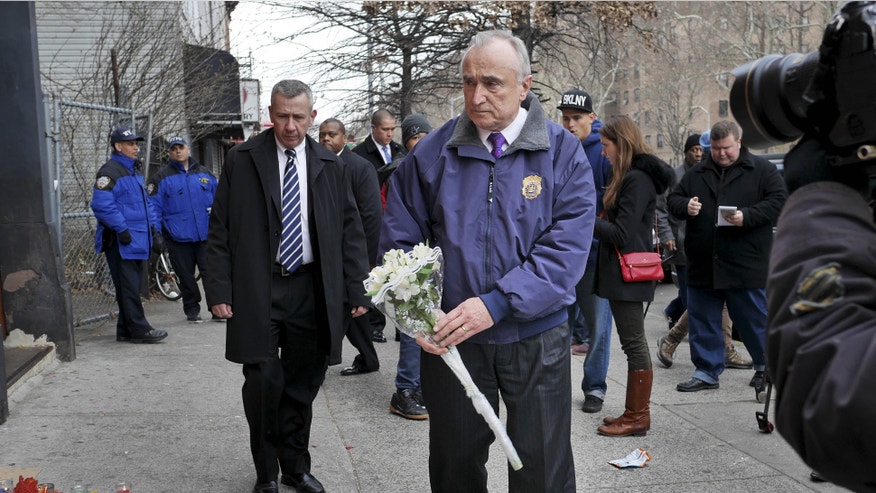 New York City Police Commissioner William Bratton is urging his employees who attend a fallen officer's wake to not make political statements.
Bratton's memo ahead of Saturday's wake for Officer Wenjain Liu says "a hero's funeral is about grieving, not grievance," in reference to hundreds of officers turning their backs to Mayor Bill de Blasio's remarks at the funeral for Officer Rafael Ramos last week.
Bratton is not going to punish the officers who turned their backs to the mayor, but urges them to shelve their anger.
"I issue no mandates and I make no threats of discipline," the memo said. "But I remind you that when you don the uniform of this department, you are bound by the tradition, honor, and decency that go with it."
Bratton did not support and publicly called the back-turn "inappropriate" the New York Post says.
Police union leaders have accused de Blasio of helping to foster an anti-police atmosphere by supporting demonstrations following the chokehold death of an unarmed black man by a white officer.
The Associated Press contributed to this report
CommentsWrite a Reply or Comment: