Professor reported killed in murder-suicide at University of South Carolina – Fox News
Posted: Friday, February 06, 2015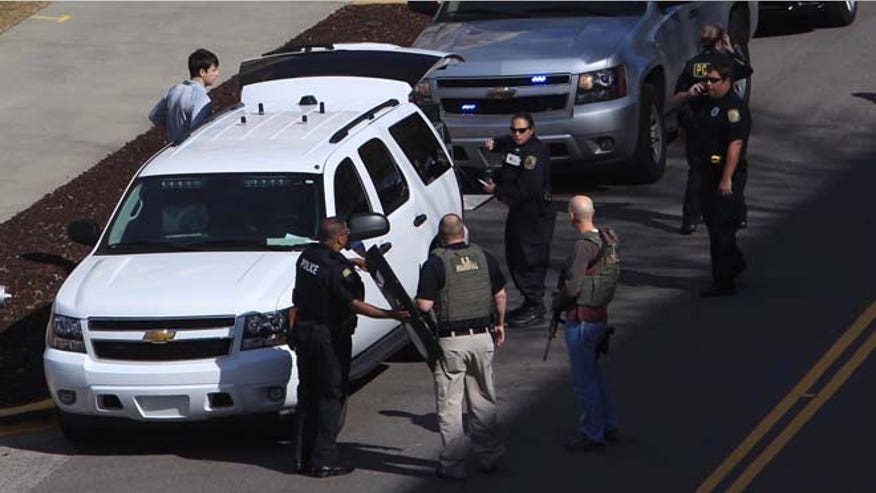 A professor at the University of South Carolina's school of public health reportedly was killed in an apparent murder-suicide Thursday afternoon. 
The State newspaper reported that the victim was Raja Fayad, 45, head of the division of applied physiology and an expert in colon cancer at the university's Arnold School of Public Health. The paper reported late Thursday that law enforcement officials were at a home Fayad owned in suburban Lexington County, just outside Columbia. 
The shooter's name was not immediately released. 
The shooting happened about 1 p.m. Thursday as students were changing classes. Even as police cars with sirens blaring rushed to the scene and the university sent out an alert that everyone should stay inside, people were walking around the sprawling campus. Witnesses told The State that the shooting took place on the fourth floor of the five-story building on Assembly Street, in a bustling part of the South Carolina state capitol.  
One of Columbia's main streets was closed, causing massive traffic problems. Security was increased at the Statehouse about two blocks away. The university didn't cancel classes, but planned a candlelight vigil and extended counseling hours.
By the time the sun set, the increased security was gone and roads were reopened. A number of officers remained at the public health building, many of them crime-scene technicians.
State Law Enforcement Division spokesman Thom Berry refused to officially release the names of the dead or their relationship. He also wouldn't specify whether the shooting took place in an office or a classroom in the building.
University President Harris Pastides sent a letter that was texted to students and others, calling the day a great tragedy, thanking the police for their fast response and sending his prayers to everyone affected.
School officials told professors not to penalize students who failed to show up for afternoon classes, even if they missed exams.
Student Hayden Dunn, a senior from Myrtle Beach, said he was in the building about 1 p.m., getting in an elevator to change classes, when a police officer also got inside. Dunn said the officer asked whether anyone had heard gunshots, but they hadn't. Dunn said he went to class, then an alarm sounded minutes later, and people rushed outside. Another officer told him shots had been fired, he said.
"Otherwise, you wouldn't have known anything happened," Dunn said.
Workers and others fled the building after police told them to evacuate and they went inside other buildings wherever they could, said Barbara Reager, an administrative assistant who works nearby.
"They had no time to get their keys, to pick up their purses," Reager said by phone.
The university texted alerts and also interrupted programming on its cable system to warn students and others to stay inside.
The Associated Press contributed to this report.
CommentsWrite a Reply or Comment: