Protests, Prayer Follow Police Shooting in Berkeley, Missouri – ABC News
Posted: Thursday, December 25, 2014
Demonstrators took to the streets for a second night after a white police officer in Berkeley, Missouri, killed a black 18-year-old who police said pointed a gun at him.
Dozens of protesters held a vigil late Wednesday at the gas station in the St. Louis suburb where Antonio Martin was shot, and they briefly blocked traffic on Interstate 170 during a march before returning to the station.
WATCH: George Stephanopoulos' Full Interview With Police Officer Darren Wilson
People Walk Out Of Work, School in Ferguson Protests
St. Louis Rams, Police Disagree Over 'Apology' for Players' Ferguson Gesture
Six to eight people were arrested, Berkeley Police Chief Frank McCall said.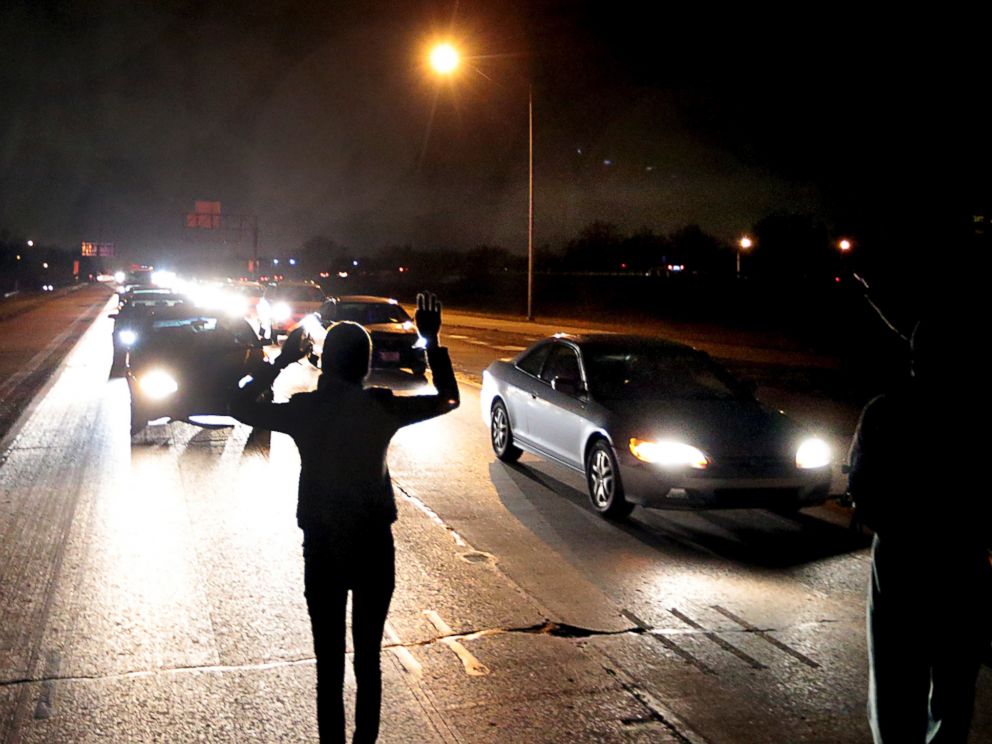 Later, about 75 people staged a peaceful protest early Christmas morning outside of a nearby church. Police in riot gear were present.
The actions were calmer than a night before, when a crowd of about 300 people gathered at the gas station, throwing rocks and bricks.
Officials point out that this situation is much different than the one in nearby Ferguson, where 18-year-old Michael Brown was shot and killed by a police officer in August.
"All of us are saying the same thing: 'It's a white policeman killing a black man, and when does this stop?' I can assure you that is not what happened last night," Berkeley Mayor Theodore Hoskins said in a Wednesday press conference.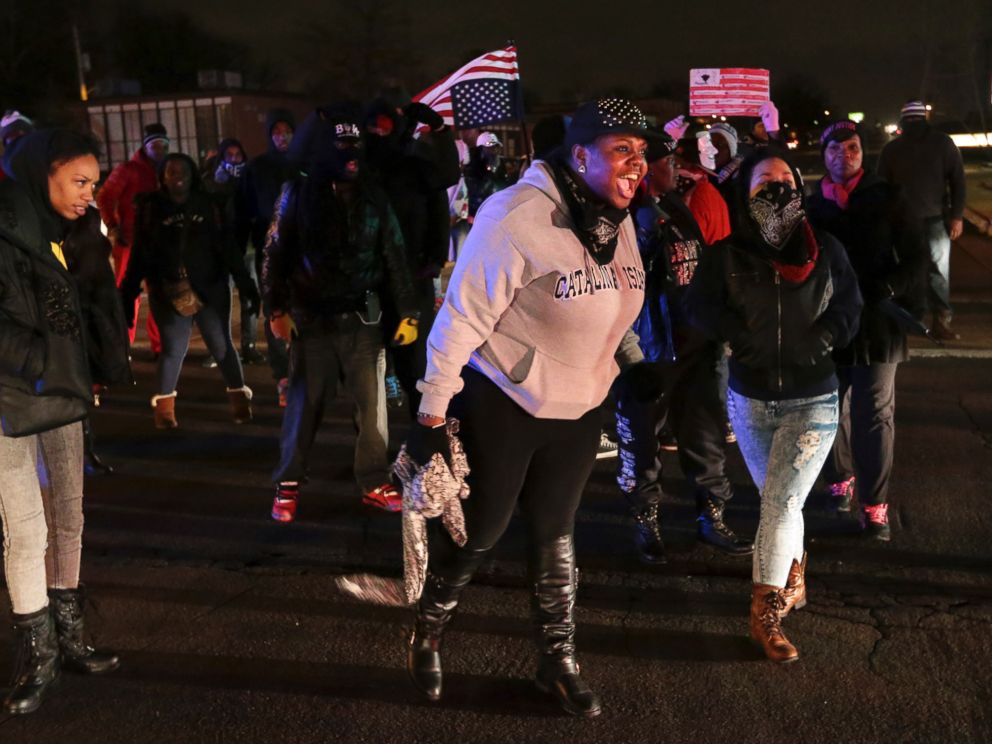 Hoskins said that he has watched the video of the incident and, though they are going to complete two thorough investigations by both the local police and the county police, he differentiated Tuesday night's shooting from other recent cases.
"You couldn't even compare this with Ferguson or the [Eric] Garner case in New York," said Hoskins, who is African American. "The Garner case in New York, they had the video; Ferguson they did not. We have the video. I can assure you what is on the video, we're going to use."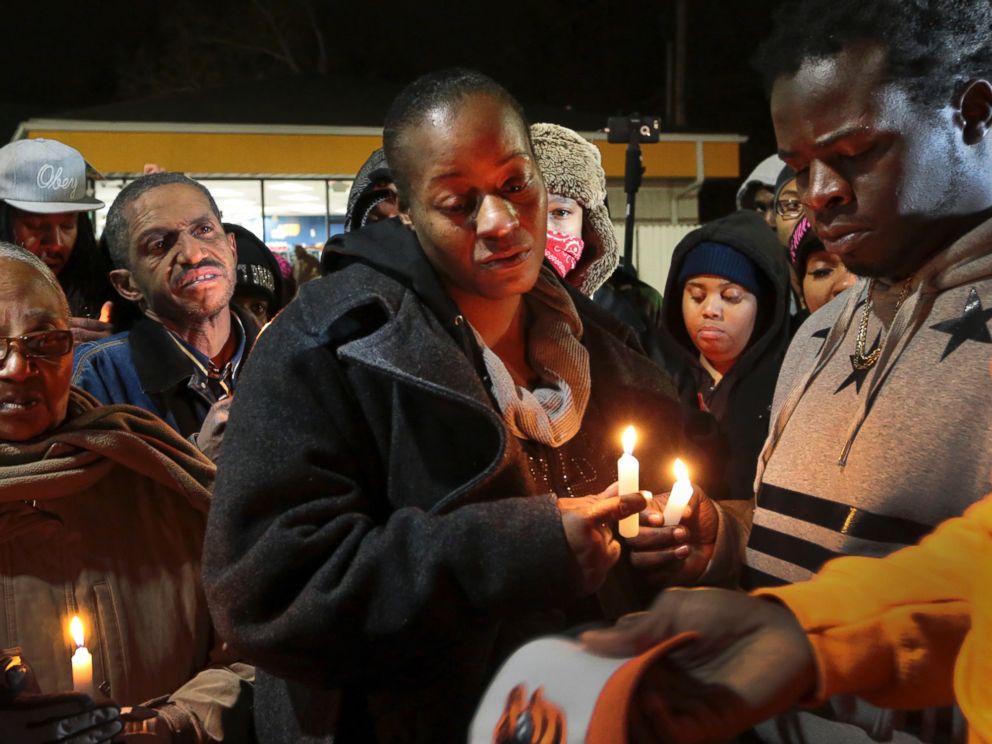 St. Louis County Police released three surveillance video clips showing the moments before the shooting. The officer can be seen parking his vehicle, and a conversation ensues. The man's arm appears to be raised — but the video is inconclusive, captured from the side of the building a considerable distance away.
Neither the teen nor the police officer are clearly visible in the second clip at the moment the shooting happens, but one man can be seen running away.
In the third video, the police officer can be seen stumbling backward as he fires shots and then falling. Police said that out of respect for the teen's family, he has been cropped out of the clip.
Gov. Jay Nixon, who coordinated the state's response to the Ferguson protests, released a statement in support of the officer.
"The events in Berkeley are a reminder that law enforcement officers have a difficult, and often dangerous, job in protecting themselves and law-abiding citizens," he said in the statement.
The Associated Press contributed to this report.
CommentsWrite a Reply or Comment: