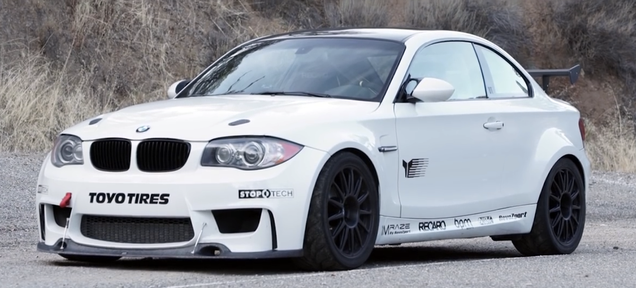 Except for wimps. Let's face it: it's loud, it will rough up a passenger almost like a race car, so only the most hardcore BMW fans will love it. Oh well. It's not for them anyway.
BMW won't always give us the cars we want. Think E46 M3 wagon. They only made one to show us that they could. When you see such a car in the flesh and realize BMW themselves thought for a while that it was doable, it's only a matter of time before you start digging around the BMW parts bin.
Once elbow deep, you might find that the E92 M3's V8, gearbox, subframes, suspension, differential and brakes can be fitted to a 135i with a bit of clever engineering and lots of hard work.
Putting a big engine into a small car is the oldest trick in the book, but it almost always works. The end result is the compact M3 we all wanted that also retains its air conditioning and all the other functions you would find in a factory BMW. A job well done by Performance Technic.
Barely legal is how I like my BMWs.