Show Time: CPAC kicks off next phase of GOP campaign – Fox News
Posted: Thursday, February 26, 2015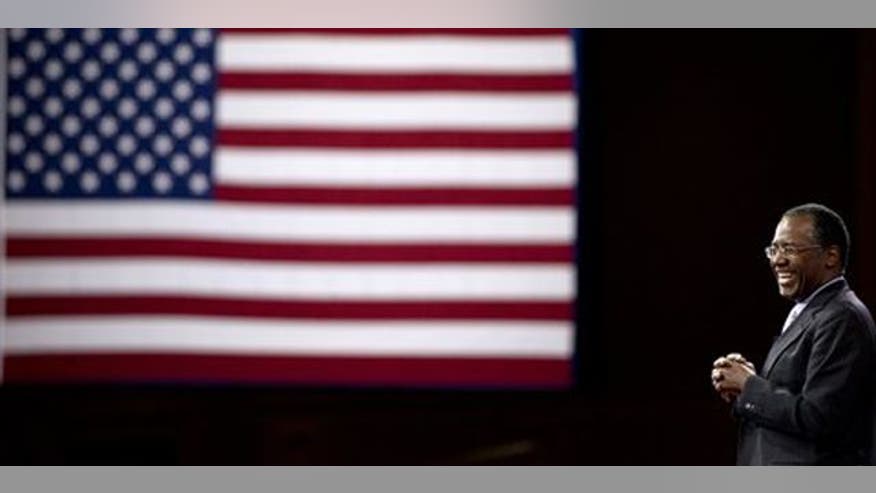 **Want FOX News First in your inbox every day? Sign up here.**
Buzz Cut:
• Show Time: CPAC kicks off next phase of GOP campaign
• Clinton cash violated ethics rules
• Baier Tracks: Threat matrix
• Obama vows 'aggressive' response on court defeat for amnesty
• Driving under the influence of a nocturnal raptor
SHOW TIME: CPAC KICKS OFF NEXT PHASE OF GOP CAMPAIGN
Every major player for the Republican presidential nomination knows where to be this week: the Conservative Political Action Conference in suburban Washington. It's always a big deal, but CPAC takes on new significance this year as Republicans try to sort through a bumper crop of presidential contenders. And they will all, with the exception of Ohio Gov. John Kasich and former Arkansas Gov. Mike Huckabee, make the trip to Prince George's County, Md. to audition for the party's activist base. Think of it this way: There a two concurrent contests going on in the GOP. One is a fundraising drag race in the first eight months of the year. We'll see the results as quarterly filing come in. But the other fight is for the hearts and minds of issue-driven activists – social, fiscal, libertarian, national security and even more niche concerns –who propel the party. We'll know by Saturday who's in the lead for that prize.
[Watch Fox: Campaign Carl Cameron with the latest on GOP 2016ers live from CPAC.]
Schlapp-ed – The American Conservative Union, under the leadership of new Chairman Matt Schlapp has rebooted the event, which had in recent years come to cater to the party's libertarian wing, in favor of the more broad-spectrum Reaganite conservatism that animated the organization at its outset. The response has been dramatic. Moderates (Jeb Bush), social conservatives (Rick Santorum), libertarian leaners (Rand Paul) and defense hawks (Marco Rubio) will all be making their case to attendees and competing in the event's annual presidential straw poll. And rather than just canned speeches, candidates are consenting to be questioned by conservative opinion-makers like Laura Ingraham, who will be sautéing Gov. Chris Christie, R-N.J., today.
[Ben Carson kicked off the event in the morning. Other speakers today include Christie, Carli Fiorina, Sen. Ted Cruz, R-Texas, Gov.Scott Walker, R-Wisc., and Gov. Bobby Jindal, R-La.]
Fearless forecast – Walker has the most to gain or lose as he is arriving amid a rapid ascent to frontrunner status. Here's the Fox News First fearless forecast: Several candidates will get a boost out of the weekend but at least one will start to see the window close on his or her presidential hopes. In a field this crowded, the same rule applies as to college admissions and suspensions: "Easy in, easy out."
[Meanwhile, in Florida – Former Florida Governor Jeb Bush; Sen. Marco Rubio of Florida; Wisconsin Gov. Scott Walker; Sen. Ted Cruz of Texas; Indiana Gov. Mike Pence; and Louisiana Gov. Bobby Jindal are confirmed to speak at the Club for Growth three-day winter meeting which begins today Palm Beach, Fla.]
Schiavo brother stands up for Jeb – In a WSJ op-ed, Terry Schiavo's brother, Bobby Schindler, writes, "The usual media suspects are excoriating Jeb Bush, again, for trying to help save my sister Terri Schiavo's life. An article last month in the Tampa Bay Times, 'The Audacity of Jeb Bush,' later quoted in a New Yorker article titled 'The Punisher,' accused the former Florida governor of going 'all in on Schiavo' and running roughshod over Florida state law. I suppose attacks like these go with the territory of what appears to be a presidential run by Mr. Bush. But it is telling that the attacks never tell my sister's whole story, or identify the coalition of liberals and conservatives, believers and nonbelievers, that tried to prevent her slow death by dehydration."
[USA Today: "Former President George W. Bush will join President Obama in Selma, Ala., on March 7 for the 50th anniversary of the voting rights marches there."]
Rand smokes Jeb over pot laws – In an interview on "The Kelly File," Sen. Rand Paul R-Ky. had a message for Jeb Bush: stop being a hypocrite. The presidential hopeful said that Bush's admission to being a stoner in prep school and current stance on tough drug laws make him unfavorable to young voters. Rand said, "I think if you talk to young people they're not very tolerant of hypocrisy. And the fact that Jeb admits that when he was in an elite prep school where very wealthy kids, went to school, that he smoked pot but he's still willing to put somebody in jail for medical marijuana in Florida." Watch the exchange here.
[Now legal in D.C. – USA Today: "Despite warnings from congressional Republicans, Washington Mayor Muriel Bowser allowed D.C.'s marijuana legalization law to take effect at 12:01 a.m. Thursday. … Under Initiative 71, people ages 21 or older will be allowed to possess two ounces or less of marijuana, use marijuana on private property and give one ounce or less to another person as long as no money, goods or services are exchanged."]
Walker ready to wallop unions again – NYT: "It was a flashback to 2011: Hundreds of union members in hard hats and work boots waved signs under falling snow, denouncing Gov. Scott Walker and his fellow Republican lawmakers outside this Capitol building on Wednesday. Yet this time, their numbers were smaller, their chants softer. As Mr. Walker builds a presidential run on his effort to take on unions four years ago, he is poised to deliver a second walloping blow to labor. After saying for months that an effort to advance so-called right-to-work legislation would be 'a distraction' from dealing with larger issues like the state's economy and job growth, Mr. Walker is now preparing to sign a measure, being fast-tracked through the Republican-held State Legislature, that would bar unions from requiring workers to pay the equivalent of dues."
Perry takes a shot at Dubya's Putin policy – In a new campaign video, former Texas Gov. Rick Perry takes an indirect swipe at the foreign policy of former President George W. Bush. Perry, who has been focused on Russia's partition of Ukraine says "administrations of both parties have badly miscalculated the intentions of Vladimir Putin and the Russian state over the last decade and a half." Perry calls for confronting Russia head-on. "We need to lead our allies, this is Russia we're talking about, we have to stop telling President Putin what we won't do and telegraphing our limitations. … The peace and the security of the world is at stake and the consequences of inaction are too great to be ignored."
Carson backs boots on the ground in Iraq, Syria – Wash Times: "In an exclusive interview with The Washington Times, Ben S. Carson said radical Islamic terrorists threaten the United States, and he called for boots on the ground to defeat the organization. 'We have to, first of all be able to identify them, who they are, but we have to recognize that right now, they're sort of in an adolescent stage. If we continue to let them grow, they will be in a full-grown adult stage and able to inflict more damage.' The retired neurosurgeon and possible presidential candidate said U.S. air support alone isn't recognizing the real danger America faces from the Islamic State."
Christie courts Cantor – Gov. Chris Christie (R-N.J.) will meet with business leaders and potential donors today in Richmond, Va. His hosts include former House Majority Leader Eric Cantor.
Trump threatens real run – WaPo: "This time, Donald J. Trump says, he really means it. The billionaire real-estate mogul, who has long amounted to a one-man sideshow in GOP presidential politics, said in an interview Wednesday that he is 'more serious' than ever about pursuing a run for the White House in 2016. In recent days, Trump said, he has hired staffers in key primary states, retained an election attorney and delayed signing on for another season as host of NBC's 'The Celebrity Apprentice' because of his political projects. 'Everybody feels I'm doing this just to have fun or because it's good for the brand,' Trump said in an interview with The Washington Post. 'Well, it's not fun. I'm not doing this for enjoyment. I'm doing this because the country is in serious trouble.'"
CLINTON CASH VIOLATED ETHICS RULES
WaPo: "The Clinton Foundation accepted millions of dollars from seven foreign governments during Hillary Rodham Clinton's tenure as secretary of state, including one donation that violated its ethics agreement with the Obama administration, foundation officials disclosed Wednesday. Most of the contributions were possible because of exceptions written into the foundation's 2008 agreement, which included limits on foreign-government donations. The agreement, reached before Clinton's nomination amid concerns that countries could use foundation donations to gain favor with a Clinton-led State Department, allowed governments that had previously donated money to continue making contributions at similar levels. The new disclosures, provided in response to questions from The Washington Post, make clear that the 2008 agreement did not prohibit foreign countries with interests before the U.S. government from giving money to the charity closely linked to the secretary of state."
[Clinton's fundraising flap has not hurt her with Iowa Democrats. Quinnipiac University's first poll of potential Iowa Democratic caucus shows Clinton leads with 61 percent, followed by Sen. Elizabeth Warren, D-Mass., at 19 percent, and Vice President Joe Biden at 7 percent. All other contenders were at 5 percent or below.]
Biden claims ignorance – BuzzFeed: "Vice President Joe Biden had little to say Wednesday about the Clinton Foundation's acceptance of foreign donations. 'No, I don't have any comment. I don't know enough about it,' Biden said when asked by BuzzFeed News about the donations to the foundation, which have come under scrutiny in recent weeks."
[A headline in Wednesday's Fox News First wrongly stated that a questionable speech by Bill Clinton had been approved by his wife's State Department. We regret the error.]
No time to lose – WaPo's Al Kamen noted that Hillary Clinton's campaign in waiting, Ready for Hillary, is holding a fire sale on geegaws . It's a move that suggests the campaign is getting ready to reboot with its permanent designs and logos.
#TBT – The Atlantic looks at the Democratic candidates seeking to retake the Senate in 2016, including Ohio's Ted Strickland, Wisconsin's Russ Feingold, North Carolina's Kay Hagan and Pennsylvania's Joe Sestak, and what they have in common with their party's presumptive presidential nominee. They're all aging baby boomers who have lost before. "Clinton isn't that old—she'll be 69 on Election Day 2016—but all this talk of age has some Democrats worried about the graying of the party's pool of candidates, and the shallow bench of youngsters behind them. Many in the party are worried about the age of party leaders in Congress. But one of the clearest demonstrations of the age gap is in races for the U.S. Senate, where Democrats hope to recover control in 2016."
Crossroads wades into N.H. Senate race – Talk about first in the nation! In the group's first 2015 ad buy, Crossroads GPS launches radio ads today in New Hampshire, hitting Democratic Gov. Maggie Hassan's anticipated bid for Republican Sen. Kelly Ayotte's seat, in the Senate. This ad encourages Granite Staters to speak out on Gov. Hassan's tax-laden budget.
WITH YOUR SECOND CUP OF COFFEE…
For nearly every parent who has ever had their eyes glaze over and brains go numb at reading with their children, the great E.B. White has been a salvation. His books "Charlotte's Web," "Stuart Little" and "Trumpet of the Swan" boast writing far superior to most adult literature but still captivate children as young as four. How did he do it? By not trying. Brain Pickings discovered a treasure of an interview White gave to the Paris Review in 1969 in which he laid out his philosophy for kid lit. "Anyone who writes down to children is simply wasting his time. You have to write up, not down. Children are demanding," White said. "They are the most attentive, curious, eager, observant, sensitive, quick, and generally congenial readers on earth." White, who also co-authored the definitive style guide for writers of all ages, said there was a particular advantage to writing for an audience that the members of which had not yet surrendered their imaginations to the workaday cares of adult life. "[Children] accept, almost without question, anything you present them with, as long as it is presented honestly, fearlessly, and clearly," he said. "I handed them, against the advice of experts, a mouse-boy, and they accepted it without a quiver. In Charlotte's Web, I gave them a literate spider, and they took that."
Got a TIP from the RIGHT or LEFT? Email FoxNewsFirst@FOXNEWS.COM
POLL CHECK
Real Clear Politics Averages
Obama Job Approval: Approve – 45.1 percent//Disapprove – 50.3 percent
Direction of Country: Right Direction – 33.2 percent//Wrong Track – 58.4 percent
BAIER TRACKS: THREAT MATRIX…
"When Secretary of State John Kerry decided to try to put the threat from ISIS into perspective in congressional testimony, he raised some eyebrows in the intelligence community. Kerry told lawmakers, 'Our citizens, our world today, is actually, despite ISIL, despite the visible killings that you see and how horrific they are, we are actually living in a period of less daily threat to Americans and to people in the world than normally; less deaths, less violent deaths today, than through the last century.'
That prompted a quick response from lawmakers and from inside the intelligence community. Retired Lt. Gen. Michael Flynn, former head of the Defense Intelligence Agency under President Obama told Fox News, 'Secretary Kerry is out of touch with reality, he clearly is not listening to the entire U.S. intelligence community, he is not reading any of the intelligence or other things that have been written over the last few weeks, months, years. …[ F]or him to make those statements is totally irresponsible and he should be challenged by anyone who cares about the future of this country.' Kerry's comments appear to be part of a pattern. The president, for example, recently told Vox that he believed the media was hyping the threat from terrorists.
But we have a reminder today about the relentless enemy we face. It was on this day 22 years ago that terrorists detonated a truck bomb in the North Tower of the World Trade Center in New York.  It killed six Americans and injuring hundreds more, but it didn't have the intended effect of bringing down the tower. Eight years later, though, the terrorists would not only accomplish that goal, but bring down both towers in the most audacious attack on U.S. soil since Pearl Harbor.
The administration's assurances would be comforting if true. But the people we talk to in and around the intelligence community – the people who actually analyze the data – see things very differently. They see a threat matrix exponentially more deadly than it was 22 years ago today." – Bret Baier.
Ummm… – "The prime minister, as you will recall, was profoundly forward-leaning and outspoken about the importance of invading Iraq under George W. Bush, and we all know what happened with that decision." –Secretary of State John Kerry, who voted for the Iraq war as a Senator, testifying before the House Foreign Relations Committee, Wednesday.
[Director of National Intelligence James Clapper testifies today before the Senate Armed Services Committee.]
The Judge's Ruling – Citing challenges to the protection against unreasonable search and seizure provided by the Constitution's Fourth Amendment, Fox News Senior Judicial Analyst Judge Andrew Napolitano ponders the notion of a government fearful of freedom: "What if invading our freedoms keeps us less safe? What if the president has failed to keep our freedoms safe? What if the government doesn't like freedoms? What if the government is afraid we will exercise them?"
OBAMA VOWS 'AGGRESSIVE' RESPONSE ON COURT DEFEAT FOR AMNESTY: 'THIS IS JUST ONE JUDGE'
The Hill: "Participating in a town hall-style immigration forum in Miami, [President Obama] said a recent ruling against his new immigration policies by a federal judge in Texas was wrongly decided and promised to use all his legal options to ensure the new programs are ultimately adopted. 'This is just one federal judge. We have appealed it very aggressively. We're going to be as aggressive as we can,' Obama said during the event at Florida International University, hosted by MSNBC and Telemundo, the Spanish-language media giant. 'I'm using all of the legal power vested in me in order to solve this problem.'"
Denied using immigration for a political advantage – Rejecting accusations that he failed to push through immigration reform when Democrats controlled Congress, President Obama blamed Republicans, then and now, and seemed a perturbed when asked if both parties are playing "political ping pong" with immigration. "That's just not true," Obama said. "Democrats have consistently stood on the side of comprehensive immigration reform." "You do a disservice when you suggest that, Ah, nobody was focused on this," the president added. "Because then you don't know who's fighting for you and who's fighting against you."
Homeland funding fight will return to House – WaPo: "The Senate voted Wednesday to move ahead with a bill to fund the Department of Homeland Security after Democratic leaders dropped an earlier pledge to block it unless they get assurances from House Republican leaders that it would pass their chamber. The bill advanced on a procedural vote by a 98-2 margin. The only dissenters were Republican Sens. James Inhofe (Okla.) and Jeff Sessions (Ala.) Final passage could come before Friday when current funding will run out at DHS. 'We're going to do everything we can to make sure it passes by an overwhelming vote,' Senate Minority Leader Harry M. Reid (D-Nev.) told reporters. He said he looked forward to working with Republicans "in the next 24 hours" to get this done.  Even if the bill clears the Senate, it's unclear how the House will respond."
A.G. nominee to advance today – The Senate Judiciary Committee is expected to endorse today the confirmation of President Obama's nominee to replace Eric Holder as attorney general. Former U.S. Attorney Loretta Lynch is likely to receive some bipartisan support from the committee, but her embrace of Obama's executive amnesty for illegal immigrants will set up a contentious vote in the full Senate.
Obama foundation polls Chicagoans on taking park property to build library –AP: "The foundation developing Barack Obama's future presidential library has commissioned polling in Chicago to determine whether residents support building it on the South Side, people close to the foundation said, in the clearest sign to date that the library likely will go to the University of Chicago. … Aiming to counter the vocal opposition from park advocates, the Barack Obama Foundation earlier this month enlisted a prominent Democratic pollster who worked on both of Obama's presidential campaigns."
HOUSE GOP TO CHALLENGE ADMINISTRATION CLAIMS ON OBAMACARE BACKUP PLAN
Health Secretary Sylvia Matthews Burwell will face tough questions today about her claim that the administration has no plan to deal with a federal lawsuit that could eviscerate the ObamaCare. In a letter earlier this week, Burwell said her agency had no backup plan if the Supreme Court strikes down ObamaCare subsidies in states that did not establish exchanges. But according to a preview provided to Fox News by House Republicans, Rep. Joe Pitts, R-Pa., chairman of the Energy and Commerce Committee's subcommittee on health, has reason to believe those claims may not be true.
[Watch Fox: Correspondent Doug McKelway reports on Health Secretary Sylvia Burwell's testimony on Obamacare flaws.]
Sasse offers plan to use 'Cobra' coverage – "First, in the event that the court strikes down the subsidies as illegal, Congress must be prepared to offer immediate, targeted protection to those hurt by this administration's reckless disregard for the rule of law. ObamaCare took these patients hostage. Conservatives have a duty to save them. So within a week I will introduce legislation that uses the 1985 'Cobra' law as a temporary model to protect those harmed by ObamaCare…Second, Republicans need to unify around a specific set of constructive, longer-term solutions, and then turn the 2016 presidential election into a referendum on two competing visions of health care. Simply opposing ObamaCare isn't enough. Republicans must address this country's health-care crises, cost and uninsurance, both of which have been exacerbated chiefly by excessive federal meddling." –Sen. Ben Sasse, R-Neb., in WSJ op-ed.
VETS GROUP RELEASES REPORT ON HEALTH CARE TODAY
Concerned Veterans for America is releasing today its report and recommendations for improving veterans' health care. The group previewed the findings in this online video. The group is also hosting a summit today in Washington. Expected participants include Sen. Marco Rubio, R-Fla., Sen. John McCain, R-Ariz., Rep. Kevin McCarthy, R-Calif. and House Veterans Affairs Committee Chair Rep. Jeff Miller, R-Fla.
HIGH DRAMA AS OBAMA INTERNET REGS DEBUT
Fox News: "The Federal Communications Commission is driving toward a landmark vote Thursday on a sweeping plan that critics warn would impose a new era of regulation for how Americans use and do business on the Internet, even as eleventh-hour appeals inject added drama behind the scenes. The so-called net neutrality proposal has been the subject of fierce debate, in part because the 332-page plan is being kept from public eyes. President Obama's vocal push for aggressive Internet rules also has raised questions on Capitol Hill over undue influence by the White House — but House Republicans who had planned a hearing on that very subject said Wednesday they would postpone after Chairman Tom Wheeler allegedly refused to testify."
[Watch Fox: Correspondent Peter Doocy reports on the FCC decision.]
DRIVING UNDER THE INFLUENCE OF A NOCTURNAL RAPTOR
A driver in Tukwila, Wash. lost control of his vehicle and crashed into a power pole, knocking out power lines and causing a major commotion Tuesday night. What was the cause? Booze? Joyriding kids? How about an owl? KIRO reports that the driver told police that he was chasing an owl immediately before the crash. Police did not arrest the driver who they say was not under the influence of anything but avian enthusiasm.
AND NOW, A WORD FROM CHARLES…
"So perhaps by [John Kerry's] own logic, we ought to be questioning his judgment. I would say that his performance in the job he has now as a diplomat, somebody exercising judgment, is not exactly sterling." – Charles Krauthammer on "Special Report with Bret Baier." Watch here.
Chris Stirewalt is digital politics editor for Fox News.  Want FOX News First in your inbox every day? Sign up here.
Chris Stirewalt joined Fox News Channel (FNC) in July of 2010 and serves as digital politics editor based in Washington, D.C.  Additionally, he authors the daily "Fox News First" political news note and hosts "Power Play," a feature video series, on FoxNews.com. Stirewalt makes frequent appearances on the network, including "The Kelly File," "Special Report with Bret Baier," and "Fox News Sunday with Chris Wallace."  He also provides expert political analysis for Fox News coverage of state, congressional and presidential elections.
CommentsWrite a Reply or Comment: