Suspect in killings of two Atlanta homeless men also accused in woman's death – CNN
Posted: Saturday, December 13, 2014
(CNN) — A 34-year-old man being sought in a woman's death has been arrested in connection with the killings of two homeless men who were shot three days apart while both were sleeping on sidewalks, Atlanta police said Friday.
Aeman Lovel Presley was in custody, but police weren't providing further details about his arrest, said Sgt. Greg Lyon.
Presley, of Atlanta, also was wanted by police in Decatur, Georgia, in the fatal shooting Saturday night of a 44-year-old woman whose body was found behind an office building, according to police and CNN affiliate WSB.
An arrest warrant for Presley was issued in the Decatur case, Decatur police Sgt. Jennifer Ross said Friday.
"We are actively working with multiple agencies at this time and cannot provide any further information that may jeopardize ongoing investigations," Ross said.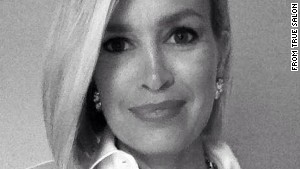 Karen Pearce, a hair stylist in Marietta, was shot shortly after she left a restaurant in downtown Decatur, the affiliate reported.
True Salon, where Pearce worked, said on its Facebook page Friday that "while we are relieved to hear that a suspect is in custody, we are still trying to comprehend this senseless act of violence that took a very special person from our lives."
Presley or his attorneys couldn't be immediately reached for comment Friday.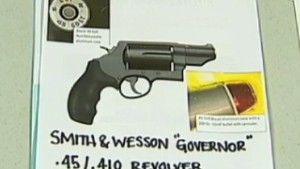 Murderer of two homeless men on the loose
Atlanta police called the shootings of homeless men "sinister" because whoever pulled the trigger wasn't expecting to gain from the victims monetarily.
"A lot of our shootings involve robbery. A lot of our shootings involve someone making good on an old debt or some kind of revenge factor," Atlanta police Detective David Quinn told reporters earlier this week.
"I don't know why someone would shoot two defenseless men."
The shootings happened during Thanksgiving week, within three days of each other.
Three days, 3 miles apart
In the homeless men case, the first shooting took place November 23.
Dorian Jenkins, 42, was fatally shot five times as he slept, wrapped in a blanket, on a sidewalk in downtown Atlanta.
Less than three days later, Tommy Mims, 64, didn't show up as normal at a recycling center where he took cans and other scrap metals to sell.
Mims, known locally as "Can Man" was found dead under a bridge where he usually slept. His body, also wrapped in a blanket, had seven gunshot wounds. He was killed less than three miles from Jenkins.
"They never came out of the sleep they were already in," Quinn said. "They weren't fleeing, running. They were asleep when they took these rounds."
Telling details
Police say evidence links the killings of the homeless men.
The rounds used in both shootings are fairly distinctive: .45-caliber bullets that, according to Quinn, haven't been made since 2010.
They were fired from revolvers, either a Taurus "Judge" or a Smith & Wesson "Governor." That reveals another troubling fact.
"These guns have a capacity of five or six rounds," Quinn said. But Mims, the second victim, had been shot seven times.
"Someone had to reload the gun in order to get seven rounds in him."
CNN's John Murgatroyd contributed to this report.
CommentsWrite a Reply or Comment: