BMW introduced its legendary M3 in 1986. The $64,000 four-door basically created the then-novel "sport sedan" segment. In the years since, it has maintained its dominance with supreme handling, punch-perfect power, and businesslike good looks—and has rightfully been embraced by wealthy professionals as the best drivers' sedan you can get for the money.
Last year BMW sold roughly 63,000 "M" vehicles total, a record-setting increase of 40 percent over 2014. The M3/M4 models, which are traditionally counted together, represent the majority of that number, says BMW.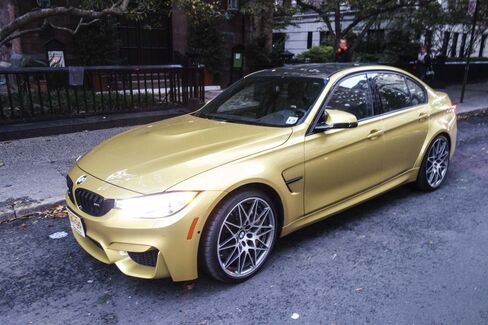 Yet this ubiquity has a downside: It's so good, it's almost boring. It's the modern Rolex of cars, if you will. Those looking for something distinctive may pass it up. That'd be a mistake.
Here's why 31 years after its debut, the 2017 M3 sport sedan is still as relevant as ever—and easily made your own.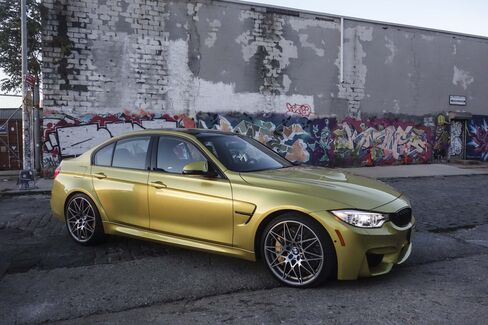 1. Manual (Still) Comes Standard. Thank you, BMW, for remaining one of the few manufacturers that (1) make any sort of manual transmission at all and (2) offer it as standard. The 2017 M3 comes with a six-speed manual as standard or a (faster) optional seven-speed dual-clutch. Take your pick, as long as you choose the manual. Anything less is sacrilege.
2. New Color Ways. Attainable only on new models with special badging, unique paint jobs are one the easiest ways to separate your own 2017 M3 from the myriad others running down the road. The one I drove came coated in a $700 "Austin Yellow" paint job that BMW employees repeatedly corrected me on when I called it green. I didn't particularly like it, but it worked like a charm to get people's attention. (Choose the $700 Marina Blue or, better yet, the $1,950 Tanzanite Blue Metallic if you want something a little less outré.)    
3. Sports-Car Blood in a Sedan—With an Upgrade. If you buy the 2017 BMW M3, you must choose the $4,750 Competition Package as part of the purchase. The car just isn't the same without it—and with it, everything you want to do on the track on the weekends becomes a reality. The M3 Competition Package on the car I drove included 444 horsepower (up from the 425hp that comes in the standard model), adaptive M-tuned suspension, and special shadow trim with 20-inch forged wheels on the exterior that set it off as markedly distinct from other, lesser M3s. The contact it has with the road feels like what you expect from a coupe, not a four-door, 3,600-pound sedan. What's more, the Competition-spec seats are firm and ergonomic like the inside of a supremely comfortable jet; they contribute none of that stress in the shoulders and hips that poorly designed seats often do.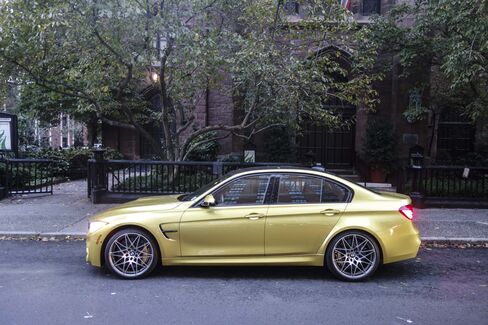 4. Hate to See It Leave, but Love to Watch It Go. Not to be crass, but the rear of this car is hot. It always has been. Credit its standard quad tail pipes and chrome sport exhaust nestled under the perfectly arched rear lip on the trunk like some dang David. Pair those chrome sport tips with a darker exterior color (blue or slate, see above) for maximum effect. It'll be anything but ubiquitous.  
5. Lag-less Turbo. Plenty of resentment among track buffs still exists toward turbo-charging technology. They decry turbo-lag and the sort of gutless acceleration that emasculates men and dilutes what were once perfect driving cars. Some even go so far as to say that BMW's M3 coupe, which had a naturally aspirated engine and two additional cylinders on its V8 engine, was among the last great production cars in the world. But the modern 3-liter twin turbo inline-6 engine here has more power and better efficiency (17 city mpg/24 highway mpg) than previous models, with no lag.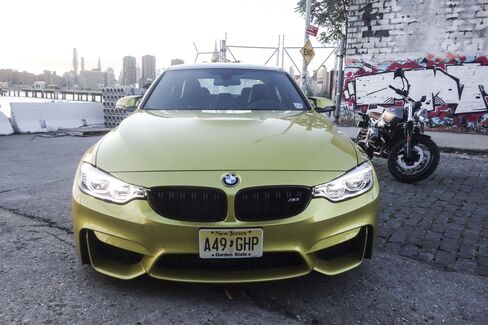 6. Luxury-Level Options. Often race-car makers put all their thought and resources into making the machine as light (and therefore as fast and nimble) as possible, sacrificing other things in the process—the quality of stitching, the elegance of the materials, the subtlety of seat design. With the M3, these luxury-level details are not mutually exclusive to dominating performance. The 2017 M3 has optional carbon fiber mirror caps ($1,040), special blacked-out kidney grills ($430), M-spec Carbon Ceramic brakes ($8,150), and butter-soft merino leather ($3,600), among other subtleties. 
7. Only the Essential Tech. Consider this car the Goldilocks of sport sedans. BMW's excellent iDrive system (controling audio, climate, Bluetooth, and other wireless functions) comes standard and sits on a blessedly minimal dashboard. Beyond that, a $3,900 Executive Package nails the sweet spot of tech-enhanced creature comforts—Park Distance Control, Rear View Cameras, Heads-Up display, retractable headlight washers, Wi-Fi and wireless charging for mobile devices—that are immediately practical and quickly indispensable without distracting from the task at hand, which is …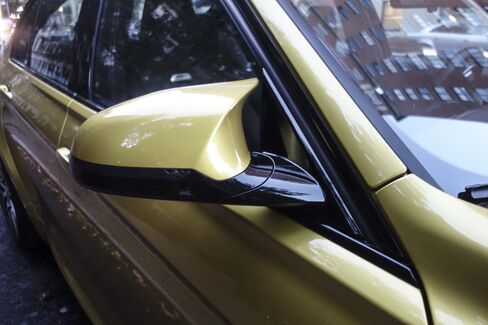 8. Aggressive, Exhilarating Driving. Driving the M3 Competition is to experience the sublime joy of physics—how space and time affect matter (the M3). This superior, variable driving experience comes from BMW's adaptive M suspension and myriad steering, damping, stability, throttle, and transmission-calibration settings. Again, splurge on all the extras you can afford here. BMW doesn't offer these things frivolously; they greatly enhance the experience.
9. Pure Speed. With a zero-to-60mph sprint time of 3.8 seconds and a top speed of 155mph, the 2017 M3 is eons faster than the smaller, lighter 911 Carrera (4.4 seconds) and, more closely, faster than a Porsche Panamera (4 seconds), which is considerably more expensive. It is also lighter and faster than the M5 sedan while retaining virtually all the practicality of its bigger sibling. In the Competition Package you'll have no trouble dropping pretty much everything else you see on the average highway road; the unfortunate downside to that is you may also need to set aside a speeding ticket fund—this kind of fun gets expensive.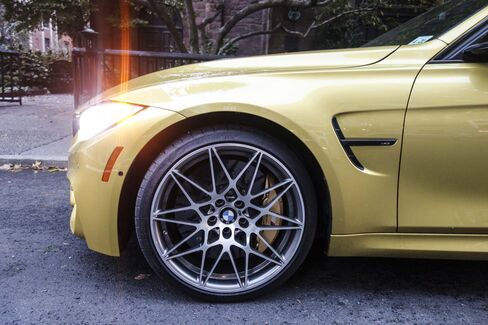 10. Winning Value. The MSRP on the new 2017 M3 sedan is $64,000 (plus destination and handling fees). With the tech, comfort, and performance options on the car I drove, the total price hit just over $88,000. This is considerably less than the $146,900 Porsche Panamera Turbo and the $144,700 Mercedes-Benz AMG S63 sedan, two options near the M3 in performance and luxury. Cadillac's CTS-V comes closer to the pricing of the M3 but can't quite match the handling or interior quality; Audi's S6 approximates the pricing, too, but can't match the speed.
Still unconvinced? Drive it for yourself and see why it has won legions of fans. No harm in experimenting. Just stay away from that neon green—uh, Austin yellow—paint job. Some things are best left untried.