There has never been a better time to buy a small car. The current crop of compact, ingenious, well-designed and super-economic vehicles are the best there has ever been. Manufacturers know that emerging electric and hybrid technology will dramatically change the cars we drive in the future, but this Class of 2015 proves that, until then, the dinky car can be frisky, frugal and a lot of fun to drive.
Mazda 2: £11,995; MPG 60.1; Top speed 106mph
Loaded with gadgets, gizmos and driver aids, the Mazda 2 has the swagger of a motor that means business. Keyless entry, cruise control, media connectivity and brilliant performance… Someone at Mazda HQ has clearly got their sums horribly wrong as it seems too cheap. More and more drivers are downsizing to more usable cars and the Mazda 2 proves that driving small doesn't mean you have to think small.
Ford Fiesta: £10,145; MPG 65.7; Top speed 112mph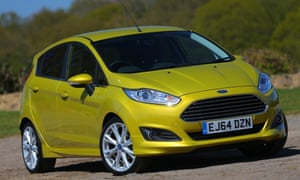 Britain's bestselling car will be 40 next year and you don't need to spend long in its company to realise why it's stayed at the top for so long. It's neat and well equipped, and its handling is as sharp as it looks. The only drawbacks are the fiddly stereo and a fairly duff dashboard.
Suzuki Swift: £8,999; MPG 44.1; Top speed 121mph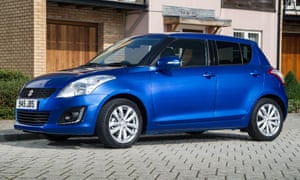 Few cars in this class are as fun to drive. It's not as refined as some others and its economy could be better, but its handling is go-kart brilliant. The boot is poky and too long in the backseat will soon have you in a neck brace. Up front the nominated driver will be having a blast.
Peugeot 208: £11,695; MPG 62.8; Top speed 109mph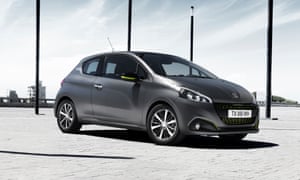 It's 25 years since Peugeot ruled the roost with its 205. It was fun, fast and sexy. Now, after a quarter of a century, Peugeot has finally refound that French flair. The 208 is its bestselling car. It feels poised, pimped and posh. It's loaded with gadgets and is clearly aimed at today's 'yoots'!
Hyundai i20: £10,695; MPG 65.7; Top speed 99mph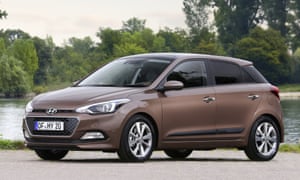 This new model from South Korea won't set your pulse racing – and falling just short of the 100mph mark seems a bit sad – but the i20 exudes can-do ability. It copes with anything you throw at it – from rat runs to motorways – and comes with a confidence-boosting five-year warranty.
Fiat Panda: £9,275; MPG 67.3; Top speed 110mph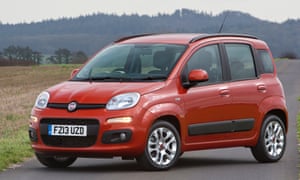 A mainstay of entry-level holiday rentals, the Panda is often seen as no more than a car for fun in the sun. But why? Its unorthodox shape makes it incredibly roomy and its funky interior is robust, well-conceived and easy to live with. It's also a very comfortable drive.
Honda Jazz: £11,695; MPG 50.5; Top speed 113mph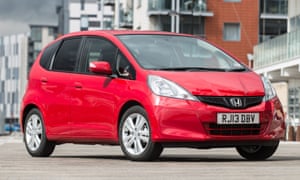 Jeremy Clarkson bought one for his mother – and we know bully boys love their mums. The Jazz is adored by OAPs, but deserves a much younger audience. It is individual, ingenious and packed with clever little details. Just don't get one in pale purple – it looks like a blue rinse.
Email Martin at martin.love@observer.co.uk or follow him on Twitter @MartinLove166