Quick, imagine Formula 1 legend Michael Schumacher dressed in an Armani suit. 
It's German prowess robed in Italian design. (Just go with me on this.) That's the same idea behind the Karmann Ghia cars Volkswagen started churning out in the late 1950s as a way to offer a stylish option to the homely Beetles selling like cracker jacks that year in America and beyond.
Volkswagen had really hit on a winner with the inexpensive, air-cooled, rear-engined Beetles several years before, but those little bugs just didn't look cool. (It'd take until the 1990s for nostalgic hipster irony to work its magic.) Enter Luigi Segre of the Italian design house Ghia and his friends at the German coach-builder Karmann. Volkswagen commissioned them to make a 2+2 coupe and convertible that would use the same chassis and materials that the Beetle used but designed in a more exuberant package. (Ghia was famous for making lightweight cars for Fiat and Lancia and Alfa Romeo, including the Alfa 6C that won the Mille Miglia in 1929.)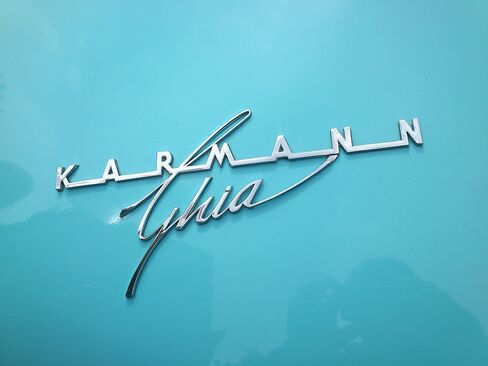 "It was a cool idea really," said Karl Brauer, the senior director of automotive industry insights at Kelley Blue Book. "Take a Beetle that is a very inexpensive to produce and give it more flare."
The Italian Touch
So Karmann and Ghia used high-end materials like hand-shaped English pewter to form the rounded taillights, wood-grain dashboards, and plush leather armrests in the cubicle cockpit. All that plus the long sloped front hood and almost delicate rear end make the little car so recognizable today. By 1962 their models were the first to routinely offer power-operated sunroofs, fog-lights, and electrical clocks.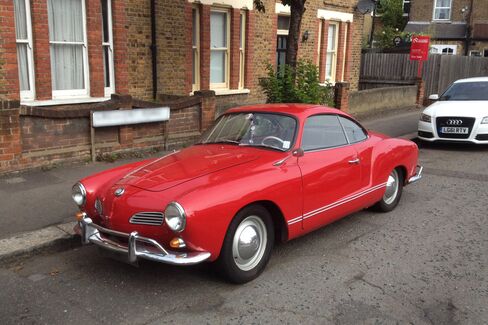 The cars were special because they gave upper-middle-class drivers an option to drive something that looked much more expensive than it was—a singular option to drive real Italian design. (VW alternately marketed them both as economical drivers and low-powered sports cars.) They didn't change much over their run, which seems fitting because the positive public response upon their debut made them one of America's most-imported cars of all time.
It came with the same 36-horsepower flat four-cylinder engine that came in the Beetle (later years had closer to 50hp), but its low and light body made it slightly faster and more nimble. Driving the four-speed manual Ghias was a test in light-footed acceleration and handling. Zero to 60mph sprints exceeded 25 seconds; top speed was less than 90mph.
"It's important to realize they are not a performance car," said Jonathan Klinger, the head of communications for Hagerty, a company that insures classic and collectable cars. "It's a very similar experience to driving the Volkswagen Beetle."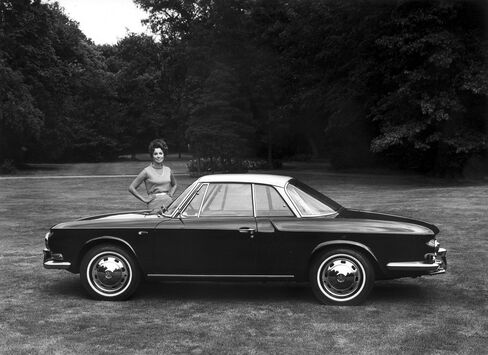 Production numbers rose to 445,000 over two decades Volkswagen produced the car, and at one time it was the most expensive car VW offered (roughly the cost of two Beetles, or nearly $3,000), though it eventually moved out of production in 1974.
"The underpinnings kept evolving, things kept getting more advanced," Brauer said, noting improvements in the transmission and suspension system. "The VW Scirocco, which was the model that replaced it, was the real evolution of the original thought."
Worth the Investment
They are still well-known in the second-hand market. According to Hagerty, the average value of the Karmann Ghia coupe has risen 102 percent in the past three years. The convertible, meanwhile, has seen more modest growth, up 22 percent in value since 2013. (Convertibles are generally more expensive to begin with, and more attractive at auction.) Popularity for both is higher than average this year, too, according to Hagerty which sees increased search volume for the Karmann Ghias versus other classic cars.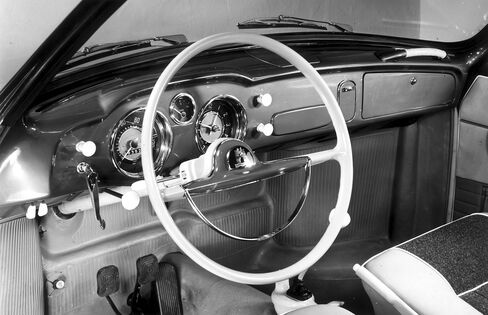 You can buy a decent original Karmann Ghia for $10,000 or so; mint-condition unrestored drivers in, say, pearl white, take closer to $25,000. In general, the lower the miles on the car, the fewer owners, and the fewer restorations, the better.
"They're a great entry vehicle into collecting, especially if you have an affinity for German cars," Klinger said. "They were very under-valued for a very long time."
Elsewhere, Hemmings lists 1967 to 1969-era examples for as low as $4,000 and as high as $21,500.
Buying Tips
If you do buy one, congratulations: The Karmann Ghia's air-cooled engine and basic components are easy and relatively inexpensive to maintain, repair, and replace. There is widespread club and modification support, if you want to hob-knob with likeminded folk.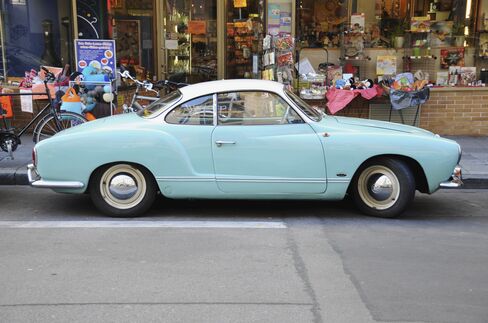 Do beware of specimens that look like they've had some home repairs, though, which can be common given its popularity and simplicity. And watch for rust: Karmann Ghias are prone to that, like Beetles and older Porsches, thanks to the lackadaisical rust-proofing technology of German-made cars of the time. (Check the door gaps and footwells especially to ensure the structure is solid; pull out the front cardboard panels and inspect them from behind. Rust can ruin a car beyond repair.)
Above all else, insist on a test drive before you buy it. Even though it is a classic car, this baby is meant to run.
"This car is absolutely meant to be driven," Klinger said. "Just buy the best example you can afford, and you'll be fine. This is a good classic to start with."