US evacuates 100 remaining special operations forces from Yemen – Fox News
Posted: Saturday, March 21, 2015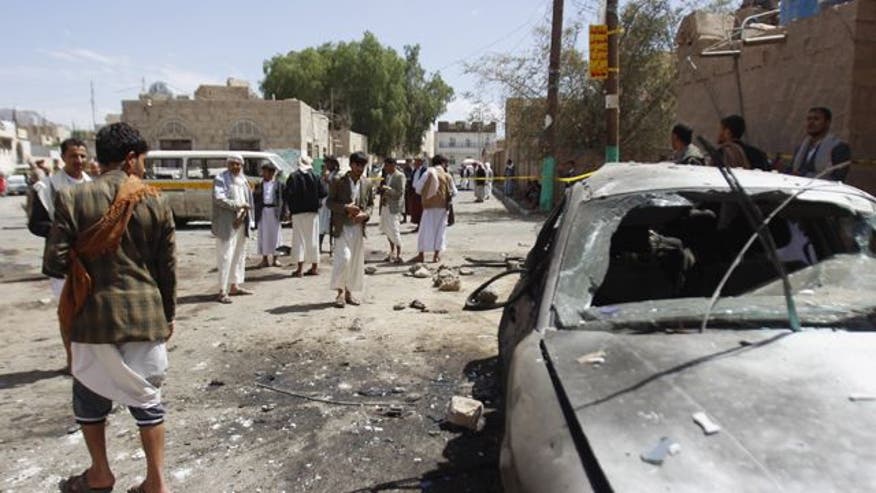 The United States is evacuating the remaining 100 special operations forces in Yemen due to the deteriorating security situation, Fox News confirmed Saturday.
A U.S. military official overseas said the forces were at the Al Anad air base, near the southern city of al Houta that Al Qaeda purportedly seized Friday.
The Pentagon has so far declining to comment on the purported evacuations.
The U.S. last month closed its embassy in Yemen, in the capital city of Sanaa, after it was overtaken by rebel forces. However, U.S. special operations forces remained behind to continue counter-terrorism efforts against Al Qaeda in the Arab Peninsula.
Just last month, U.S. military officials said the unrest would not impact counter-terrorism operations in that country. However, the situation in Yemen, where government officials have tried to work the U.S. in fighting terrorism, appears to be getting worse.
On Friday, suicide bombers attacked a pair of mosques in Sanaa, killing 137 people in the deadliest assault yet targeting Shiite rebels who have taken over large parts of the rapidly fragmenting nation. At least 13 children were among the dead.
A purported affiliate of the Islamic State group claimed responsibility for the bombings, which also wounded 357 people — raising the possibility the extremist group has expanded its presence to Yemen after already setting up a branch in Libya. Earlier this week, the group claimed responsibility for a bloody attack on Western tourists in Tunisia that authorities said was carried out by militants trained in Libya.
If the claim is true — and the U.S. expressed skepticism — Friday's attacks would be the first by the Islamic State group in Yemen, adding a frightening new layer to the country's turmoil.
Sanaa has been taken over by Shiite rebels known as Houthis, who have captured a nine of the country's 21 provinces over the past six months, raising fears of a civil war tinged with sectarianism. The government of the internationally backed president, Abed Rabbo Mansour Hadi, has fled to the southern port city of Aden.
Yemen is already home to the most powerful branch of the al Qaeda network, which has been battling the Houthis for months.
Al Qaeda militants seizing control Friday of al-Houta, a southern provincial capital, is the terror group's most dramatic grab of territory in years.
However, the group has denied carrying out the mosque bombings, citing instructions from the terror network's leader, Ayman al Zawahri, not to strike mosques or markets.
The Associated Press contributed to this report.
CommentsWrite a Reply or Comment: