Warren's present-tense denial adds to speculation she will run in 2016 – Fox News
Posted: Tuesday, December 16, 2014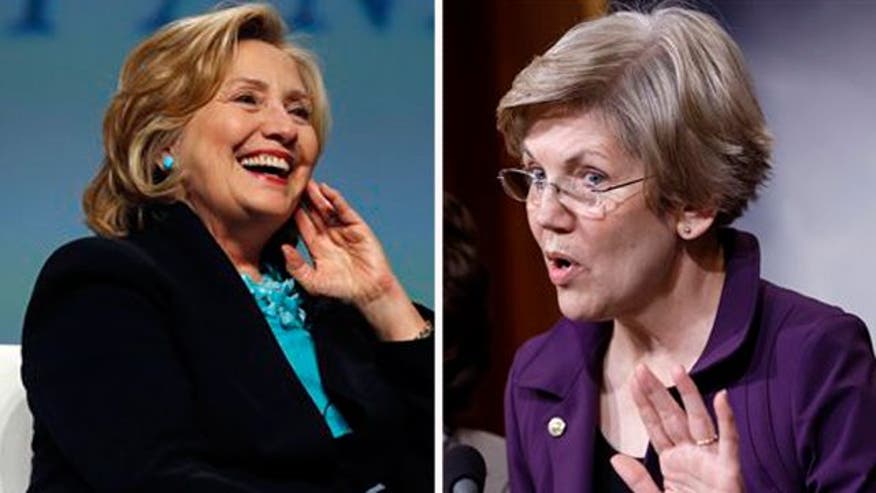 Massachusetts Sen. Elizabeth Warren, a rising Democratic star, fueled speculation Monday that she might run for president in 2016.
While the freshman senator said "I am not running for president" four times during an interview with NPR's "Morning Edition," political insiders argue that Warren's use of the present tense leaves open the possibility she might launch a 2016 campaign.
Speculation about a White House run by Warren, whose populist, anti-Wall Street rhetoric has captured the interest of many disaffected Democrats, has been circulating for months in Washington and across the country.
"I am not running for president."

– Sen. Elizabeth Warren, D-Mass.
Her opposition to the $1.1 trillion spending bill that Congress passed last week — over a provision that weakens the 2010 Dodd-Frank financial regulation bill — appears to have attracted even more support.
And her remarks Monday likely will do little to stop or slow those who see her as a better candidate or at least a strong challenger to Hillary Clinton, the clear front-runner in her likely bid for the party's 2016 nomination.
More than 300 former campaign staffers and organizers for President Obama have signed a letter urging Warren to run.
They say in a letter released last week that they want someone who will "stand up for working families and take on the Wall Street banks and special interests."
The letter was released by Ready for Warren, a grassroots group promoting a potential campaign.
And MoveOn.org has recently announced that it was starting a draft Warren campaign and promoting her in early presidential states Iowa and New Hampshire.
The Associated Press contributed to this report.
CommentsWrite a Reply or Comment: