Week in tech: Bullied robots, 'flying cars' and apps for addicts – Apr … – CNNMoney
Posted: Sunday, April 30, 2017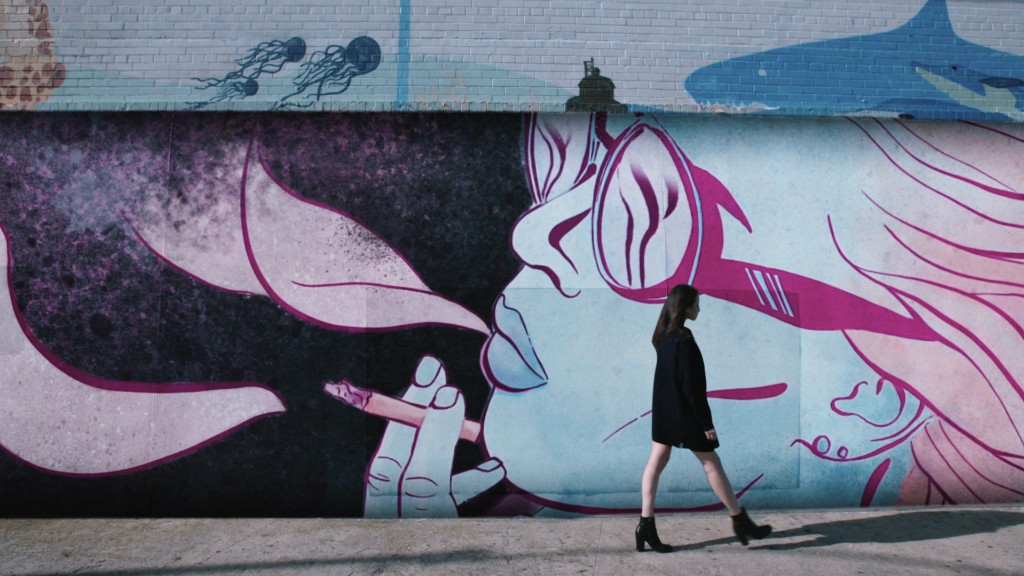 Some weeks you just want to unwind with a few cocktails and beat up a robot. Since that can land you in jail, try decompressing with a look back on some tech news you may have missed.
Technology for good
Let's start with the good. These startups are tackling addiction in an effort to destigmatize it and pioneer new ways of prevention and treatment. They're using machine learning, apps, and online support networks to offer modern alternatives to AA.
Meanwhile, Monday was Holocaust Remembrance Day, and while technology can't replace human beings, the USC Shoah Foundation is coming pretty close. It's working to preserve Holocaust survivor stories for future generations by using 85-year-old survivor Pinchas Gutter as a prototype.
And Google sent 5,000 public school kids to see "Hamilton" the musical, and visit Alexander Hamilton, the person's, past in virtual reality.
Technology for weird
Flying high off the success of its Echo assistant, Amazon announced another piece of hardware for the home. The Echo Look will use cameras and machine learning to give you fashion advice. It could be a win for anyone who likes their clothing affordable, bland and shipped in two days.
It's a bird! It's a plane! It's a…vertical takeoff & landing vehicle?
It was a big week for flying cars, which are not actually flying cars but "vertical takeoff and landing vehicles." Unfortunately, VTOL is hard to say, so here we are. Uber announced plans to launch a network of flying cars by 2023. Meanwhile, Google cofounder Larry Page showed off a prototype of the Kitty Hawk Flyer, his own not-really-a-flying-car that is expected to go on sale this year.
Drama, on-demand
Uber is still fighting a lawsuit from Google's Waymo over self-driving car tech. The Uber exec and former Googler at the center of the suit, Anthony Levandowski, will step aside as head of Uber's self-driving division until the matter is settled. Meanwhile, Waymo announced that it is looking for Arizona passengers to start testing rides in its self-driving SUVs and minivans.
Back in the present, on-demand cars driven by humans are still big business. China's Didi Chuxing is about to be the second most valuable startup at an astounding $50 billion, right behind Uber. Two of the smaller ride-hailing companies are joining forces. Gett is buying Juno for $200 million, angering Juno's drivers who were promised equity. Juno marketed itself as the driver-friendly option, but it's increasingly looking like there is no such thing.
And for the weirdos still driving their own cars, on the ground, a new Google Maps tool will help you remember where you parked.
Earnings-palloza
There were a bunch of public tech companies in the spotlight this week, including Amazon (AMZN, Tech30), Google (GOOG), Microsoft (MSFT, Tech30) and Twitter (TWTR, Tech30). Amazon is creeping closer to $1,000 a share, while Google is finally making money off of things that aren't ads. Microsoft is cashing in on its LinkedIn acquisition, and Twitter shocked everyone by adding 9 million users in the first quarter. No word on how many are bots.
Meanwhile, in politics
Silicon Valley's number one Trump supporter, Palantir founder Peter Thiel, has been oddly quiet for the past 100 days. Net neutrality, which Thiel previously supported, is back in the spotlight as the FCC renews efforts to roll back restrictions. Tech companies are gearing up for another battle to keep the rules in place — which, they argue, keeps the internet open and fair.
Facebook (FB, Tech30) admitted it has a propaganda problem, and it has a plan to stop governments from using the social network to tinker with elections. CEO Mark Zuckerberg continues to totally not run for office with staged photos at an auto plant. But at least he's not humble bragging about concerts he's seen.
Until next week, we leave you with the uplifting words of Expedia (EXPE) CEO Dara Khosrowshahi: "Hopefully we will all be alive to see the end of next year."
CommentsWrite a Reply or Comment: