What We Know About the Killed Sydney Siege Hostages – ABC News
Posted: Monday, December 15, 2014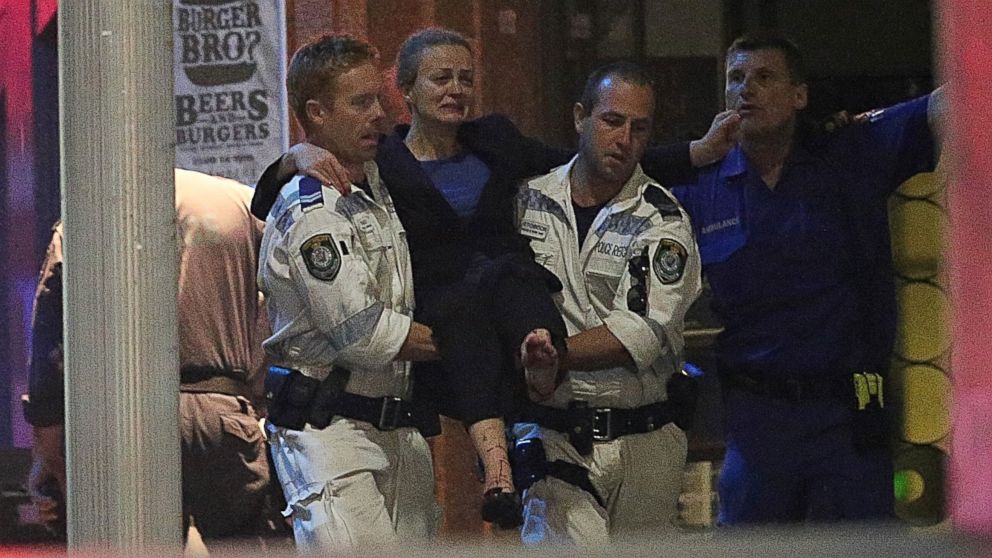 Police have confirmed that in addition to the attacker who took control of a chocolate shop in downtown Sydney, two others were killed during the siege.
Of the 17 total hostages, at least 12 were reportedly able to flee from the store before police stormed the shop.
One of the killed hostages was identified as attorney and mother of three Katrina Dawson, 38, according to the New South Wales Bar Association.
The other killed hostage was Tori Johnson, 34, the manager of the cafe, according to Channel 9 News in Australia. Johnson tried to knock the gun out of the hostage taker Man Monis' hand, Channel 9 reported.
"Katrina, together with two other members of the NSW Bar, were held as hostages during the incident at the Lindt Café," Jane Needham, president of the bar association, said in a statement. "Katrina was one of our best and brightest barristers who will be greatly missed by her colleagues and friends at the NSW Bar. She was a devoted mother of three children, and a valued member of her floor and of our bar community. Our thoughts are with her family at this time, including her brother, Sandy Dawson of Banco Chambers."
The spokeswoman for Royal North Shore Hospital confirmed to ABC News earlier today that there are three people being treated for injuries sustained during the siege. One was a 39-year-old policeman who is in stable condition after being grazed on the cheek from a gunshot, the spokeswoman said.
The other two injured individuals were both women believed to have been hostages, one of whom was in her 40s and is classified as being in serious but stable condition after being shot in the leg, the spokeswoman said. The second woman, 30, was being treated for back pains but no further details about how they sustained their injuries has been released.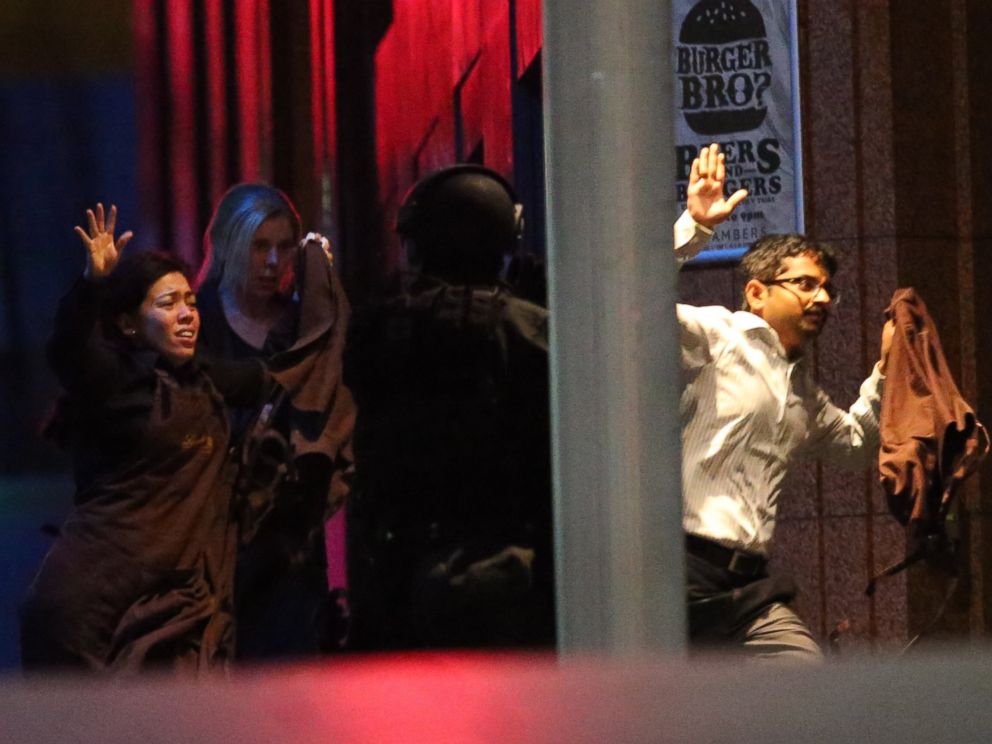 Four videos that were reportedly filmed inside the café were released online — and have since been removed. In the videos, several people who appear to be hostages identify themselves and speak on behalf of their captor, stating his demands.
A U.S. State Department official told ABC News that Australian authorities have not confirmed the identities of the hostages but "at this stage, we are not aware of U.S. citizens having been involved."
Some of the hostages have been identified through the Australian press, and people claiming to be relatives of the hostages have written about their loved ones on social media, but none of the hostages have spoken out publicly at this point.
Two of the first hostages to emerge from the chocolate shop were wearing the company's aprons and were believed to be employees at the store.
The Sydney Morning Herald, an Australian newspaper, identified one of the first hostages seen running from the store as Elly Chen, a waitress at the café.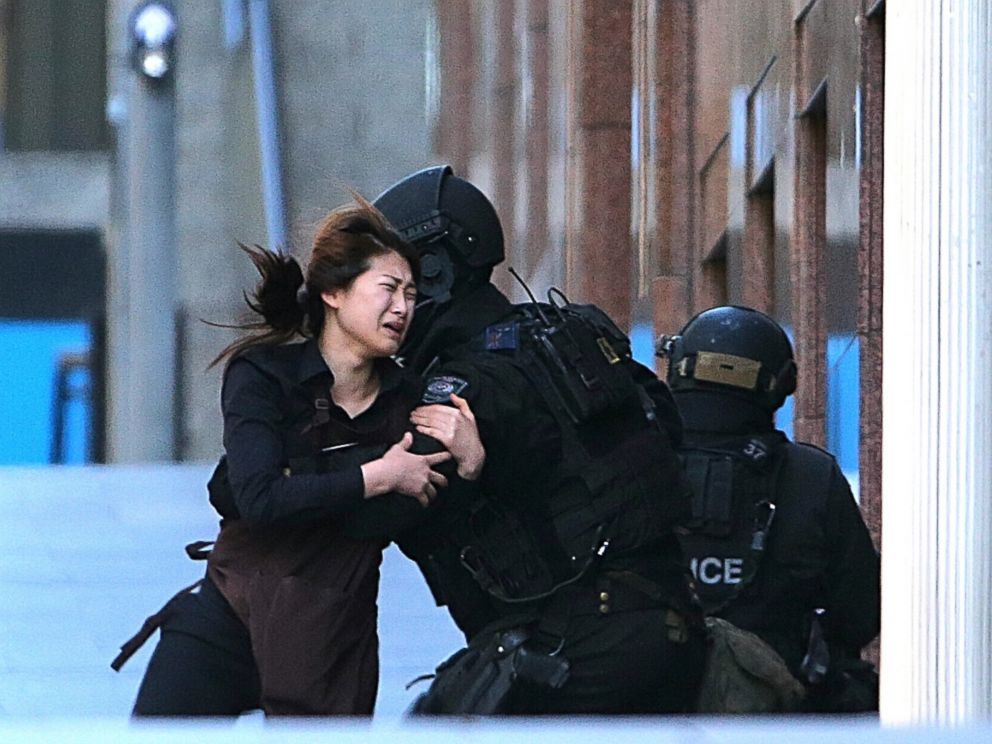 CommentsWrite a Reply or Comment: