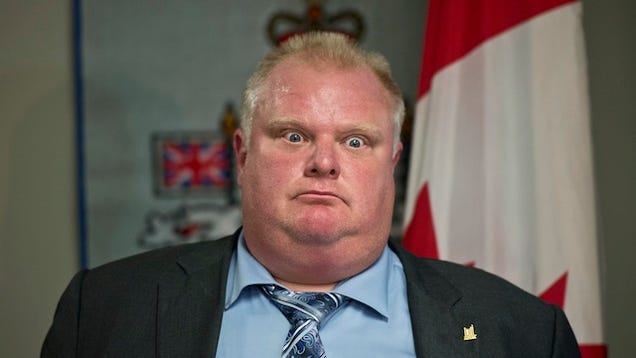 Toronto's former crack-smokin', councilwoman-knockin' mayor Rob Ford has been appointed to the Hockey Hall of Fame's board of directors, according to the Canadian Press.
Ford, who smoked crack while he was mayor, was elected to the board on March 25. A museum spokesman said Ford won't be on the committee that elects hall of famers.
Ford, who is currently a Toronto city councillor and previously smoked the devil's dandruff while in office, told the CP in a phone interview he wants to help promote the sport to children. It's not at all clear just how in the hell Ford, an admitted crack smoker, was elected to the board.
The Hockey Hall of Fame is already trying to distance themselves from Ford's appointment:
Regarding Rob Ford on HHOF Board..HHOF does not decide who is nominated and elected by the City of Toronto to the HHOF Board. (1/2)

— Kelly Masse (@KellyHockeyHall)
April 4, 2015
Under HHOF's Articles of Incorporation, the City has the right to nominate and elect up to 3 individuals to the eighteen member Board. (2/2)

— Kelly Masse (@KellyHockeyHall) April 4, 2015
The lesson, as always, is crack pays.
Photo via Getty