Chiefs LB Dee Ford will wear No. 55 to honor Derrick Thomas – CBSSports.com
Posted: Monday, May 26, 2014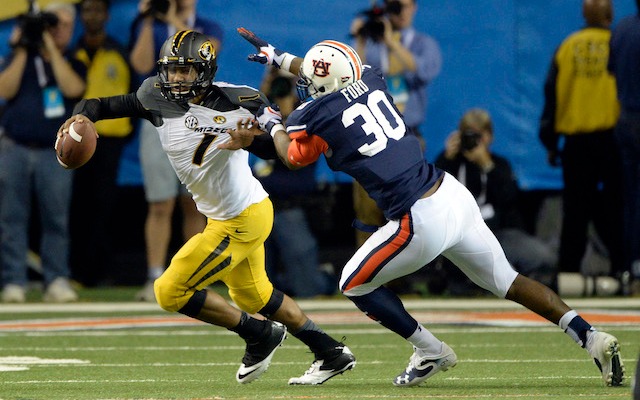 After Dee Ford officially signed his contract with Kansas City on Saturday, he had to pick a number to wear with the Chiefs. Due to NFL jersey rules, Ford's college number (30) wasn't an option, so the rookie went a different route.
Ford decided to go with No. 55 to honor former Chiefs linebacker Derrick Thomas, the Pro Football Hall of Famer who passed away in 2000. After his first practice with Kansas City on Saturday, Ford explained why he went with 55.
"The opportunity presented itself," Ford said, via the Chiefs official website. "I'd play at any number, but of course 55 came available. This is Derrick Thomas' college number. It's all good. I'm not trying to be Derrick Thomas, but he's a guy that definitely inspired me."
Ford definitely knows his linebacking history. The rookie chose Thomas' No. 55 that he wore at Alabama (1985-88) before Ford was even born (1992). Just in case you're wondering, Thomas wore No. 58 in Kansas City, a number that was retired by the Chiefs a few months after his Hall of Fame induction in 2009.
Going with Thomas' college number was a fitting tribute, especially this week, because Thomas was announced as one of the 14 members of the 2014 class for the College Football Hall of Fame.
A former Auburn player honoring a former Alabama player? This seems like one of those situations that everyone at both schools can support.
CommentsWrite a Reply or Comment: