Despite poor 2016, Twins GM is still a desirable job and here are some candidates – CBSSports.com
Posted: Monday, July 18, 2016
Monday afternoon the
Minnesota Twins
made a move that really was a long time coming. The club fired longtime GM Terry Ryan after 16 total years on the job (1995-2007, 2012-16). The Twins are on pace to lose 90-plus games for the fifth time in six years and almost no GM can survive that, not even one as respected as Ryan.
The Twins come into Monday with an AL worst 33-58 record. In terms of winning percentage (.363), they're on pace to have their worst season since the Washington Senators moved to Minnesota and became the Twins in 1961. The Senators had a .346 winning percentage in 1956. That was the last time the franchise was this bad.
Despite the generally awful state of the 2016 Twins, their suddenly open GM position is a desirable one. That assumes they'll go outside the organization for a new GM, of course. Loyalty is a Twins trademark, which is why they've only had five GMs in their history. Here are three reasons why this the Twins GM gig is so desirable.
1. The Twins have a great farm system.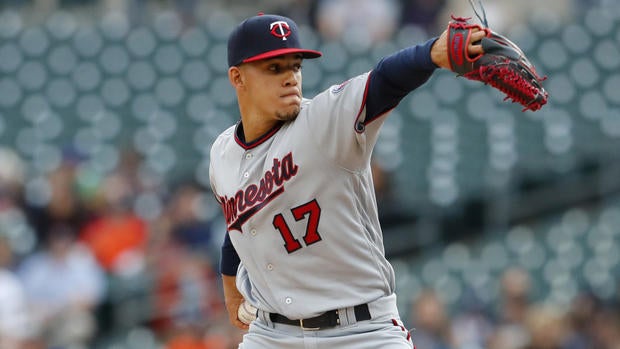 Coming into the season, the prospect gurus at MLB.com ranked Minnesota's farm system as the fifth best in all of baseball. Even with outfielder
Byron Buxton
graduating to MLB, the Twins still landed four players on Baseball America's midseason top 100 prospects list: righty
Jose Berrios
(No. 20), shortstop
Nick Gordon
(No. 34), lefty
Tyler Jay
(No. 43), and second baseman
Jorge Polanco
(No. 97). That list doesn't include 2016 draftees, so outfielder Alex Kirilloff, the team's first rounder last month, is not included despite being a top prospect himself.
Unlike, say, the
Los Angeles Angels
GM job last year, the new Twins GM will be inheriting a farm system rich with talent, which means cheap big league production and lots of trade chips. This is a rebuilding situation, no doubt, but some of the ground work has already been laid. There's a lot of high-end talent in the system and much of it, including Berrios and Polanco, is on the cusp of the big leagues.
2. Most of their long term contracts are expiring reasonably soon.
Yes, the Twins have some really bad contracts on their books. Pretty much every team does these days. Minnesota's bad deals at least end reasonably soon, within the next two or three years. This isn't a team with bad contracts on the books through 2020 or 2021.
Here's are the seven Twins players with multiyear contracts and the remaining guaranteed money left on their deals:
| | | | | |
| --- | --- | --- | --- | --- |
| | 2016 | 2017 | 2018 | 2019 |
| Phil Hughes | $9.2M | $13.2M | $13.2M | $13.2M |
| Byung Ho Park | $2.75M | $2.75M | $3M | $3M |
| Joe Mauer | $23M | $23M | $23M | |
| Ervin Santana | $13.5M | $13.5M | $13.5M | |
| Brian Dozier | $3M | $6M | $9M | |
| Ricky Nolasco | $12M | $12M | | |
| Glen Perkins | $6.3M | $6.5M | | |
Mauer's not going anywhere and the same applies to Hughes and Perkins, both of whom had season-ending surgery in recent weeks. The Twins are stuck with those guys for the time being. Santana and Dozier have actual trade value though, and Park is making peanuts.
These contracts are going to start disappearing following next season, which will free up considerable payroll space for the next GM. I wouldn't say the Twins are in great shape payroll wise, but it could be worse.
3. Target Field is brand new and beautiful.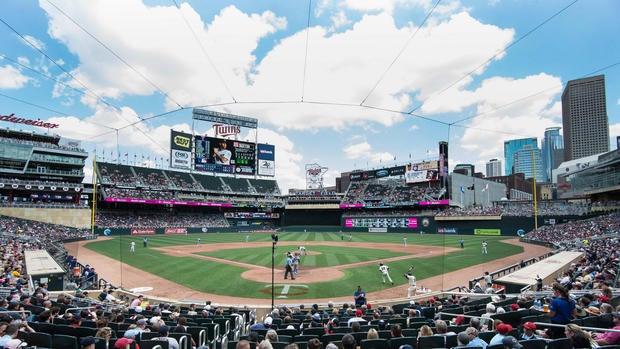 Target Field is a top 10 ballpark in MLB, in my opinion. It's gorgeous and within walking distance from downtown Minneapolis. The fan base has shown they will support the team when they're contending as well. What more could you want than a great city and a great ballpark? So the winters are brutal. Big deal. The summers make it worth it.
Who are some GM candidates?
Compiling a list of GM candidates is always difficult, but we're going to give it a shot anyway. Here are five outside candidate the Twins could consider for their GM opening.
Thad Levine,
Texas Rangers
assistant GM: Unlike the others on this list, Levine doesn't have a strong scouting background. He's more of an administrator, and really, that's what the GM is. He manages the folks working for him. Levine has long been considered Jon Daniels' eventual successor.

Jason McLeod,
Chicago Cubs
senior VP of player development: McLeod's list of player development successes during his time with the
Boston Red Sox
and Cubs includes
Anthony Rizzo
,
Kris Bryant
,
Dustin Pedroia
,
Kyle Schwarber
, and
Jacoby Ellsbury
, among others.
Ray Montgomery,
Milwaukee Brewers
scouting director: Montgomery is in his second stint with the Brewers. During his time with Milwaukee and the
Arizona Diamondbacks
, he's drafted
Rickie Weeks
,
Jonathan Lucroy
,
Jake Lamb
,
Trevor Bauer
, and others.
Hal Morris, Angels pro scouting director: Morris is very highly regarded in front office circles. He has a background in scouting as well as an MBA from Stanford, so he's well-versed in both the baseball and business sides of the job.
Kim Ng, VP with MLB: Ng would be the first female GM in the four major sports. She has been an assistant GM with the
New York Yankees
and
Los Angeles Dodgers
, and interviewed for several GM jobs over the years. Ng is currently MLB's senior vice president of baseball operations.
Moreso than ever before, the Twins need a fresh perspective. They're a very loyal organization and that's great, but things have gone so sour for them the last few years that staying the course and promoting from within won't help matters. This organization needs a new voice and a fresh set of ideas in the worst way, especially analytically.
There's no doubt dismissing Ryan was tough for the team ownership, but it was the right move. It's time for a change in Minnesota, because the way they've been doing things the last few seasons wasn't working.
CommentsWrite a Reply or Comment: