Ford: Crashing In China – Seeking Alpha
Posted: Thursday, April 13, 2017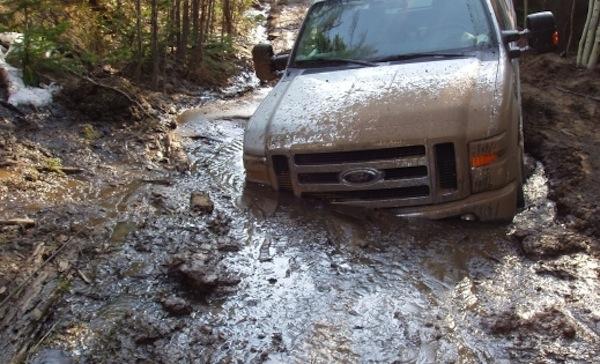 Ford Motor (NYSE:F) managed to sell around 250k vehicles in the first three months of 2016 in China. This represents a 21% decline from the comparable months last year and is a disastrous disappointment for Ford investors. Weakening sales in China are the result of company-specific factors that may leave the automaker permanently gimped in that lucrative market.
The problems in China follow terrible monthly sales results in the U.S. In March 2017, Ford's sales were tanking in practically every category vs. the previous year. Now, an even worse trend has developed in China – a region where Ford is expected to be growing.
Ford Depended on Government Help in China
According to NASDAQ, a whopping 70% of Ford's Chinese vehicle sales depended on a tax subsidy. After the Chinese government rolled back a tax cut on small engine vehicles, Ford's sales tanked while the overall industry grew in the same period. As far as we can tell, this subsidy is not coming back. And it would be reasonable to expect Ford's Chinese sales to continuously decline.
Ford's entire Asian/Pac business is showing serious signs of trouble. In the 2016 10-k, Ford reveals that despite solid sales growth from 2015-2016, the company's operating margins are rapidly falling along with its pre-tax profits.
The 10-k also states, quote:
Our China joint ventures contributed $1.4 billion to Asia Pacific's pre-tax profit, reflecting our equity share of the unconsolidated JVs' after-tax earnings; this was $75 million lower than in 2015. Our China joint ventures' net income margin was 14.6%, a reduction of 1 percentage point from 2015. The decline in margin reflects negative industry pricing in China and a higher mix of vehicles with engine displacement of 1.6 liters or lower."

Clearly, Ford is referring to the tax credit for eligible small engine vehicles under the Chinese government's subsidy program. This subsidy is a major part of Ford's competitive advantage in China, and now that it's gone, expect to see margins fall significantly while pre-tax results tank. Note, the operating profit drop in the Asia/Pac region from 2015-2016 wasn't driven by China – now the previously high Chinese margin erosion will drop total segment margins down further than they have already dropped.
Conclusion
Ford's automotive segment faces challenges on collapsing sales in China on top of the sales decline in the US. The Chinese market is getting harder for Ford because the automaker no longer benefits from a favorable government tax credit. Without this credit, Ford has lost a major competitive advantage that can't easily be replicated.
Falling margins in China will cause Asia/Pac segment margins to erode faster than they have already eroded. This doesn't bode well for Ford's dividend sustainability in the coming years.
Disclosure: I/we have no positions in any stocks mentioned, and no plans to initiate any positions within the next 72 hours.
I wrote this article myself, and it expresses my own opinions. I am not receiving compensation for it (other than from Seeking Alpha). I have no business relationship with any company whose stock is mentioned in this article.
CommentsWrite a Reply or Comment: