GM Kicks SUV Production Into High Gear Amid Scorching Sales – Fox Business
Posted: Saturday, August 15, 2015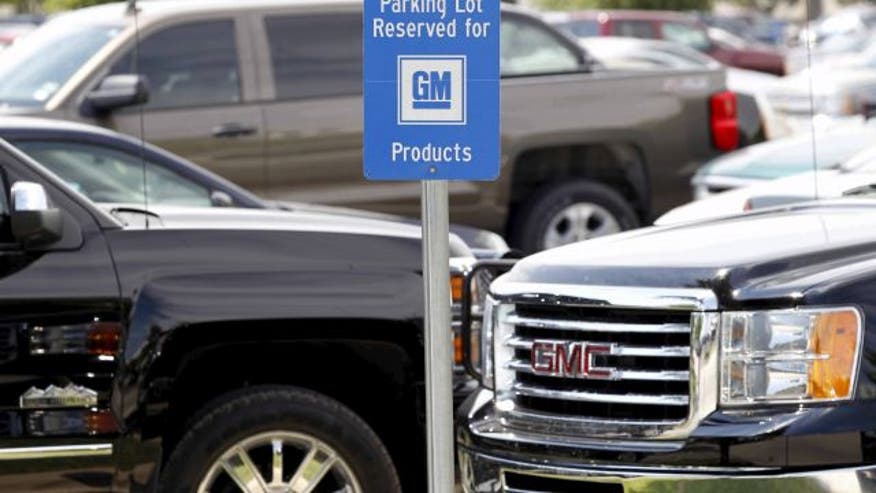 General Motors (GM) is increasing production of large sport-utility vehicles with sales moving at a scorching pace this year.
Starting back on Aug. 1, GM added Saturday overtime shifts at its Arlington, Texas, assembly plant where full-size SUVs like the Chevrolet Suburban, GMC Yukon and Cadillac Escalade are made. The move will reportedly add 48,000 to 60,000 vehicles to GM's output of model-year 2016 SUVs.
"Industry sales are running ahead of expectations, sales of our full-size SUVs are very strong and we have been working to find creative ways to increase production to meet demand and rebuild our inventories," GM spokesman Jim Cain said in a statement. He could not confirm the number of extra SUVs that will be manufactured in Arlington.
2016 Cadillac Escalade (Source: GM)
Reuters, which first reported news of the SUV production boost, said GM is working on plans to build more pickup trucks as well.
A growing number of consumers are shifting away from family sedans in search of roomier vehicles, and cheaper gas prices have buoyed sales of SUVs and other fuel-thirsty cars this year. Through July, the U.S. auto industry as a whole has sold 10.7% more light trucks, which includes SUVs and crossovers. Passenger cars are down 1.9% so far this year, according to research firm Autodata.
"It's sort of antithetical to what's going on with CAFE" federal fuel-economy standards, said Jack Nerad, executive editorial director and analyst at Kelley Blue Book. "Going forward, it might indicate that consumer demand is at odds with fuel-economy regulations."
Rising gas prices in the previous decade convinced some automakers, including Ford Motor Co. (F), to take a step back from the market. GM has since become the runaway leader in full-size SUVs. Based on a recent count, GM holds a 64% share of the market.
The Cadillac Escalade ESV, the largest version of the luxury SUV, has outpaced every other GM vehicle in sales growth this year. Deliveries are up 48% compared to the same period in 2014. The smaller Escalade is up 27%.
Chevrolet's Suburban and Tahoe have each posted declines, but combined sales still topped 75,000 units for the first seven months.
Year-ago sales in GM's SUV portfolio were especially strong because a large number of older models were sold to fleets. Redesigned SUVs were launched in the first half of 2014.
According to Cain, SUV demand has been greater than GM originally anticipated, creating "tight inventory" of larger vehicles. 
"We expect the low fuel price environment to continue," Cain said, adding, "We believe the economy has plenty of room to grow."
GM updated the look of the 2016 Chevrolet Silverado. (Source: GM)
In July, GM announced a $1.4 billion investment in Arlington, the only plant that builds the company's lucrative SUVs.
GM booked an overall profit margin of 10.5% in the second quarter. The Detroit automaker generates higher-than-average profits on its big SUVs, as analysts estimate that each vehicle manufactured in Arlington provides at least $10,000 in operating earnings.
According to Reuters, GM's Arlington plant can produce about 1,200 SUVs per day.
"GM has a lot of volume to work with. When you have that kind of volume, you can make those changes," Nerad said of GM's decision to increase production.
Truck sales also reflect a bright spot for GM, whose Chevrolet Silverado and GMC Sierra pickups have combined to beat Ford's F-Series sales this year. Silverado sales have jumped 18% year-over-year, while the Sierra has improved 9%.
Hoping to maintain its sales momentum, GM is updating the Silverado's look for the 2016 model year.
FOX Business Network's Jeff Flock contributed to this report.
CommentsWrite a Reply or Comment: