Honda, Chevy Dominate Kelley Blue Book 'Best Buy Awards' – Fox Business
Posted: Thursday, November 12, 2015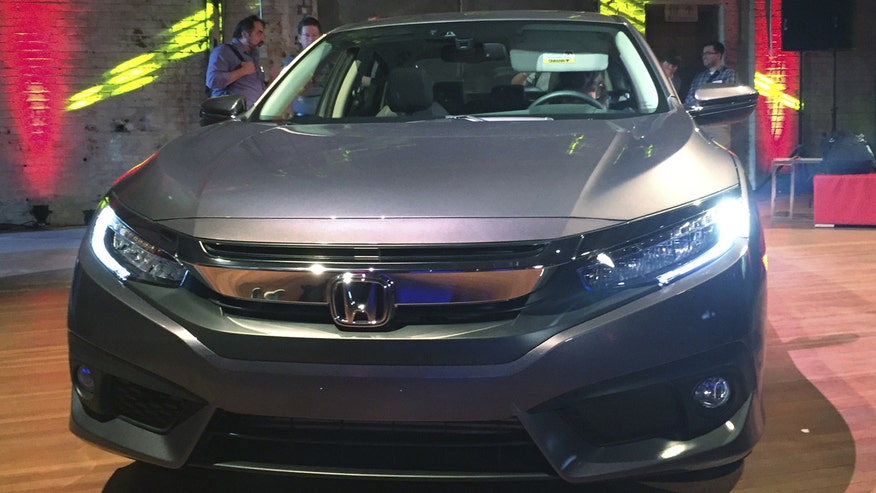 Honda (HMC) and General Motors' (GM) Chevrolet dominated Kelley Blue Book's annual Best Buy Awards, which select the top new vehicles in a dozen segments.
Kelley Blue Book named the revamped 2016 Honda Civic its Overall Best Buy, and the Civic also defended its title as the top small car this year. The Civic underwent a complete redesign for 2016, earning praise from Kelley Blue Book for its style and performance.
"This Civic is better in every regard than the vehicle that won the category last year," said Jack Nerad, executive editorial director and executive market analyst for Kelley Blue Book's KBB.com. "It had big shoes to fill, and it more than filled them."
Small and compact cars have struggled to build up steam even as the rest of the market, especially trucks and sport-utility vehicles, post big sales gains with some help from cheaper gas prices and shifting consumer preferences. Low interest rates have also allowed car buyers to move up to pricier segments and trims.
While the new Civic will not stem the tide by itself, Nerad believes Honda's popular small car may attract more people to the brand.
"This is a segment where people are introduced to a brand, and the Civic is really a top option," Nerad explained.
Honda is rolling out the rest of the Civic family starting with the Civic coupe at next week's Los Angeles Auto Show. Three other models will follow: a hatchback and two high-performance versions.
Honda also won Best Buy awards for the 2016 Honda CR-V (small SUV/crossover), 2016 Honda Pilot (midsize SUV/crossover) and 2016 Honda Odyssey.
Chevrolet, whose sales are up 4.8% this year, took the title in the electric/hybrid category with its 2016 Chevrolet Volt, which earned a spot on Kelley Blue Book's list for a second consecutive year. The second generation of Chevrolet's plug-in hybrid features improved battery range and more attractive pricing, Kelley Blue Book noted.
The best buy in sports and performance cars went to the 2016 Chevrolet Corvette, which beats many competing vehicles on price.
"An unmatchable mix of performance and price has always been the Corvette's trump card, but impressive fuel economy and resale value strengthen its case as the Best Buy in fun," Kelley Blue Book said.
The 2016 Chevrolet Corvette (Source: GM)
Kelley Blue Book selected the 2016 Chevrolet Impala as the best full-size car to buy, and the 2016 Chevrolet Tahoe unsurprisingly emerged victorious among full-size SUVs and crossovers. GM brands, including Chevrolet and GMC, control more than three-quarters of the market, and the Tahoe is the best-selling vehicle in its segment.
"It's head and shoulders above the competition," Nerad said of the Tahoe.
Kelley Blue Book identified the Best Buys of model-year 2016 based on its vehicle testing and a wide range of data such as transaction prices, retail sales, consumer reviews and the estimated cost of owning each model over a five-year period.
"Obviously brands like Chevy and Honda were in a position to do well" given their pricing and strong-selling products, Nerad said.
"I think [consumers] are getting more car for their money, and they want more car for their money," he added. "They want more equipment, more luxury, more connectivity."
The 2016 Ford (F) F-150 completed back-to-back years as the Best Buy for trucks. Other 2016 Kelley Blue Book Best Buy award winners include the 2016 Mercedes-Benz C-Class (luxury car), the 2016 Lexus RX (luxury SUV/crossover) and the 2016 Kia Optima (midsize car).
CommentsWrite a Reply or Comment: