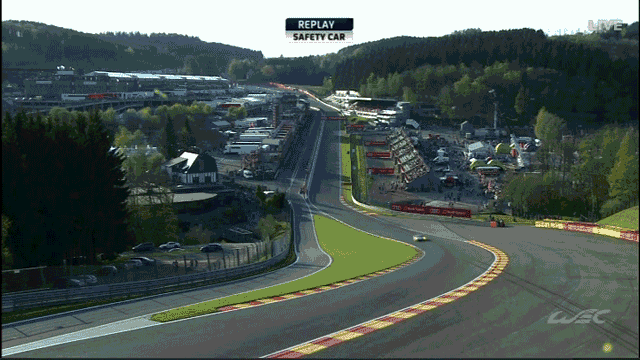 Stefan Mücke lost control of the No. 66 Ford GT after a piece of the car's rear broke off on the fast, uphill Raidillon turn during today's 6 Hours of Spa-Francorchamps.
Raidillon is the sweeping right-hander after the left-hand kink known as Eau Rouge. The No. 66 GT had just returned to the race after repairing a turbo issue.
Mücke is conscious and reports a leg injury. The yard sale of debris forced the race to circulate under a safety car in order to allow crews to safely clean up the wreckage.
Mücke is being transported to a local hospital for further evaluation, per the latest report from the World Endurance Championship.
The 6 Hours of Spa-Francorchamps is used by many teams as a final shakedown before the 24 hours of Le Mans. It would be heartbreaking to see anyone injured with barely over a month left before the biggest motor race in the world.
UPDATE [1:55 p.m. ET]: According to the Ford Chip Ganassi Racing team, Mücke has been checked over by the on-site medical center. Doctors determined that Mücke only sustained bruising from this accident. That's the miracle of modern safety gear and crumple zones, folks.