Revised Expectations for McLaren-Honda Going into 2nd Half of 2015 F1 Season – Bleacher Report
Posted: Saturday, August 08, 2015
Here we go again.
McLaren have had little to shout about across the opening 10 races of the 2015 Formula One season as their renewed partnership with Honda, one of the most dominant car-engine alliances in the sport's history, has fallen flat.
A team of 182 victories have been reduced to backmarkers, trapped between Manor Marussia and Sauber, and the careers of Fernando Alonso and Jenson Button, who have won three world championships between them over the last decade, are on pause when, in their mid-30s, both have no time to lose.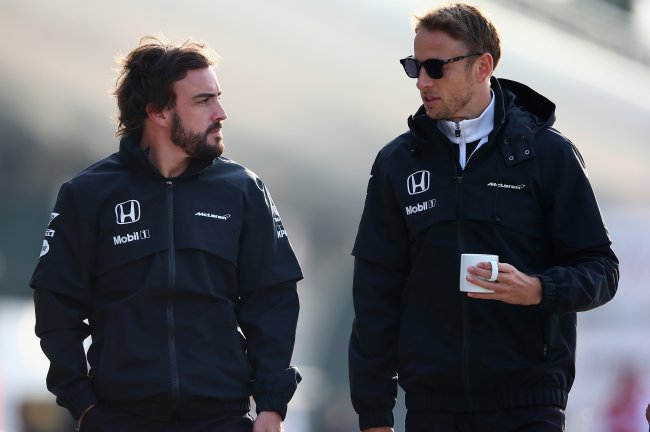 Mark Thompson/Getty Images

But McLaren have, at least, talked a good game this season.
Despite failing to reach the final segment of qualifying and only occasionally fighting for points finishes, the drivers and team members have risen above their frustration and, for the most part, continued to toe the party line.
"Progress" has been McLaren's buzzword in 2015, but their desperation to cling to the faintest fragment of hope, to see the silver lining on each cloud and to constantly channel positivity has seen the team make a number of bold (but irresponsible and rather foolish) statements since the beginning of the year.

JORGE GUERRERO/Getty Images

In the midst of pre-season, for instance, racing director Eric Boullier declared that—despite the MP4-30 chassis spending much of the winter in the garage with reliability problems—McLaren would not be competitive until the Spanish Grand Prix, per Crash.net.
Yet when F1 returned to the Circuit de Barcelona-Catalunya two months later, the team—with a refreshed, our-season-starts-now colour scheme—endured their most humiliating afternoon of the campaign.
Alonso was forced to retire after almost mowing down his pit crew, while Button, who was lapped en route to 16th place, was left to reflect on what he told BBC Sport was the "scariest" race of his life, adding how he, at that point, didn't expect to score a single point all season.
Penalty for McLaren duo @JensonButton & @alo_oficial power unit change: 25 grid places

Cars in #F1: 20

#AustrianGP pic.twitter.com/tjTnptDA0G

— Bleacher Report UK (@br_uk) June 20, 2015
After Friday practice at the Canadian GP, meanwhile, Honda boss Yasuhisa Arai told Autosport's Ian Parkes how, having introduced upgrades to their engine, McLaren had a "very good feeling" about the Montreal race and the following round in Austria, despite both circuits exposing their lack of power.
Alonso and Button went on to retire from both events, suffering countless technical problems along the way.
The team's audacious, illogical claims even when they were not achieving the desired results meant they were always going to become insufferable when they did eventually enjoy a strong afternoon.
And sure enough, following Alonso's fifth-place finish in the Hungarian Grand Prix, McLaren's motormouths have piped up yet again.
Chairman Ron Dennis, the embodiment of his team's arrogance, told Motorsport.com's Charles Bradley how the car will soon "light up," while Arai explained that "our season has now really started," per Autosport's Dieter Rencken and Lawrence Barretto. This is despite admitting McLaren were "very, very lucky" in Hungary.
According to Autosport's Parkes, Arai also revealed how Honda will introduce a significant update to their power unit at the Belgian GP having become satisfied that they have eradicated their reliability problems, conveniently forgetting the sight of Alonso pushing his car back to the pit lane in qualifying at the Hungaroring.
WATCH AGAIN – All-action Alonso helps push his car back to the pits >> http://t.co/DWyEnrrUTF #HungarianGP pic.twitter.com/i1sz32lEef

— Formula 1 (@F1) July 25, 2015
For all McLaren-Honda's proclamations over how wonderful their end to the season will be, and how the engine will come on leaps and bounds, it is likely that their Hungarian GP result, which saw them benefit from the misfortune and mistakes of those around them, will remain their best finish of 2015.
And the real potential of the MP4-30—which would be a match for the race-winning Ferrari SF15-T with "power parity," per Motor Sport Magazine's Mark Hughes—will never be unlocked.
Like four-time world champions Red Bull Racing, who also claimed their best finish of the season with a double-podium in Hungary, only one of the final nine races of the season, September's Singapore Grand Prix, will truly suit McLaren's package.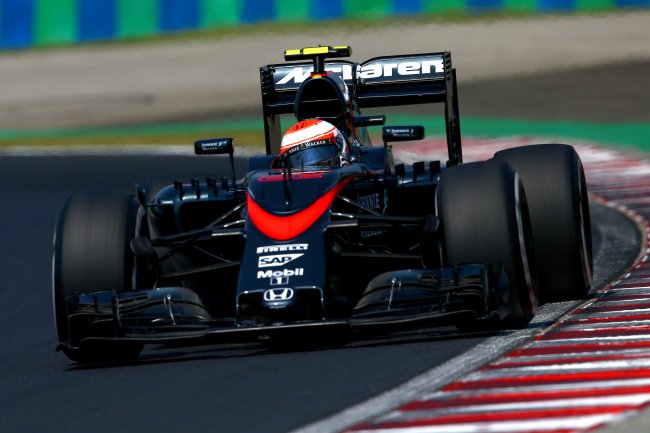 Clive Mason/Getty Images

The 23 twists and turns of the Marina Bay Street Circuit will, as was the case in Monaco and Budapest, place an increased emphasis on the MP4-30's aerodynamics. Yet the heat and humidity of Singapore—per the New York Times' Brad Spurgeon, the race, one of the longest on the calendar, is held in conditions of "around 30 degrees Celsius"—could reopen those reliability-related wounds.
That is, of course, the problem when teams run with track-specific machinery.
Unable to compete at high and medium-speed venues, where their Honda engine is no match for those of Mercedes, Ferrari and Renault, McLaren have been forced to identify high-downforce circuits as races where they can add several points to their tally.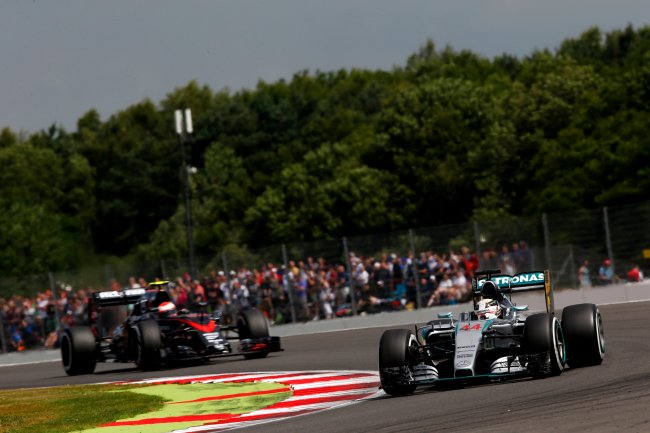 Charles Coates/Getty Images

This, in turn, attaches huge significance to these grands prix, making it crucial that they extract the most from the race weekend.
Alonso's car failures in qualifying and the race in Monaco, as well as qualifying in Hungary—on a day when McLaren were hoping for eighth on the grid, as Dennis told Motorsport.com's Bradley—have already seen the team fail to capitalise upon their opportunities.
And should Button and Alonso, for whatever reason, miss out on securing solid points finishes under the night sky of Singapore, McLaren, even with a new Honda powertrain, could be forced to feed on scraps for the remainder of the season.
.@alo_oficial, 2015 #HungarianGP #F1 pic.twitter.com/nHNZ2sxmm2

— F1PhotographerFan (@F1Photographer_) July 29, 2015
While Alonso's Hungarian GP result moved McLaren to within five points of eighth-placed Sauber and just 22 points of fifth-placed Force India in the constructors' standings, very little should have changed as far as their expectations—or rather, our expectations of them—are concerned.
Hungary, like Monaco, provided welcome, if temporary, relief from the team's pain and suffering, and although genuine progress must be expected ahead of 2016, there is nothing, for now, to suggest McLaren are on course for anything greater than an eighth-placed finish in the championship.
They continue to talk the talk, but it will be some time before McLaren-Honda walk the walk.
CommentsWrite a Reply or Comment: