Terradyne Gurkha may be the safest Ford pickup you can buy – Fox News
Posted: Monday, August 03, 2015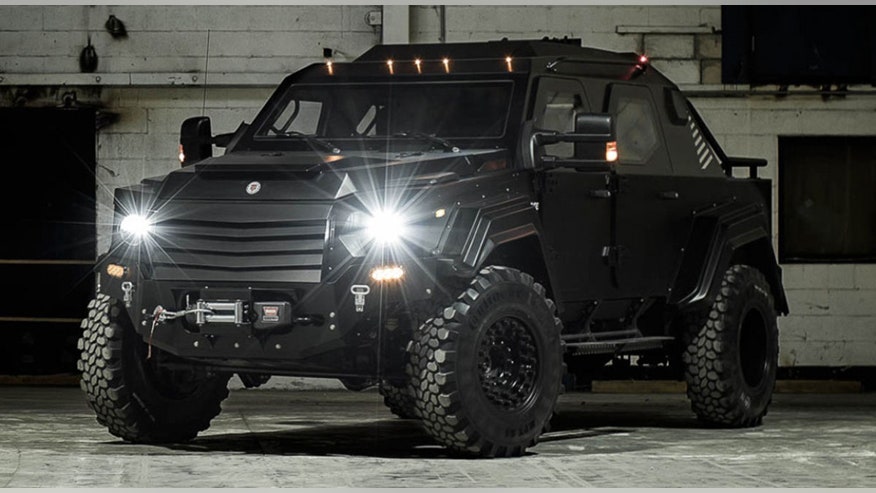 Pricey Ford pickups are all the rage these days.
Average transaction prices for the F-Series have broken the $44,000 barrier recently, and the company just unveiled a new $60,000-plus F-150 Limited luxury model that's set to hit the streets this fall.
But if that's still sounds too pedestrian, the folks at Terradyne have the truck for you.
And it comes with one of the best bumper to bumper protection program in the business.
The armored vehicle specialist has launched a civilian version of its Gurkha RPV, a bullet-proof pickup originally designed for use by security forces, and deployed in hotspots around the world.
Based on a Ford F-550 chassis, the four-door crew cab is over 20 feet long, nearly nine feet tall, and makes a Hummer look like cute ute.
And it's as tough as it looks. Although it carries no arms of its own, its windows and bodywork can take a hit from a 7.62 mm caliber round.
Four-wheel-drive and the F-550's 6.7-liter turbocharged Power Stroke diesel with its 660 lb-ft of torque are standard, but you can get the 19,500-pound pickup with Ford's 6.8-liter V10 gas engine, if you must.
The base interior is outfitted with steel floors and a technical style, but a luxurious VIP package is available. Unfortunately, the pickup bed won't fit a 4×8-foot sheet of plywood, but a trip to Costco should be cake.
The starting price is $300,000, and Terradyne president Durward Smith says they've already sold a few in North America since they went on sale earlier this year.
So if you see one parked in front of the club, don't worry, it's probably not being raided.
Then again, you never know.
———-
Off road in the most awesome Volvo ever
Watch the latest video at
video.foxnews.com
CommentsWrite a Reply or Comment: