What is success for McLaren-Honda in the 2016 Formula 1 season? – autosport.com
Posted: Saturday, February 20, 2016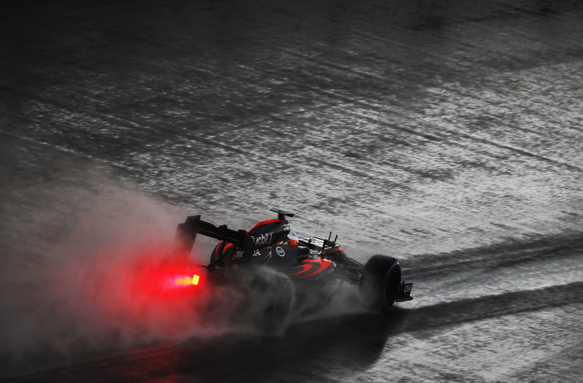 McLaren-Honda endured a disastrous first season back together in Formula 1 in 2015, languishing well off the pace and struggling for reliability.
But after that painful first year big things are promised for 2016, now the Japanese manufacturer in particular has had a chance to properly tackle its weaknesses from last season.
With the MP4-31 due to break cover on Sunday and take to the track when testing starts at Barcelona on Monday, Autosport's team debate how McLaren should be judged in year two of its partnership with Honda.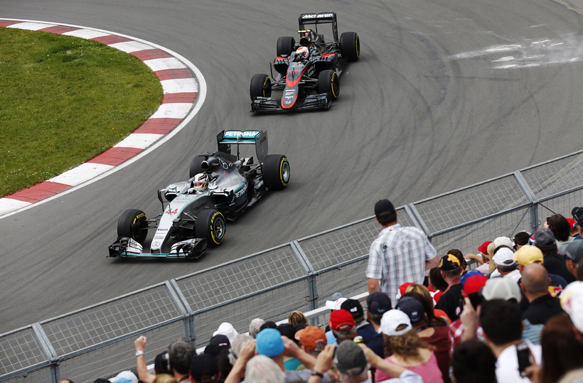 TOP FOUR MINIMUM
Ben Anderson, Grand Prix Editor (@BenAndersonAuto)
McLaren should in theory be targeting the top four as a minimum, because they are one of only four factory teams on the grid right now, and the rationale for partnering with Honda is based on a belief you cannot succeed in F1 as it stands without a works engine in the back of your car.
You could argue Renault should be easy pickings this year, because of the delay finalising its purchase of Lotus and the need to expand that operation, while Red Bull has to be seen as a special threat as far as customer teams go, because of its resources.
Without taking away anything from the job Williams has done since V6 hybrid engines were introduced to Formula 1, the fact it has finished third in the constructors' championship for two straight seasons suggests bigger teams have underperformed, McLaren included.
The whole point of joining forces with Honda was taking a big step back in order to make a massive leap forward and beat Mercedes. It's time to take a deep breath and make some serious inroads into that jump.
Alonso was signed for three seasons on a lucrative basis, so McLaren must be expecting to fight for the championship by 2017 at the latest (notwithstanding the chances of extending that arrangement). Last year it was nowhere close, but beating all the customer teams, and Renault, would represent a good interim step this year.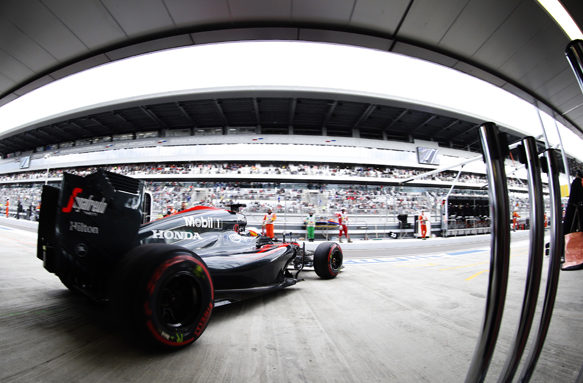 2017 IS WHAT MATTERS
Ian Parkes, Chief F1 correspondent (@IanParkesF1)
For a marque with McLaren's resources, finances, facilities, and world-beating driver line-up, no victories since 2012 represents a truly shocking decline.
At this point in time it can no longer be considered a front-running team, but one of the many vying now for midfield superiority behind Mercedes and Ferrari.
There will be those who will deride such a comment – probably none more so than McLaren Group CEO Ron Dennis – but the facts over the past few years speak for themselves, such is the fall from grace the team has endured. It hasn't won a constructors' championship since 1998, remember.
But McLaren surely cannot fall any further, and the only way has to be up.
The fact its relationship with Honda, as well as the Japanese manufacturer's power unit, is still so immature, means any kind of progress this season must be viewed as a success.
It is too much to expect a title tilt or race wins, but if there was some semblance of evolution with regard to the reliability and performance of the package then that is a step in the right direction.
If McLaren was pushing for a Q3 spot in qualifying, regular top 10 finishes, maybe even the odd podium then there would be clear signs Honda has a hold on the issues that so severely damaged its reputation last season.
From that basis, and with power unit development to be completely opened up from next season McLaren and Honda should be more closely scrutinised on what they achieve next year, not this.
FIGHTING WITH THE MIDFIELD TEAMS
Lawrence Barretto, F1 reporter (@LawroBarretto)
If McLaren-Honda can provide Jenson Button and Fernando Alonso with a car that enables them to fight rather than feel like sitting ducks, that will represent a success.
The decision to become a works outfit and drop its customer Mercedes supply remains the right one if it retains ambitions of winning championships. But it was never going to be easy.
McLaren needs to continue to improve its working relationship with Honda, make the alliance more cohesive and divert resources to 2017 as early as possible.
If it can do that, the progress will come and that'll boost the confidence of a workforce that has had little reward for flogging itself over the past few seasons.
Given the stability of the regulations this term, it is unrealistic to think McLaren will challenge for wins and podiums, even if Honda does fix fundamental problems with its 2015 package.
Beating Williams, Red Bull and Force India should be the target but that will be tough given the gap at the end of last year.
More realistic is ensuring it is capable of regularly racing and beating Renault and Toro Rosso, who were both hampered with late engine decisions.
If it can't stay ahead of Manor and beat Sauber, then the project is really in trouble.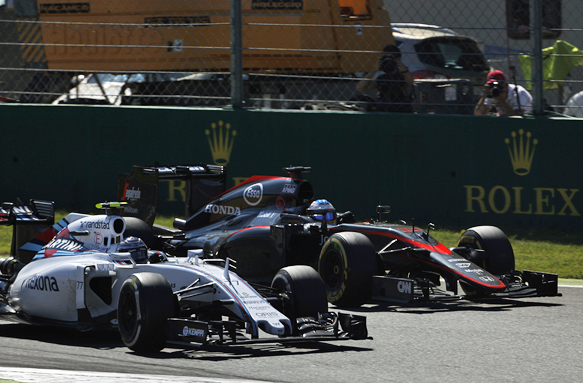 BEAT WILLIAMS
Glenn Freeman, Autosport.com Editor (@Glenn_Autosport)
Given that this McLaren-Honda journey started because the team didn't want to be just a Mercedes customer anymore, McLaren has to beat the Mercedes customer teams this season as a minimum.
If not, then Fernando Alonso and Jenson Button will have wasted two years that at-worst could have been spent fighting with Williams for the honour of best of the rest out of the Mercedes clan if McLaren had kept the German engines.
I'll accept that Honda had to wait until the off-season to fix some of the fundamental problems with its 2015 package, but there are no excuses this year. Even if it takes a big step forward, if it's not beating Williams, and still nowhere near Mercedes, then the project is still failing.
You don't sign two 30-something world champions if you're not expecting instant success – it would look a lot more like a long-term project if at least one of Stoffel Vandoorne and Kevin Magnussen was in a race seat for this year.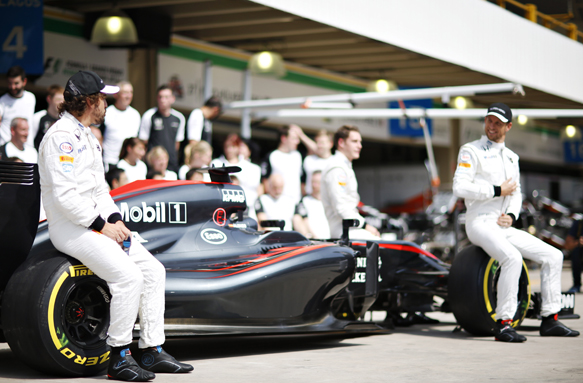 BUILD A FOUNDATION
Edd Straw, Autosport magazine Editor (@EddStrawF1)
A few months ago, you'd say it was imperative for McLaren-Honda to make a big step this year. That's because the Honda engine is the most significant limiting factor in its performance and the glidepath of reducing upgrade tokens in subsequent years means a big step is needed quickly before the window of opportunity closes.
But the removal of the token system and subsequent free development potential in the longer term changes that. So success for McLaren won't be reflected in championship position at all.
We can take it as a given that McLaren needs to take another step with the chassis. Last year was an improvement, but bolt a Mercedes into the car and it wouldn't be going toe-to-toe with the works team, so there's clearly room for improvement there and the process of improving technically needs to continue.
But Honda-wise, the key is to have a package that can offer a foundation for future development and it emerging as the standard-setting engine. It might be that Honda could roll out a dramatically improved package, but limited in potential, that allows McLaren to jump to fourth in the championship for 2016.
It might also be able to hit the right concept, but in undercooked form, that leaves it lower in the standings this year but with far greater potential to improve.
The ultimate destination for McLaren-Honda has to be to win championships. While there are time pressures because Honda won't keep faith forever, the only way to reach that point is to make improvements over a period of years.
What matters is the end point and that McLaren is on the right path this year.
Improved results would be a boost, but the absolute key is that Honda not only makes big strides, but heads in a direction where further gains are possible beyond 2016.
This year is a point in the road, not the ultimate destination and short-term moderate success could prove to be an imposter.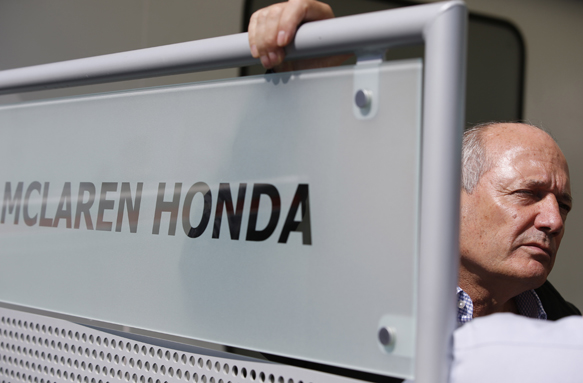 CommentsWrite a Reply or Comment: